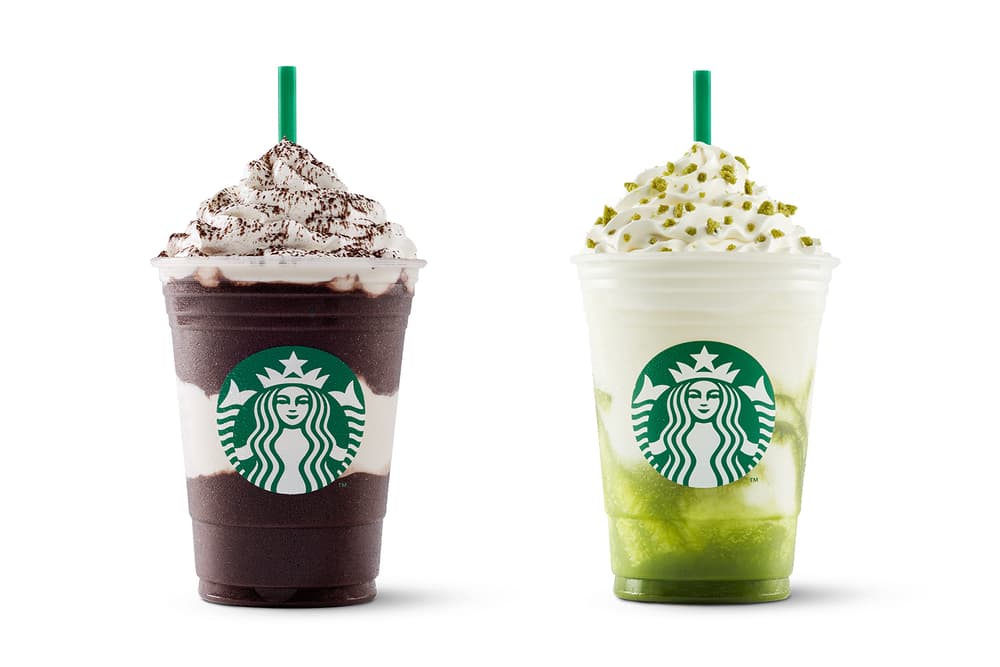 Culture
Starbucks Just Turned Your Favorite Dessert into a Frappuccino
Tea-ramisu or Midnight Mocha?
Starbucks Just Turned Your Favorite Dessert into a Frappuccino
Tea-ramisu or Midnight Mocha?
Starbucks lovers, rejoice! The coffee giant has just revealed two new frappuccinos, arriving just in time to cool you down before the summer heat. Introducing two new icy treats – the chocolate-filled Midnight Mocha sporting black and white layers, as well as the matcha-infused Tea-ramisu. Both drinks are the perfect Instagram prop, with their mouthwatering cream swirls and cute sprinkles on top.
The new Green Tea Frappuccino is elevated by combining a creamy cheescake base with earthy notes of green tea, and is finished off with green tea cookie crumbles as an extra treat. Inspired by the popular Tiramisu dessert, Starbucks puts its own spin on the treat to create a beverage that will please both matcha and Tiramisu lovers alike. The Midnight Mocha Frappuccino features dark cocoa powder infused coffee and while it is a chocolaty dream, you can also customize your drink with a pump of mint syrup to recreate the popular Midnight Mint Mocha Frappuccino.
Both drinks will be available throughout markets in Asia starting April 11, and will only be available for a limited time. Meanwhile, don't miss Starbucks' seasonal tumblers.
Share this article