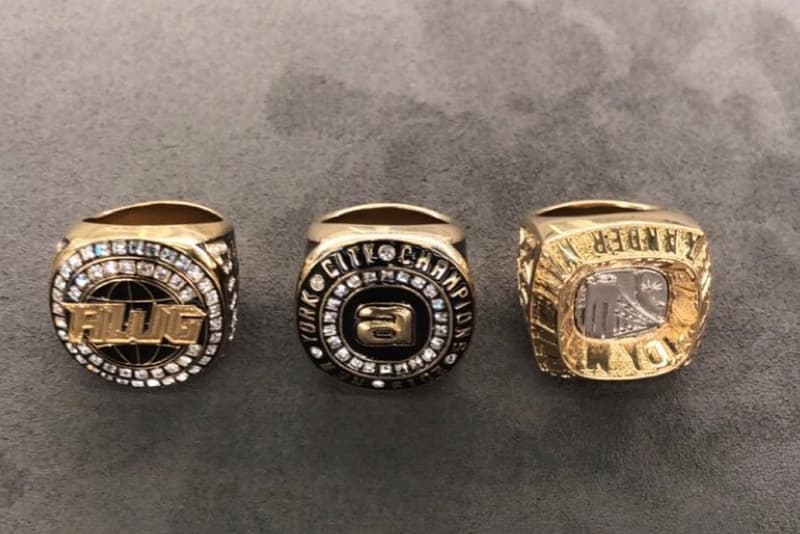 Alexander Wang Just Teased New York-Inspired Bling
Coming soon.
Alexander Wang previously teased a crystal-encrusted bodega bag that he later deleted from Instagram, and now the New York-native designer has unveiled a series of upcoming rings paying homage to his hometown. Revealed on Instagram, Wang posted three signet rings along with the caption: "Cuz I got a really big team, and they need some really big rings," also announcing that the pieces will be dropping on June 3.
The big rings come in a gold material, and sports Alexander Wang's "AWG" logo that previously emblazoned his runway pieces, as well as sentences like "New York City Champion," inspired by classic championship belts rewarded in MMA and other sports. Perfect for those looking to make a statement and rock some bling, these rings are the ideal accessory to add to your rotation.
There's yet no official information as to what the price will look like, but stay tuned as the signet rings will be available starting June 3. Peep the upcoming pieces below.
---
Share this article