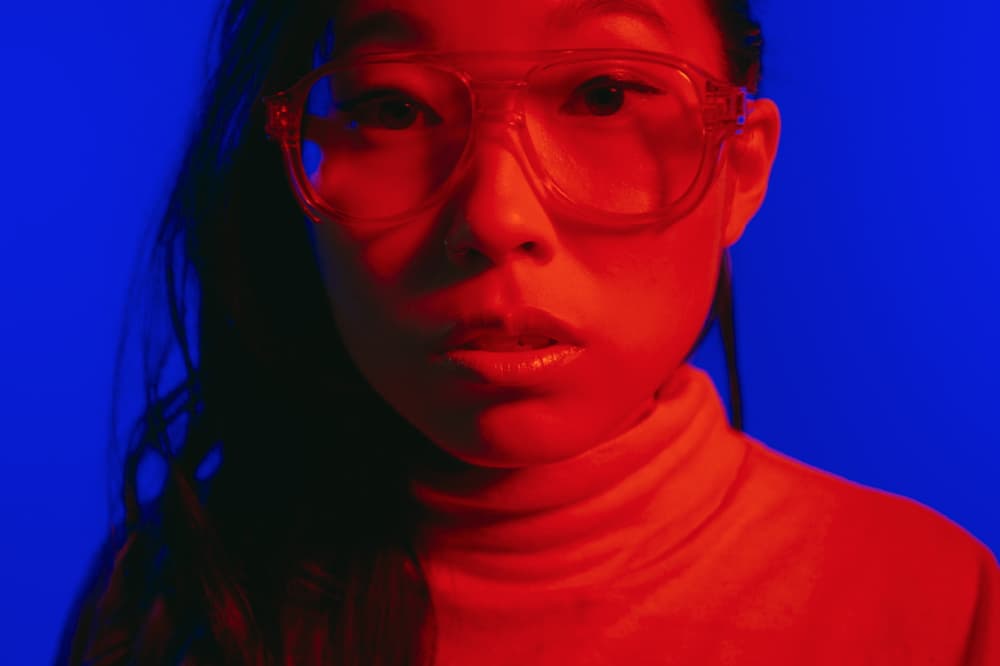 Awkwafina: With Great Platforms Come Great Responsibilities
Who really is Awkwafina?
Awkwafina, whose real name is Nora Lum, is a rapper, comedian and actress hailing from New York City. Awkwafina's visibility in the field of music, television and film as an Asian-American women is more groundbreaking than she may ever know. At only 29 years old, Awkwafina is already a jack of many trades. You may have seen her face in campaigns for the upcoming Ocean's 8 film, dancing alongside SZA in a GAP campaign, on her YouTube show TAWK, or in the trailer for the upcoming film Crazy Rich Asians. She dares to call out Hollywood and dispel any mockery of Asians in films or the model-minority myth. Her work is a showcase of unapologetic and unfiltered honesty. With a reach as large as hers, Awkwafina understands that with great platforms, come great responsibilities.
Keep reading on below to take a look at our exclusive interview with the actress, comedian and rapper.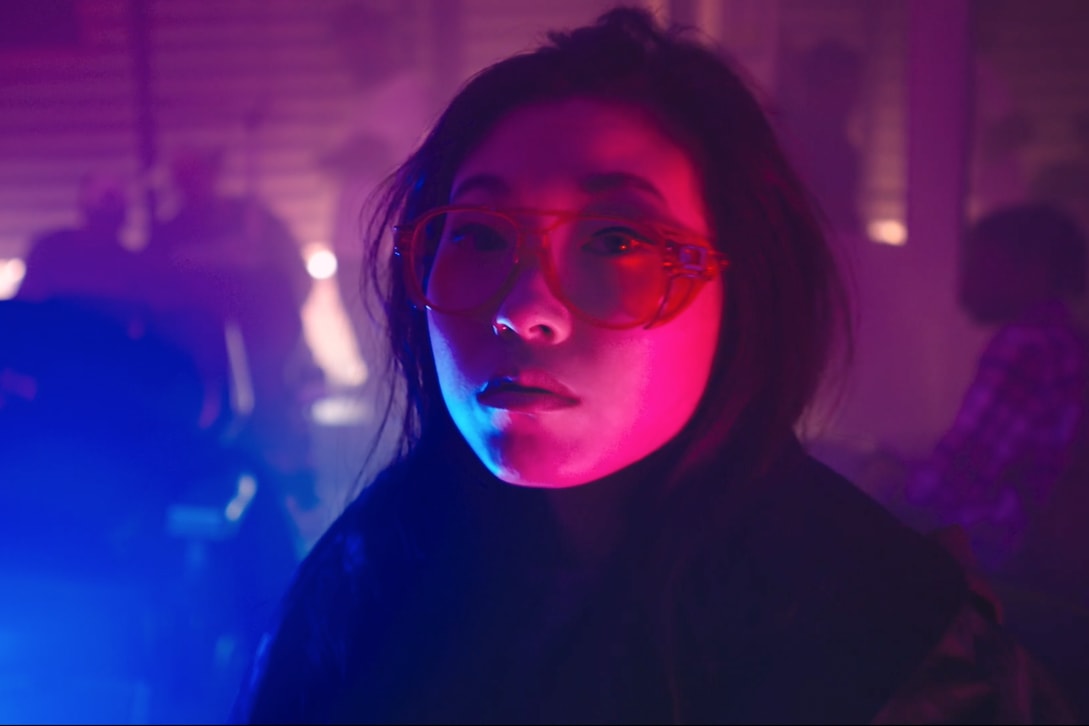 New York City is melting pot of cultures and creatives. What has growing up in NY taught you?
NYC taught me the world. Growing up in NYC is a far different experience than moving here as an adult with money, which is why I immediately turn into a rambling 85-year-old woman who complains about gentrification and how it's "changed so much." For many families, and especially in the outer-boroughs, raising children in the city is something they did when they couldn't afford the suburbs. In New York, you see everyone and everything is uncensored, and that experience affects you as a child — it hardens you. You meet any and every kind of person here and you become hyper-aware of your surroundings at an extremely early age. You struggle to understand the concept of racism and xenophobia, because your idea of American is every different color. You also learn that even though Manhattan is a 20 minute ride out of Queens, it is still something you will never conquer. Natives see the ugly and the gritty before they see the city of dreams, and I think Awkwafina wouldn't exist had she not been raised in New York.
Being an only child, hailing from a Chinese father and Korean mother and being raised by your grandmother, how did this effect your upbringing?
Growing up as an inter-Asian halfie was more interesting than one would assume. I felt alienated from both my Korean and Chinese sides, which only forced me to cling on to my American-ness. After my mom passed, my (ratchet) grandma stepped in and raised me. I realize now that she was in every sense an extremely non-traditional Asian woman who never talked to me in Chinese. She never pushed the doctor route and even paid for my singing lessons when I got obsessed with Rent in high school. Because of her, I never understood the stereotype of the meek, docile Asian woman — and that defines who I am today.
Is there a difference between Nora and Awkwafina?
Awkwafina is the part of me that never grew up. The part that was never stunted by the neurosis and insecurities that come with being an adult. Awkwafina retained the shamelessness and abject confidence that Nora learned to dismiss. Awkwafina is the thing that Jim Carrey turns into in The Mask.
"I never understood the stereotype of the meek, docile Asian woman — and that defines who I am today."
How different would it have been if young Nora, pre-Awkwafina moniker, grew up watching a figure like yourself?
I would've felt less alone.
Describe your personal style, in addition to the signature glasses, what are staple items in Awkwafina's closet?
It's hard to describe your personal style when you literally don't have one. My closet is an incoherent mixture of clothes from Target and extremely ignorant items from Gucci that may or may not be from Canal Street. I played a show once and a girl in the front row asked me very politely, "Awkwafina, how come you are wearing pajamas?" Like math, I don't understand fashion, but maybe that's a good thing.
On your talkshow, TAWK, you've featured guests such as Vashtie, Dumbfounded and Heems. How do you pick who you want to give a platform to?
The guests chosen for TAWK are people who, in 10 years, will be running their industries. I wanted to use TAWK as a platform to spotlight the countless number of people that haven't yet gotten the recognition they deserved. I re-watched the last season of TAWK and realized that, completely by mistake, almost every guest was an extraordinarily talented POC, and that was f*cking awesome.
To your audience, it's evident that you understand the responsibility you have to fight for proper Asian-American representation. Where does this unapologetic attitude come from?
The unapologetic attitude is a combination of not ever giving a shit and standing up for what you feel is right even if it makes you look bad. When I first started my career, I didn't mean to represent Asian-Americans because I didn't want my Asian-ness to define me. My first ever show was at Sarah Lawrence College and a young woman came up to me and thanked me for "showing her it was possible." That moment never left me, and it was then that I realized that whether I like it or not, my actions will affect my people. I will always use my platform to fight for what's right, and that includes walking out of auditions for one dimensional roles and standing up against ignorance from people who could potentially employ you. All my life, I've surprised people simply by interacting with them. By simply being me, I changed traditional attitudes on what people expect Asian women to be.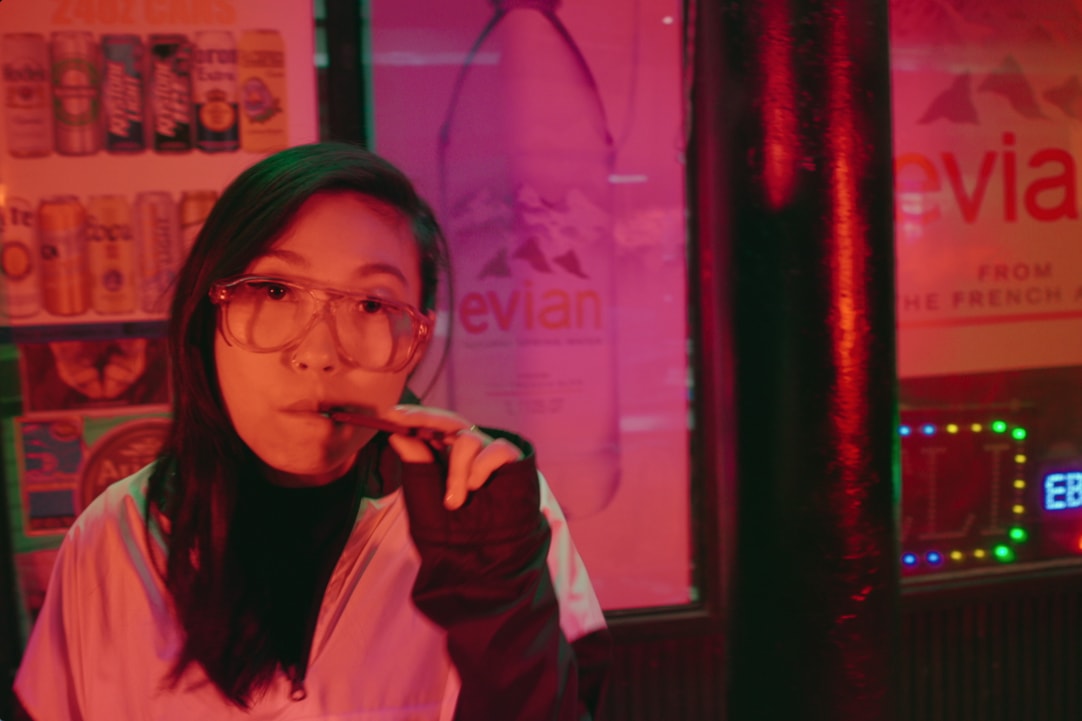 When was comedy introduced into your life? And how?
Embarrassment was one of the first emotions I ever learned, and it marked the beginning to a life of joyful self-deprecation. When my mother died, I adapted humor as a defense mechanism, which I later learned happened to a lot of other comedians. I found comedy in adversity and realized that the only thing I was every good at was making the people around me laugh. I had to teach myself how to produce music, how to rap and how to act, but I never had to teach myself comedy.
You've once said: "To convince an Asian parent that you're ok, is just to show them that you're making money." Do you recall ever feeling like what you want to pursue (comedy, music, acting) may not make you money? If so, what made you continue to pursue it?
What many people (millennials) don't understand is that the ability to chase your dreams is a privilege. For me, dropping everything to be an artist was simply not possible, mainly because there was no fund to float me. I had to work in bodegas, shady Chinese realty agencies, video stores, air conditioning companies and Japanese restaurants to support myself in those early years. However, I would've never stopped producing music in my bedroom. So I know that what happened to me was part-me and part-luck. I am so grateful that I could sustain myself by doing what I love.
You were amongst the four Asian-American rappers featured in Bad Rap, which is a documentary following the plight of Asian rappers. What do you want viewers to take away from it?
I don't want Bad Rap to be a "feel bad for us" movie, and I was scared some would see it as that. I simply want viewers to walk away more aware — to realize that we do actually exist and that we are not K-pop stars just because we are musical Asians. The Asian-American music game is a lot more convoluted than other Asian industries, and it's important for any American to see how it is different.
"Hip-hop is in itself a subversive genre, and one that empowered me as a child. Hip-hop can do that. But it is a choice to use it for good or for bad."
You once tweeted, "Don't praise white actors who 'heroically' drop out of a whitewashed role. Thank the current culture for making them scared to take the role." In this tweet, you shift the power back to the activists who speak out against misrepresentation instead of individuals who turn out whitewashed roles. What made you say this?
The power is absolutely in the hands of the activists and only in the hands of the activists. The people were finally heard and it was f*cking glorious. Turning down a role that you know will only cause 17,000 Asian-Americans Facebook trolls to harass you for the rest of your career, or to only be known as that dude who played an Asian in a bullshit role is not heroic decision – it's a self-serving (albeit smart) career move. Masking a self-serving career move as a valiant act of self-sacrifice, for me, is not right. But the act itself is a part of a larger shift in the industry where actors are now scared to take these roles. If it hadn't been for the activists who fought so hard for us, actors would be like "oh f*ck yeah I would love to play a Japanese dude."
You've occupied yourself with filming for a while now, when can we expect new music from Awkwafina? How do you think your sound has changed since "My Vag"?
Expect an album soon. Like…very soon. My sound has literally changed since "My Vag" because I finally learned how to mix and master. I took a break from music not just for the movies, but because I became more and more disturbed with certain trends in hip-hop, and had serious existential battles with how to keep my authenticity in an extremely political genre. Awkwafina will never pretend to be someone she's not to sell records or be "trendy," and she will never be someone that doesn't respect the foundations of the genre by misusing her platform. With my next project, I think I finally found that place. I also came to realize that Awkwafina will never be mainstream and that is great. If you don't get me, you never will.
Amongst a male-dominated narrative, you've used rap to empower others and have to some, become a symbol of female empowerment. How has the positive feedback you've received from women – who feel empowered by you – shaped you as a creative? 
Hip-hop is in itself a subversive genre, and one that empowered me as a child. Hip-hop can do that. But it is a choice to use it for good or for bad. Not everyone takes well to it, but for a small group of women, they have found that same empowerment in my music that I once felt. I will always continue to make music for those people.
"Awkwafina" was a name you gave to yourself when you were just 15 years old. Years later, "Awkwafina" is featured on the posters for two of your upcoming films, Ocean's Eight and Crazy Rich Asians. Is this a future the 15-year-old you predicted?
Oh hell no.
Editor

Tora Northman/Hypebae
Photographer

Kris Merc
Share this article