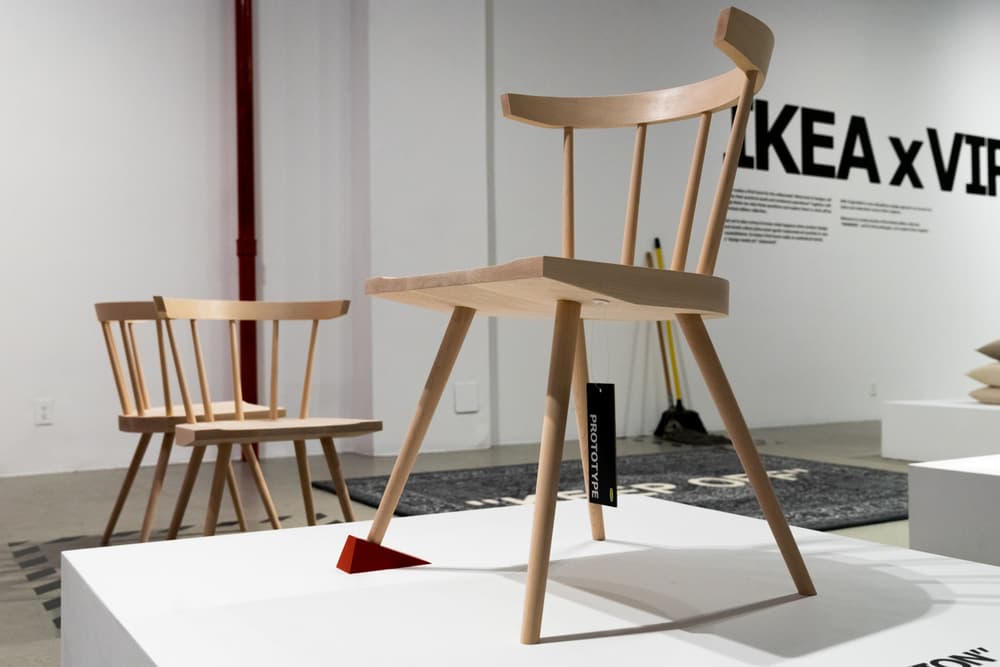 Fashion
Diet Prada Calls out Virgil Abloh's IKEA Collaboration
A rip-off of the Paul McCobb classic.
Diet Prada Calls out Virgil Abloh's IKEA Collaboration
A rip-off of the Paul McCobb classic.
Virgil Abloh announced his anticipated collaboration with Swedish furniture giant IKEA earlier this year. Titled "MARKERAD," the collection features everything from a carpet emblazoned with his iconic Off-White™ font, to IKEA's recognizable FRAKTA bags. One item in particular caught the eye of Instagram account Diet Prada, who are notorious for calling out the biggest names in the industry.
Virgil Abloh and IKEA's creative leader Henrik Most previously spoke about the upcoming collection, stating that, "It wouldn't really make sense to introduce another chair as a kind of replica of something that has already been done, if we want to reinterpret the design history we need to twist it, we need to take it to another level and make it more relevant for today." Abloh added, "That's why I try to embed an artistic quality in things that you already have. So the chair has elevated because it feels more like an art object than a typical chair that just serves it functions with four equal legs." After revealing the furniture piece, Diet Prada quickly commented on the product, comparing it to Paul McCobb's iconic chair from his Planner Group series. Being a pillar of mid-century design, the stool made the manufacturer Winchendon Furniture Company one of the biggest contemporary lines of the 1950s up until until 1964.
Placing the images side by side, Virgil's design is almost identical to the old classic, only sporting an additional doorstep detail added to one of the legs. "We all get your approach by now, but it would actually be much more interesting to know the sources of your 'inspiration,'" wrote Diet Prada in the Instagram post, also showcasing images of the original piece.
Take a look at the full post below, and get a look at the chair above. If you've missed it, don't miss that Diet Prada recently revealed the identity behind the famous fashion account.
---
Share this article