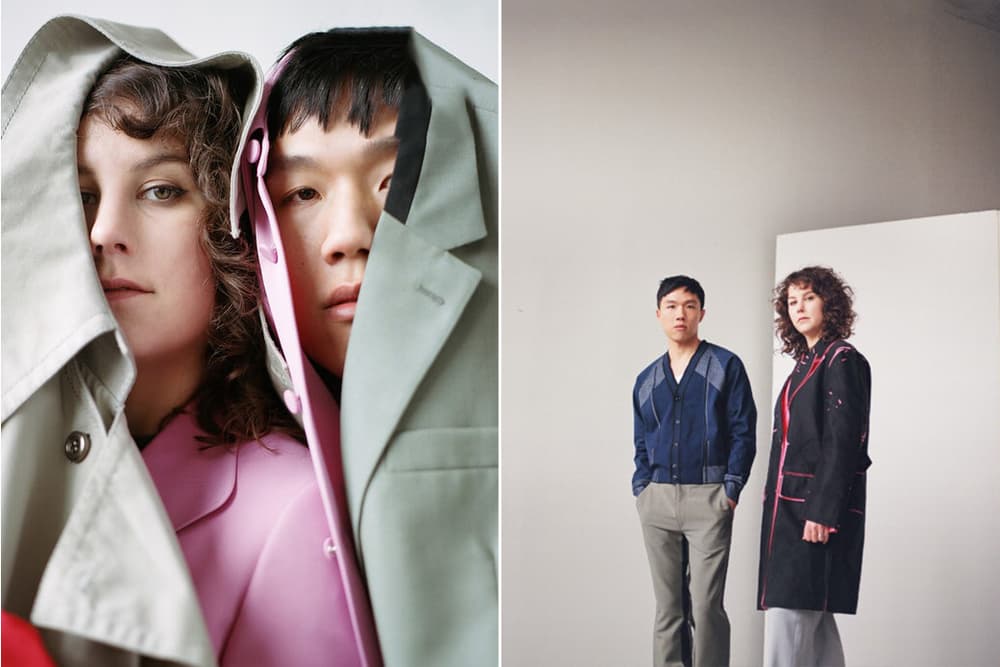 Fashion
The Mystery Behind Diet Prada Revealed
All about the account serving justice in the fashion industry.
The Mystery Behind Diet Prada Revealed
All about the account serving justice in the fashion industry.
Perhaps you've heard of Diet Prada – the most feared Instagram account for people in the fashion industry, known for calling out copies, controversies and everything fashion related in the most savage way. Everyone from Kim Kardashian to Maison Margiela have been victims of the anonymous account that amasses almost 440,000 followers, proving that Diet Prada will stop at nothing. With its huge reach and thrilling sarcastic tone, the account is unlike anything else out there and has created a loyal fanbase. "Ppl knocking each other off lol," reads the Instagram bio, only accompanied with a link to its recent merchandise launch (which sold out in an instant), adding to the ever growing alluring mystery of the controversial account we've all seen on our feed.
You might find yourself asking, "Who is actually behind the account?" – and rightfully so. Diet Prada has remained completely anonymous throughout its entire existence. That is, until now. Founders Tony Liu and Lindsey Schuyler met in 2010, and immediately hit it off. What began as a common interest in fashion and commenting on everything from clothing collections to runway shows, founded the infamous account that we're so aware of today. "We would just shoot comments back and forth. We kind of started it as a joke," said the duo in an interview with Business of Fashion, adding that "It definitely was just for the lolz." What started as two friends messing about has now lead to one of the biggest fashion accounts on Instagram – and this is only the beginning.
Fast forward to present day – Diet Prada has an Instagram takeover on Gucci's official account, beef with Dolce & Gabbana's Stefano Gabbana, as well as a collection of merch under its belt, proving that Liu and Schuyler are slowly changing the fashion industry as we know it. "I mean, basically every major fashion industry professional follows us," said Liu, referring to its impressive following that includes everyone from Gigi Hadid and new Dior Menswear Director Kim Jones, to Pharrell Williams and British Vogue Editor-in-Chief Edward Enninful. The account is joining the big leagues with its unique and passionate commentary covering industry issues like discrimination, abuse, cultural appropriation and so much more, showing that social media has never been more important than it is now.With a powerful message and huge reach, Diet Prada has targeted everything from lighthearted copycat situations to heavier topics, like the Harvey Weinstein scandal that took place last year.
Remaining anonymous was always a way for the creators behind the account to live their own lives, without creating strained relationships with industry insiders through its honest and occasionally intense approach. With both Liu and Sculer working in the business, calling out the biggest names in fashion like Raf Simons, JW Anderson and more, never seemed like the best idea as you're guaranteed to create enemies along the road, so remaining anonymous always seemed like the easiest way to keep the platform running. "Ideally, we would like to make this a business. It's going to be easier to [do that] if we put a face to the names," said Lindsey Schuler, explaining that they have always known that they would eventually have to reveal who is behind the infamous @diet_prada Instagram handle.
Often criticized for its harsh tone and brutal honesty, Diet Prada has become just as feared as it is loved. Explaining that the fashion industry is one that desperately needs a wake-up call, Schuler adds, "I want to be able to love the fashion industry more purely. The more I learn about it, I think, 'Well this needs to change.' It needs to change so that I can keep loving it." Referring to the self-protective and defensive approach of the industry, Diet Prada is the necessary catalyst needed to make a change in the ever-so established business.
"I see the voice of Diet Prada as this extremely sophisticated, catty 14 year-old girl sometimes. It's our best qualities and sometimes our worst, which is maybe some of the pettiness, but it's a character too. There's obviously something about the tone that resonates and it's all about getting people to be interested enough. Sometimes they're just interested in the drama which is perfectly fine for us," said the duo in a feature with online retailer SSENSE, also describing that they aren't trying to be bullies, they are just trying to serve justice where justice is deserved. Almost half-way to one million followers, Diet Prada is only going to continue to grow throughout the next few months – and so will its credibility. Founders Tony Liu and Lindsey Schuyler already want to make the account into more of a business, so we're sure that this is only the beginning of the sassy Instagram we all know and love. If you haven't already, make sure to follow Diet Prada on Instagram, as we await a new era of the iconic platform.
Share this article