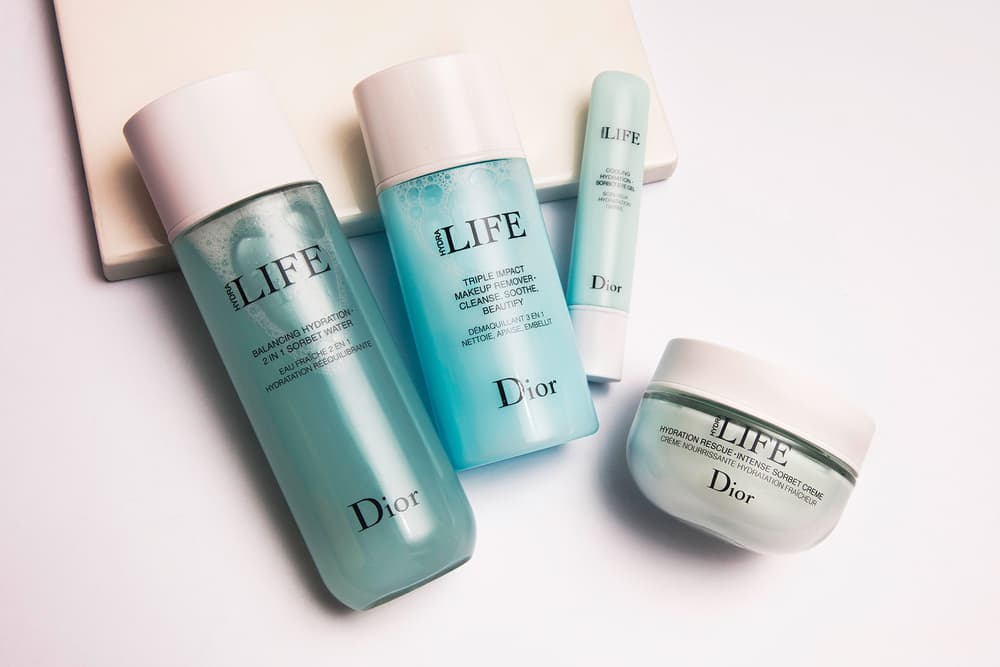 Beauty
Our Editors Review Dior's New Summer-Friendly Hydra Life Line
Find out why we've made these our new skincare essentials.
Our Editors Review Dior's New Summer-Friendly Hydra Life Line
Find out why we've made these our new skincare essentials.
Launched earlier in May, Dior Beauty's new Hydra Life line is a dream come true for skincare addicts. Designed around a three-step routine, the products are meant to enhance your existing complexion and intensify your skin for a naturally beautiful radiance. True to its name, each item in the sorbet program is created with mallow and haberlea extracts, ingredients that boost water circulation within the skin. By stimulating skin flora, your skin's natural defenses are both improved and strengthened.
Offering a companion to every step of your skincare routine, we tested out everything from makeup remover and toner, to sorbet creme and and eye gel. Unsurprisingly, the products delivered results that were immediately noticeable and have quite effectively converted each of our editors to the Hydra Life (is it still a pun if I used the same word in a somewhat clever way?). Read on to find out what our favorite items from the line are and what we thought of each.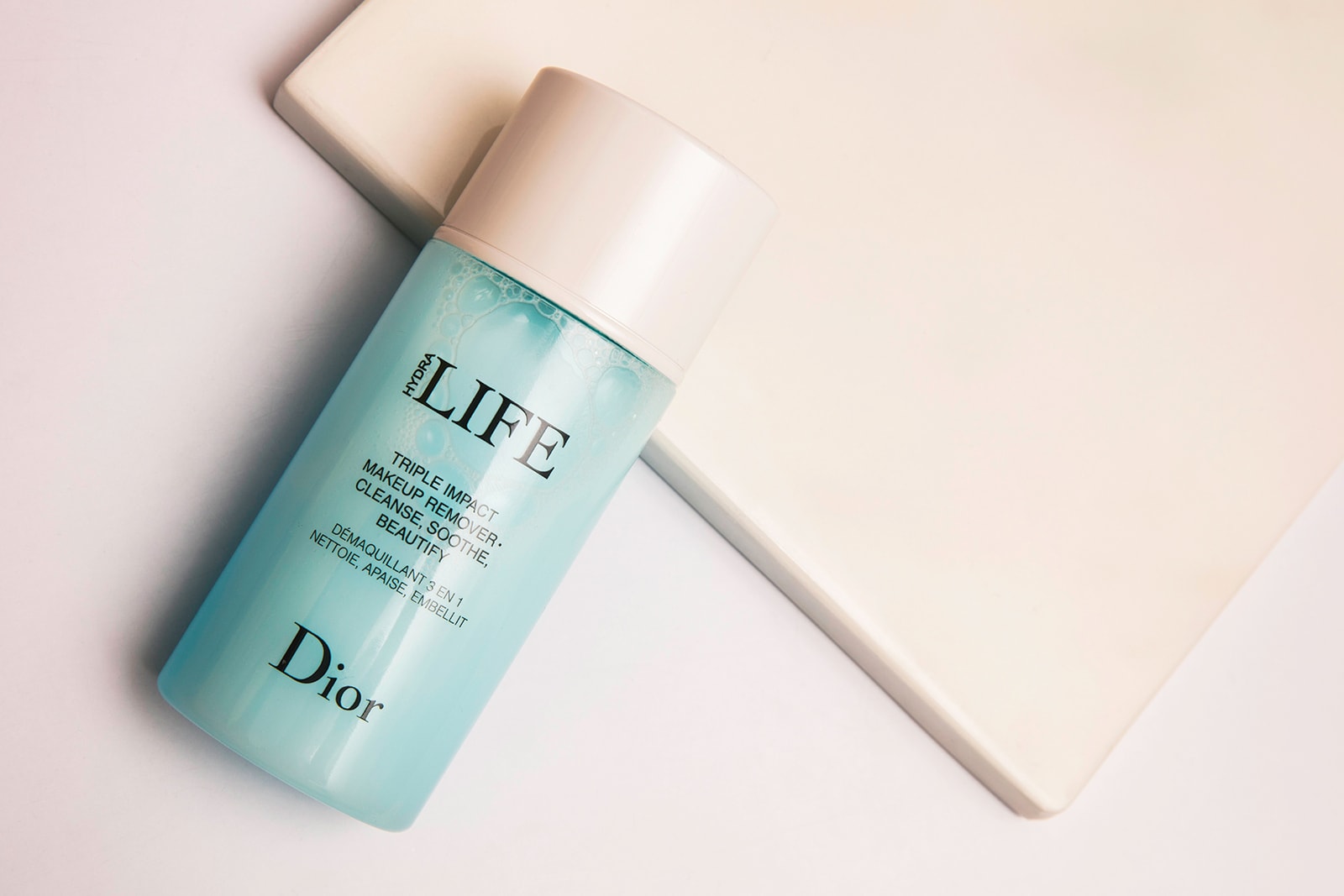 During the past few months, I've become incredibly lazy. Instead of using makeup remover I've been scrubbing my face with makeup wipes for way too long, even though I know it is terrible for my sensitive skin. When I first got my hands on the Dior Triple Impact Makeup Remover, I was sceptical. Most makeup removers take at least 3-4 cotton pads to get my non-waterproof mascara off, but when I tried this my life was changed. My eye-makeup immediately melted off, and the cleanser didn't irritate my skin or eyes at all. Perfect for day-to-day makeup as well as a full on glam look, this remover can truly do the heavy duty work. After using it for two days, my skin felt clean and dewey before going to bed, which is exactly what I've been looking for. At approximately $33 USD, the product is pricey, but so worth it as a little really goes a long way. – Tora Northman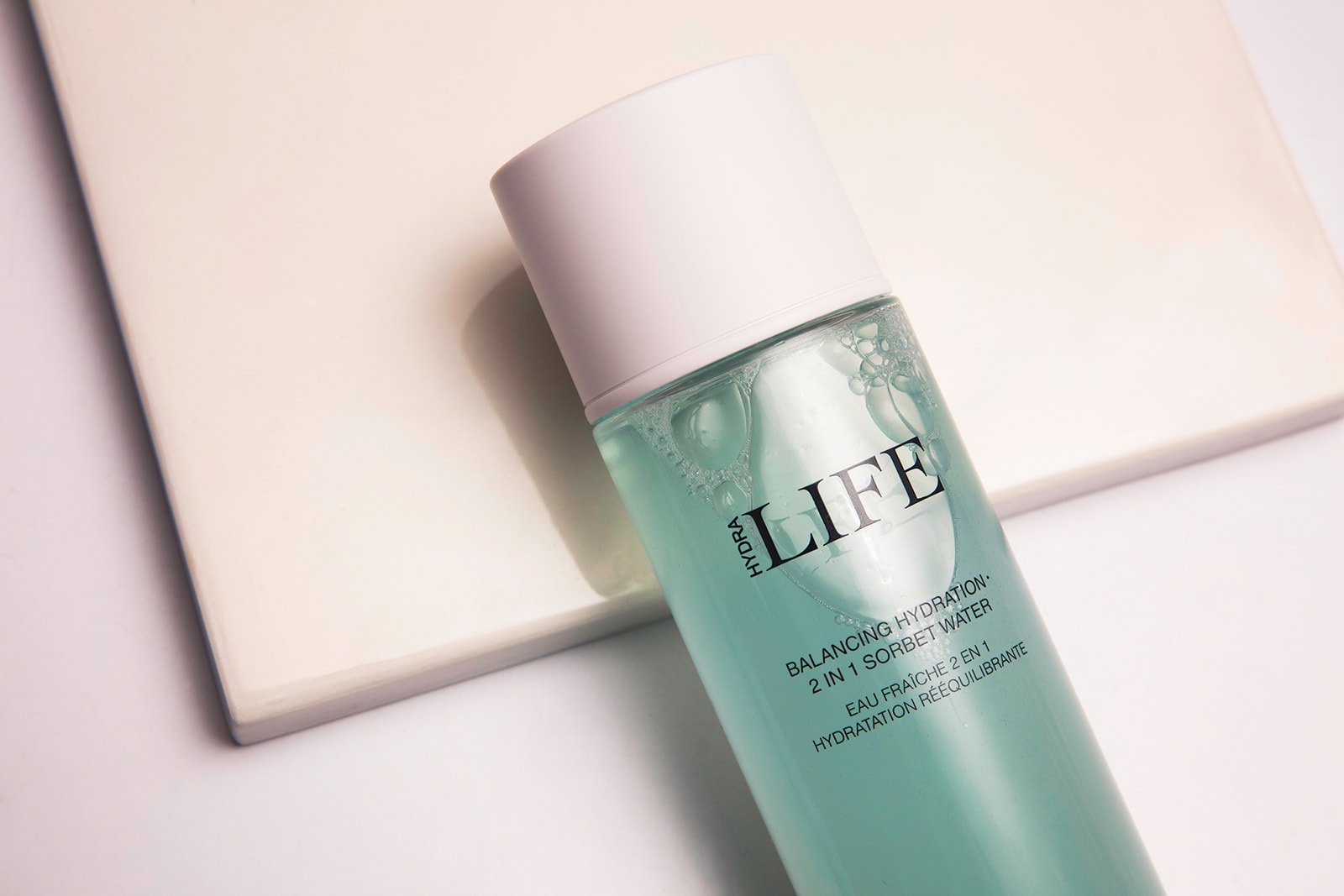 I'm a bit of a hoarder when it comes to toner. I love experimenting with them, and the effects of each seem to be wide and varying. Just when I think I've pledged allegiance to a particular formula, I'm introduced to another that seems to bring me just a little bit closer to what I imagine the holy grail of toner would be like. Enter Dior's 2-in-1 Sorbet Water. This beauty essential is now a mainstay in my skincare routine.
Thanks to the mantra of the Hydra Life line, this toner is incredibly quenching. Its composition includes mineral powders and jasmine water that help to hydrate and rebalance the skin. All the while, the formula also aids in minimizing minor imperfections such as pores and shine. However, the main reason why I'm so drawn to this sorbet liquid is that it makes my entire face feel utterly dewy and plump after each use. Whether you're prepping your skin for the day, or soothing it before a night of rest, the toner is a subtle maestro that works behind the scenes to improve the overall look and feel of your complexion over time. You can add Dior's 2 in 1 Sorbet Water to your skincare arsenal for approximately $50 USD. – Zarah Cheng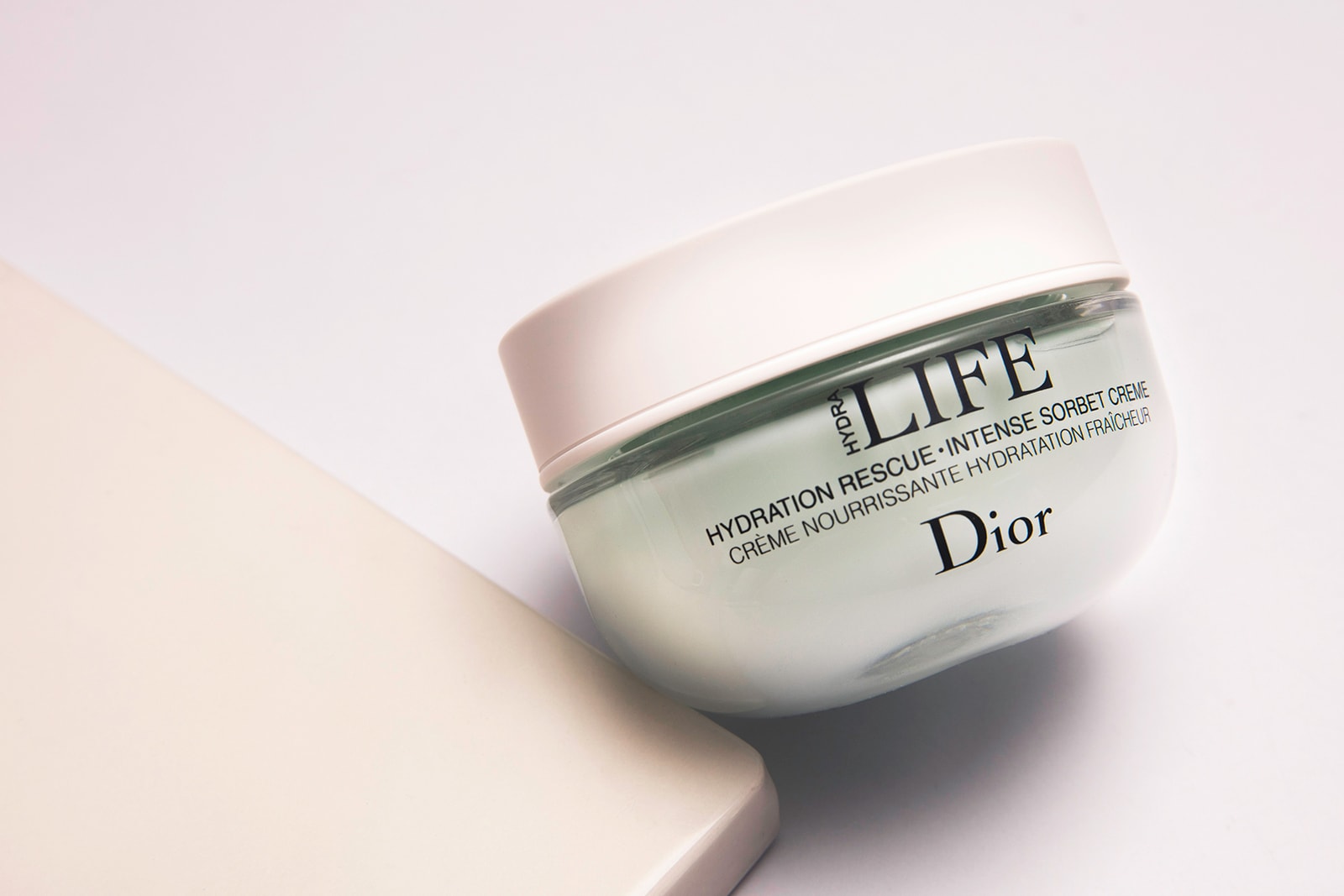 This Dior cream lives up to its sorbet name – it's ultra hydrating yet still light and fresh. There's no need to worry about the lotion leaving a greasy film on your skin, and your face will feel rejuvenated after using it. As someone with combination to oily skin, I found that it's a little heavy to wear during the day so I just use it at night, especially when I'm sleeping with my air conditioning on. For someone with oilier skin, I would recommend using it as a weekly overnight mask.
The biggest downside is the packaging. Even though it's beautiful and adds to my bathroom aesthetic, the glass build makes the product incredibly heavy. This would be the perfect cream to wear during a flight or if I'm heading somewhere with a dry climate, but unfortunately, it's not something I can just throw into my carry-on. For the price of approximately $70 USD, this cream wouldn't be a daily essential for me, but it's definitely something I would keep in my skincare arsenal for times I need a hydration boost. An extra bonus is that it smells great. – Rebekah Ho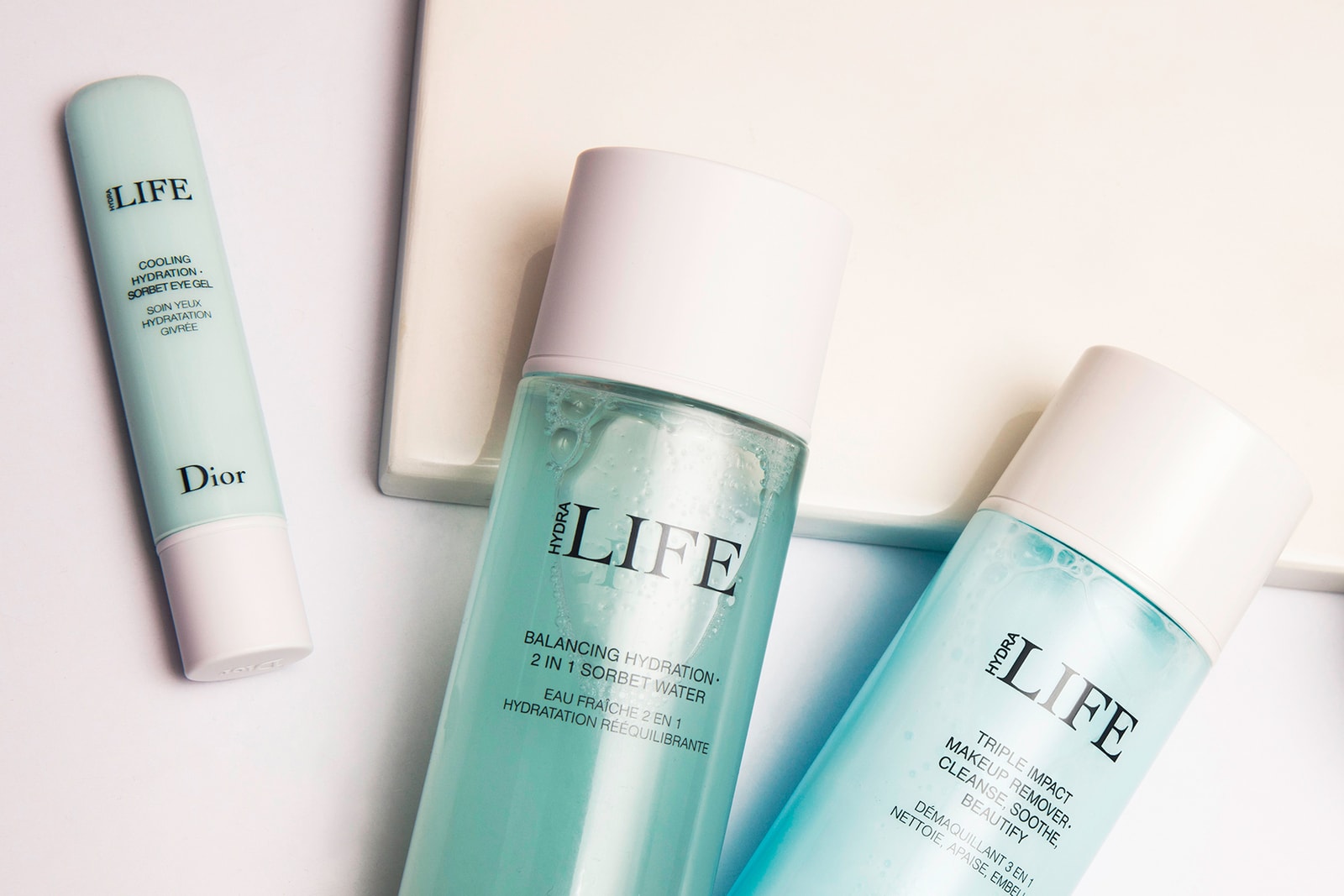 Okay, not to be dramatic, but this is life-changing. I've tried several eye creams over the past year or so and unfortunately, none have really proved effective. My initial reason for finding a worthwhile eye cream was to reduce the dark circles under my eyes, without having to invest in a product with bleach in it. Although in all honesty it's probably too early for me to tell whether the Dior Beauty Sorbet Eye Gel has been performing this function, I will say that its other benefits more than make up for this.
The most standout aspect of this product is its ceramic applicator – incredible, I know. Combined with its cooling formula, the gel's application instantly reinvigorates your skin. Although, I usually just use this for my eye area, you could easily work some into your temples or brows for a refreshing sensation. I love using this in the morning for its icy effect that immediately wakes me up – my entire face feels revitalized and I could be imagining this, but it seems to reduce the slight bloat that comes hand-in-hand with mornings. Aligned with the line's general hydrating properties, the skin surrounding my eyes feels healthier and more quenched than before. Although it's a little on the pricey side (approximately $55 USD), I highly recommend this pint-sized gem. – Zarah Cheng