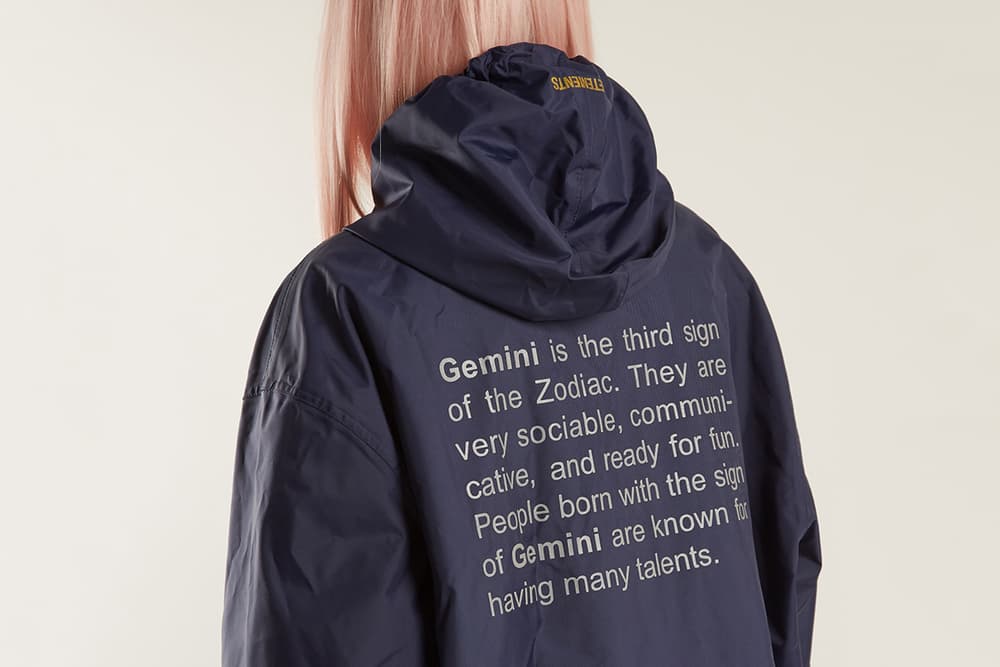 Fashion
It's Gemini Season: Here Are 10 Products to Shop If That's Your Zodiac Sign
Wear your sign on your sleeve.
It's Gemini Season: Here Are 10 Products to Shop If That's Your Zodiac Sign
Wear your sign on your sleeve.
In case you weren't aware, May 21 marks the official beginning of Gemini season. Represented by the twins Castor and Pollux, the astrological sign encapsulates two different sides of one's character, making it one of the most versatile and complex signs in the zodiac. If you aren't quite convinced, take a look at this list of famous Geminis: dynamic celebrities including Emily Ratajkowski, Kendrick Lamar and Naomi Campbell, who just celebrated her 48th birthday, all share the same zodiac sign.
Whether you're a proud Gemini yourself or you're looking for the perfect birthday gift for that friend who's one, our roundup features some of the best horoscope-themed products that you can purchase right now. From Givenchy's artisanally-carved earrings and ring, to Vetements' quirky zodiac raincoat and T-shirt, these items will allow you to literally wear your personality on your sleeve. On the beauty side of things, BITE Beauty has also debuted a duo-shade lipstick made especially for all Gemini ladies out there. Scroll through below to take a look at our 10 favorite picks.
For more stories like this, read our fragrance guide to learn which perfume you should be wearing according to your zodiac sign. If you're a TV junkie, we have a similar feature explaining which Netflix show you should watch based on your horoscope.
---
Share this article