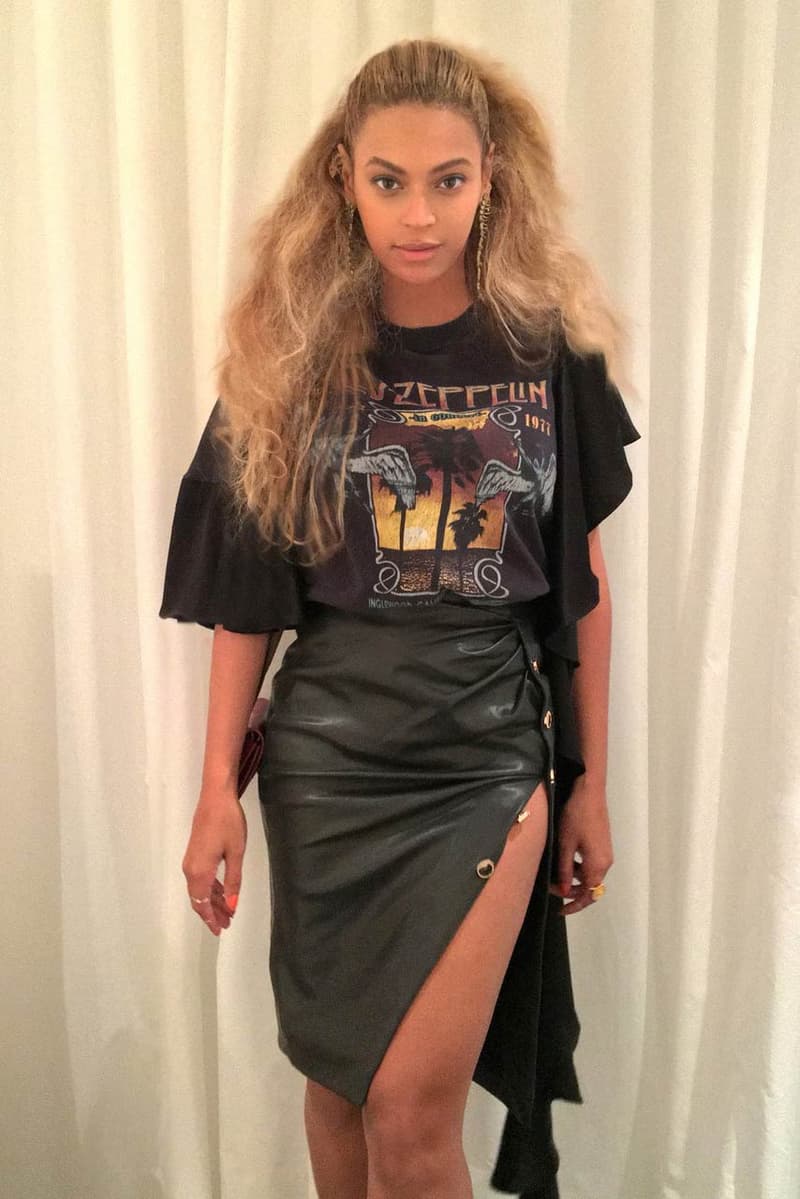 How to Get Beyoncé's "Boy Beat" Makeup Look in 5 Easy Steps
Your new summer makeup routine.
Beyoncé is no Plain Jane. The superstar mother of three can standout in any room with the most minimal of looks. Celebrity makeup artist Sir John has been working with her since 2013 helping her create a staple makeup routine that he calls the "boy beat."
The signature feature to this look is embracing your skin's natural tone and subtly enhancing your features to appear like the best version of yourself. Bey has rocked this look in a number of her videos most notably in the "Formation" visual. This technique is perfect for makeup beginners and those who don't like the feeling of heavy makeup. It also serves as the perfect routine for the summer, keeping things simple while boosting your profile.
Keep reading to peep our five easy steps to Sir John's "boy beat."
Prep Your Skin and Lightly Conceal
After applying sunscreen, it's important to set your face for success. No need to whip out a brush or beauty blender, your fingers will be your main tool of choice for this routine. Using a lightweight product like Burberry's Fresh Glow Gel stick, apply the two-in-one foundation to the places where you absolutely need it. Embrace any beauty marks, freckles and acne scarring that you may have. The point of this step is to create a semi-even layer that still resembles your natural skin.
Follow Your Natural Eyebrow Shape
Beyoncé's brows are always on point. Using a mix of pencils, powders and pomades, Sir John forms a bushy brow that fits her face and adds dimension. Kat Von D's new Precision Pencil will help you achieve those soft strokes you'll need to mimic eyebrow hair. Follow the natural arch of your face and be sure not to create any sharp angles. Fill in any areas that may not be as full as other as well. Pro tip: you can also use an eyebrow pencil to create faux freckles and beauty marks wherever you'd like.
Add a Subtle Contour and Eyelid Color
Contour adds dimension to the face that didn't exist before. There's a number of ways to contour your face but we recommend focusing on accenting the cheekbones and lower jawline. Kylie Jenner's best friend Jordyn Woods suggests going in a 3-shape with your product of choice to get your forehead as well. Products like Fenty Beauty's matte Match Stix glide on smoothly and can double as an eyelid shade providing a smoky eyelid look without all the drama. Feel free to top the eyelid with lip gloss or a face shimmer to get that editorial glossy lid.
A Nude Lip Seals the Deal
Whether you prefer a matte or glossy finish, there needs to be something on your lips. A nude lipstick from Chanel or ColourPop will do. What matter most is that the "nude" shade you choose fits your skin tone best. Its formula doesn't have to be long-wearing but it does have to be comfortable, leaving you lips still looking as untouched as possible.
Add a Highlight to Glow From Within
Highlighter is non-negotiable. The instant glow it provides will bring you that much closer to the queen of glow. Sir John highlights the nose bridge, cheekbones and even the lip's cupid bow to draw attention to those areas. Options from KKW Beauty, Charlotte Tilbury and Anastasia Beverly Hills will all give you the effect you're looking for.
---
Share this article