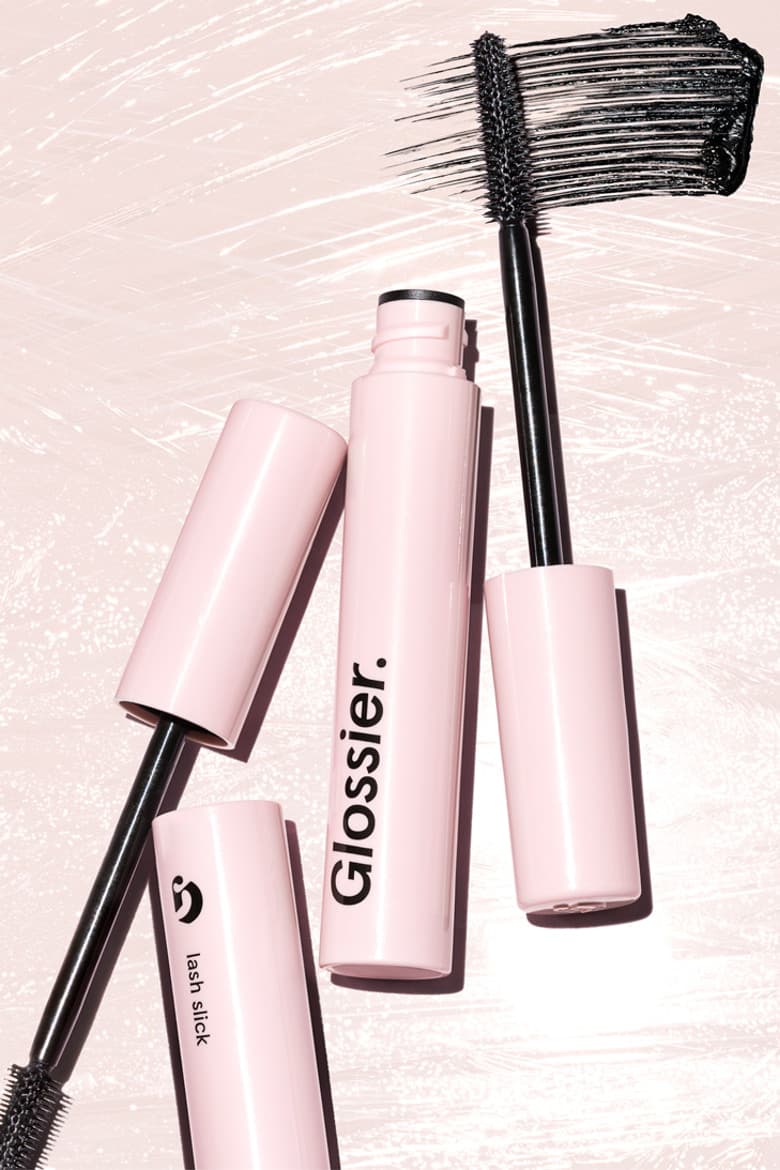 I Wore Glossier's New Lash Slick Mascara For a Week
Here's the verdict.
I have short, almost non-existent eyelashes, and mascaras have lost their appeal on me over the years. Finding a good one, is a needle in the haystack and the latest one I've relied on uses a micro-brush to coat my short and thin lashes. Nothing else will do it.
I've long-loved Glossier's Boy Brow and all its other products but even so, had little hope that its new Lash Slick mascara would do me at the least, any good. The mascara like stated, took 18 months, 248 iterations and a trip to Tokyo to develop, and is meant to curl, sculpt, and lengthen your natural lashes. It read well on paper but I tread prudently. On closer inspection to the wand, I noticed the tapered brush contains one and two millimeter-long bristles that I wasn't wrong in assuming would evenly and thoroughly coat lashes – short or long though not much curling power. No clumps however.
I like to know what is in the products I use – especially on or around the eyes. For someone who wears contacts up to 10 or 11-hours a day, combined with super sensitive eyes – the reason I can't experiment with eyelash extensions – I need long-lasting and non-irritating eye makeup. Lash Slick contains vegan biotin to promote healthier and stronger lashes, and natural shine polymers. Though unable to comment yet on lash health based on a week's use, I was put more at ease knowing it was hypoallergenic and ophthalmologist-tested. True to its word, it stayed on all-day with little smudge.
I'll continue using Lash Slick. Signature to Glossier's ethos, I saw a natural enhancement. However, it could only do so much – the rest is up to my own genetics.
The Lash Slick is available now online and in-store at Glossier priced at $16 USD.
---
Share this article