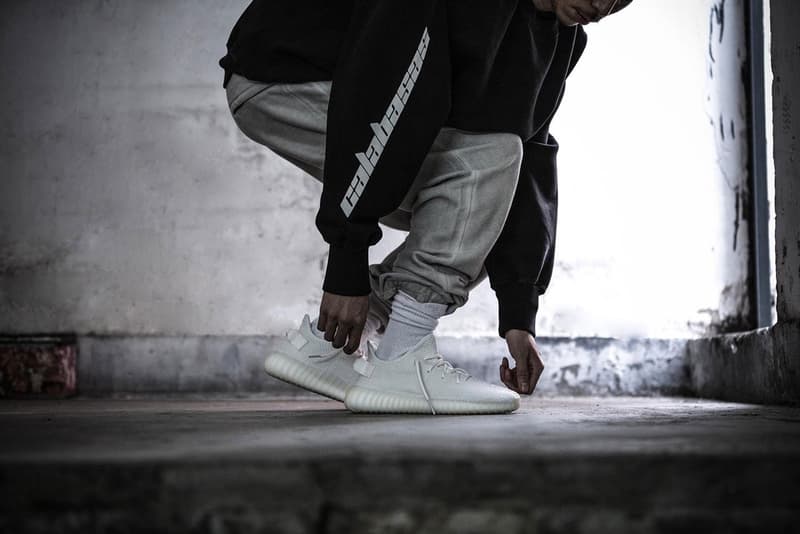 Footwear
Kanye West & adidas Are Set to Expand Production of the YEEZY BOOST 350 V2
Could this be true?
Kanye West & adidas Are Set to Expand Production of the YEEZY BOOST 350 V2
Could this be true?
Ever since Kanye West teamed up with adidas to launch the adidas YEEZY BOOST in 2015, the YEEZY sneakers have been one of the most coveted shoes to grace the fashion scene. From the YEEZY BOOST 750 to the YEEZY BOOST 350 V2 iteration, fans just cannot seem to get enough of these sneakers.
In 2016, the rapper promised sneaker lovers that the production of YEEZY sneakers would increase and cater to select retailers worldwide – therefore making it accessible to the masses. Since then, limited quantity of sneakers have released with a only a few restocks each time. Recently, Yeezy Mafia announced that the brand will take "production to the next level," which will result in millions of pairs of the YEEZY BOOST V2 350 "Cream White" set to allegedly become available in July.
Take a closer look at the Tweet below and let us know what are your thoughts regarding the recent announcement. For more news on Yeezy, find out what Yeezy Mafia had to say to Kim Kardashian.
Kanye West and adidas just took the #YEEZYBOOST production to another level. We confirm that there will be Millions pairs of YEEZY BOOST 350 V2 "Cream White" available in an long online release next July.
Are you happy that Kanye is holding his 2016 promise ? #YEEZY4Everyone pic.twitter.com/6vatUFhuX9

— YEEZY MAFIA (@theyeezymafia) 29 May 2018