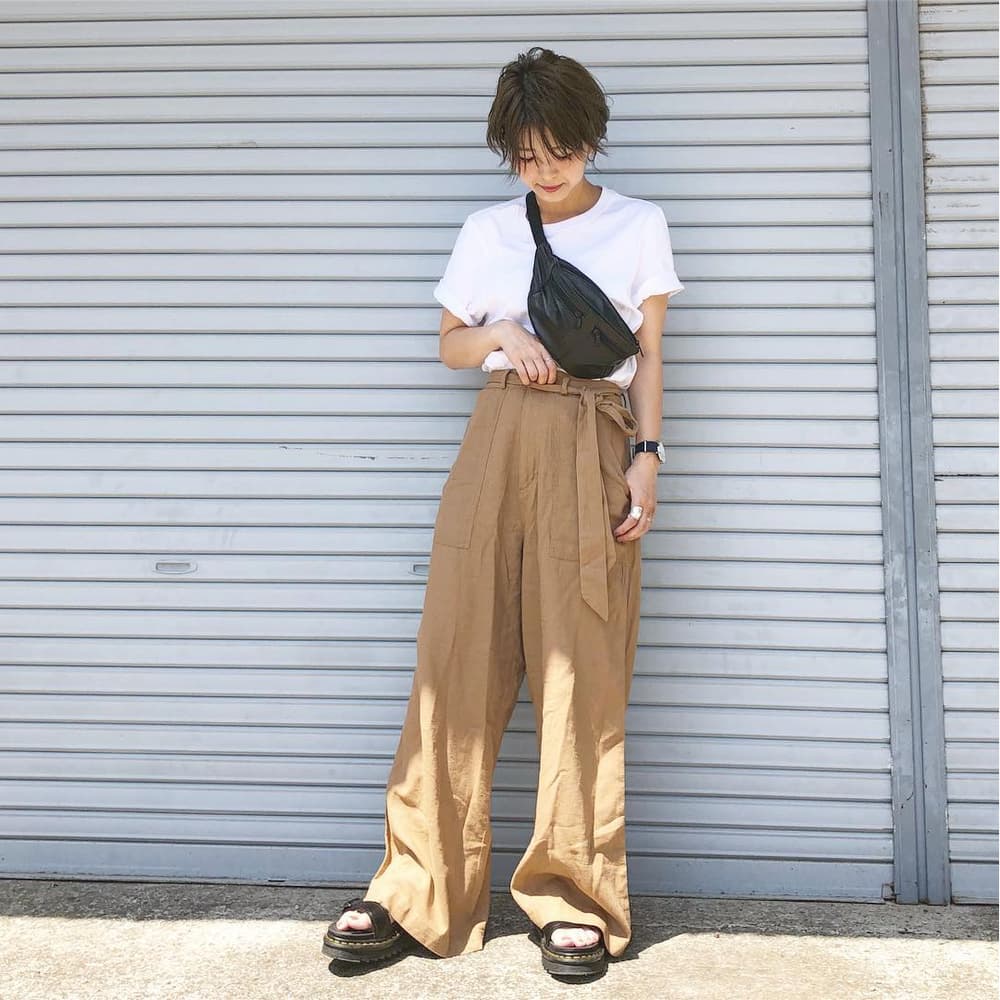 Fashion
I've Finally Found the Perfect White Tee – and It Costs Less Than $10 USD
Find out where to buy this hidden gem.
I've Finally Found the Perfect White Tee – and It Costs Less Than $10 USD
Find out where to buy this hidden gem.
If there's one thing I love more than a fresh pair of new sneakers, it's a plain white, basic tee that I can endlessly mix-and-match. I've been on the hunt for the perfect iteration of this wardrobe mainstay for quite some time now – for the sake of being thorough, I have tried options from both fast fashion brands and luxe labels alike. However, I have unfortunately yet to find a minimalist favorite that I can truly get behind. Enter Uniqlo U's new crewneck short-sleeve T-shirt. The search is over.
While killing time at a Uniqlo store with an impromptu visit, I was sauntering through the aisles, absentmindedly running my hands over the various fabrics (I know, this is an inconsiderate habit but I'm, unfortunately, just a very tactile person). While going about my oblivious non-shopping, I suddenly ran my hands across an extremely soft texture. I looked down – it seemed to be cotton, but it was so smooth that it almost had a silk-like quality. Unsurprisingly, I quickly learned that the shirt is actually from Uniqlo U, the Japanese retail giant's sub-label designed by Christophe Lemaire.
I've been wearing the shirt for a few weeks now and it has definitely become a part of my regular rotation. Although the offering was released back in January, I'm glad that I finally discovered it, just in time for summer. The basic tee is made from a double-sided knit fabric that yields a slightly thicker composition. Although the cut is quite fitted, it is still tailored in a way so that the shirt doesn't feel overly form-fitting. Providing just enough give at the waist and sleeves, the overall feel of the T-shirt is just the right balance of casual styling and chic refinement. The best part about this little gem? It retails for under $10 USD.
You can shop the Uniqlo U women's crewneck short-sleeve T-shirt now for $9.90 USD at Uniqlo locations, as well as at the brand's web store.
For more news on the latest from Uniqlo, don't miss the teaser for the forthcoming KAWS x Uniqlo UT Sesame Street capsule.