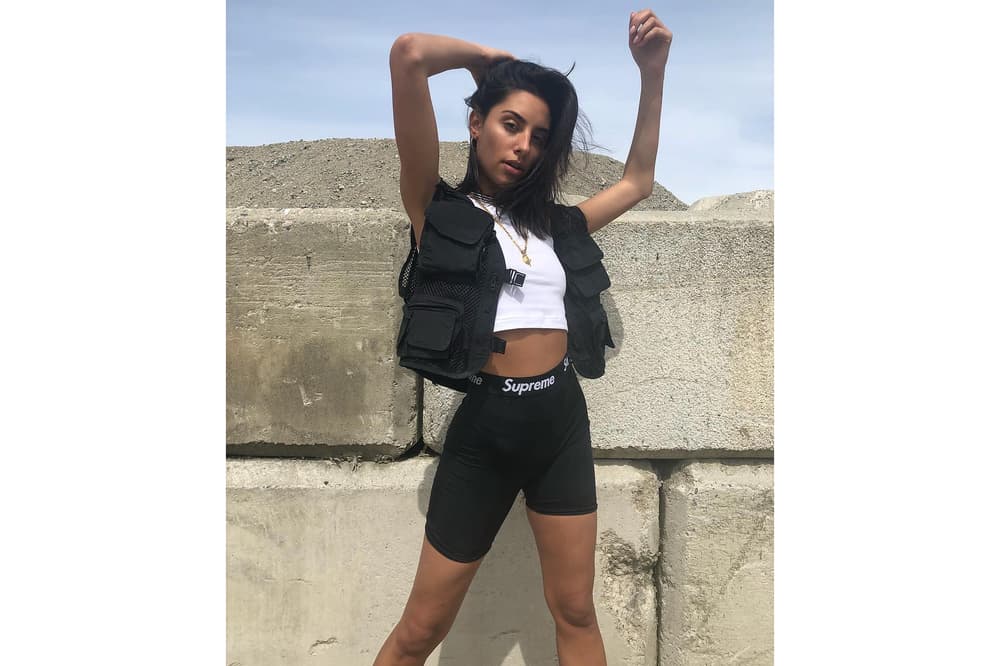 Fashion
Get the HYPEBAE Look: Tactical Summer Vibes
See how to re-create our favorite outfit from Instagram this week.
Get the HYPEBAE Look: Tactical Summer Vibes
See how to re-create our favorite outfit from Instagram this week.
Summer season can be difficult to dress for. With the constant heat and sunshine, we often find ourselves getting lazy and throwing on a simple T-shirt and shorts just to stay cool and breezy, which is why in our latest "Get the HYPEBAE Look," we've chosen our favorite outfit from our Instagram that we'll be recreating this season. Combining the ever-growing tactical trend with a sporty and summer-friendly aesthetic, you'll be able to sport these pieces all day, everyday.
Keep reading below to see how you can re-create the look, and head over to our Instagram for even more daily inspiration.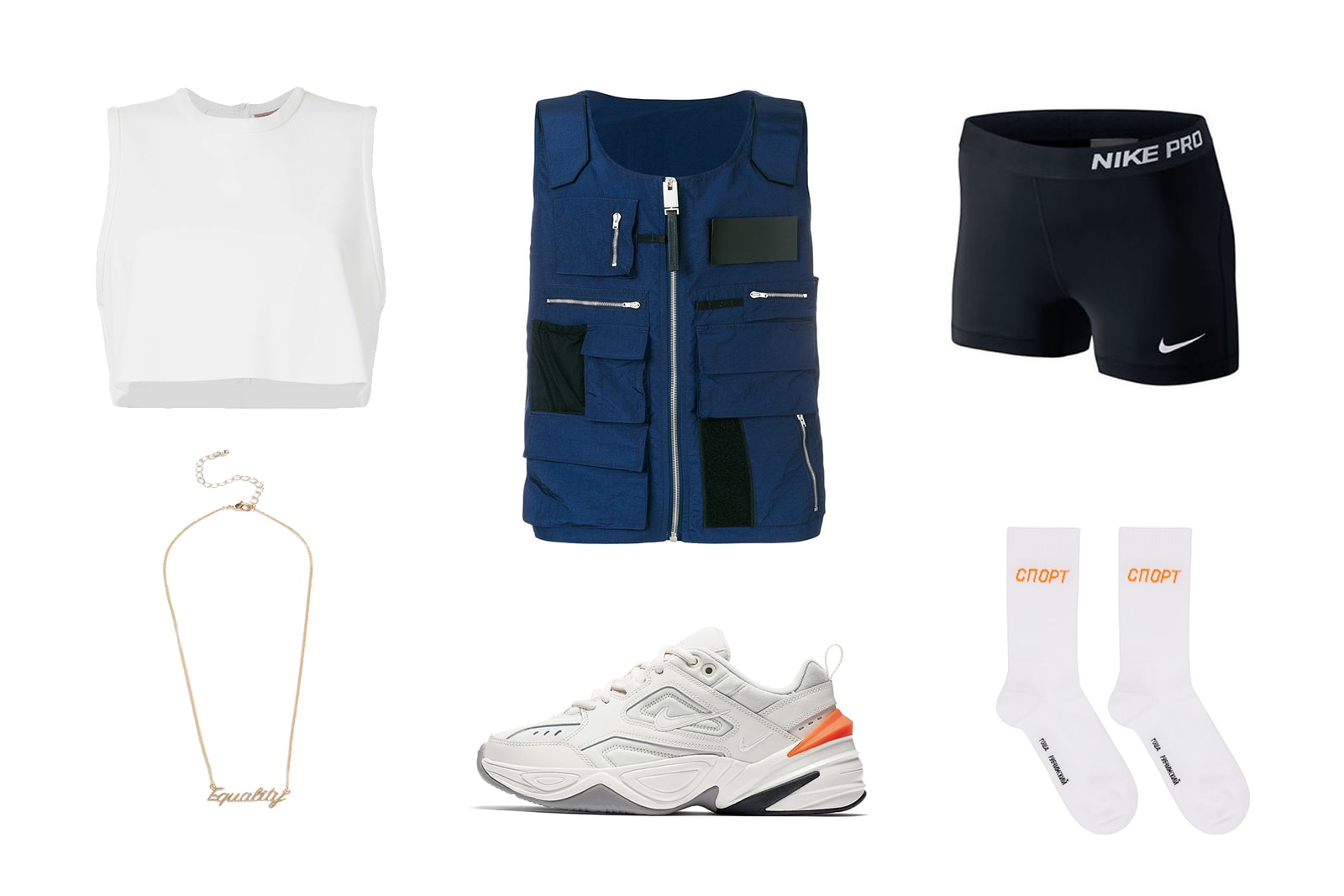 Top: A white crop-top is the perfect summer staple. It will keep you cool in the heat as well as maintain a stylish streetwear vibe that we're loving.
Vest: The tactical military aesthetic has quickly gained traction within the fashion industry, with a lot of brands taking inspiration from the harsh industrial designs. ALYX's tactical vest is the perfect piece to throw on to elevate any look, and you won't need a bag to store your essentials in since you're equipped with so many pockets.
Shorts: We've seen celebs like Kim Kardashian and Kylie Jenner rocking spandex for the past few months, and Nike's compression pants are the perfect sporty bottoms to rock throughout summer with ease.
Shoes: The dad-shoe trend isn't going away anytime soon, so rock Nike's popular M2K Tekno sneaker for both comfort and style.
Necklace: Finish off the look with an eye-catching chain necklace to add some bling to the otherwise minimal outfit.
Socks: Add a pair of sporty tube socks for the ultimate dad look, and you're good to go.
---
Share this article