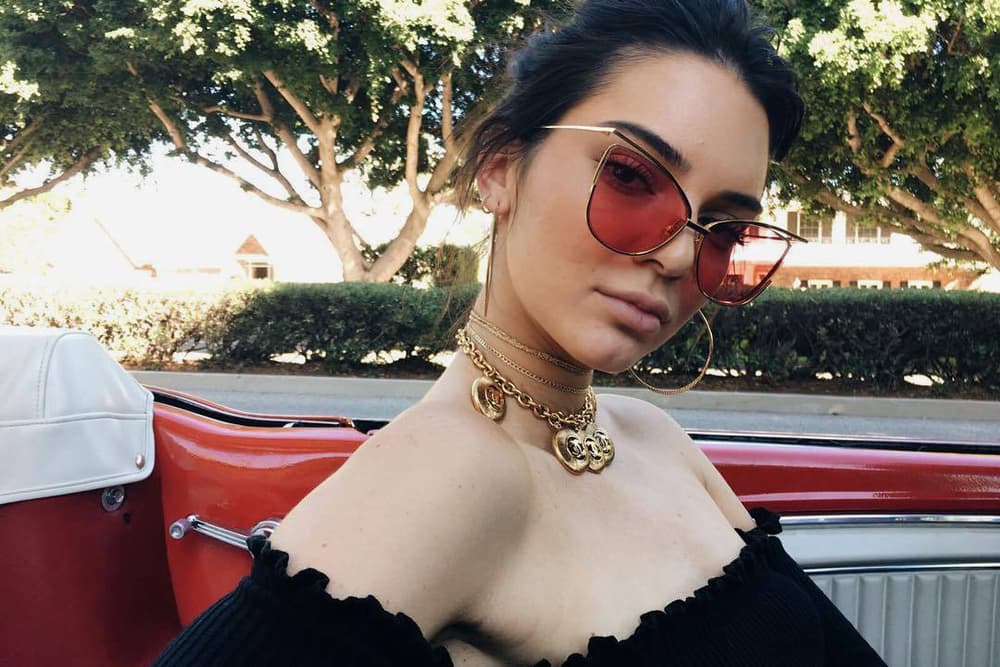 Fashion
Here's Where You Can Cop the Vintage Accessories Your Favorite Celebs Have Been Wearing
Pieces from Chanel, Dior and more.
Here's Where You Can Cop the Vintage Accessories Your Favorite Celebs Have Been Wearing
Pieces from Chanel, Dior and more.
Vintage accessories have been all over the place recently, with Kendall Jenner rocking Chanel fanny packs, Bella Hadid sporting a Dior swimsuit and more. If you've been seeing these pieces all over your Instagram feed, you're definitely not alone. We've rounded up five places where you can get your hands on vintage pieces from all the biggest luxury brands, and although they might cost you a pretty penny, they are holy grails that you can keep in your fashion archives forever.
Take a look at our list below to peep five splurge-worthy vintage accessories you won't regret copping this summer.
Chanel Necklace
A favourite among celebrities like Kendall Jenner, Kim Kardashian, Hailey Baldwin and more, Chanel's big and golden necklaces have become some of the most iconic jewelry pieces out there. Coming in a wide range of sizes and designs, the necklaces are available for purchase at places like What Goes Around Comes Around, Vestiaire Collective, Luxury Closet and more, where they start as low as approximately $300 USD.
Dior Saddle Bag
Dior is a brand that will forever be timeless and classic, just like the label's iconic Saddle bag. Decked out in a logo-print canvas, the saddle-shaped purse is a recognizable piece that has remained a fashion archive staple throughout the past few years. Coming in a wide range of sizes and designs, you can find iterations of the bag at places like eBay and Vestiaire Collective where you can snatch one for as cheap as $200 USD. Bella Hadid recently wore a bikini emblazoned with the unique Dior print, so it goes without saying that this graphic is a must-have this summer.
Chanel Bracelet
There's no bigger vintage classic than Chanel jewelry, and a bracelet from the Parisian fashion house is a purchase you won't regret. With tons of versions and designs available, the interlocking CC logo is one you'll want to add to your roundup. Timeless and luxury, you can find a selection of vintage Chanel pieces at What Goes Around Comes Around as well as online at Farfetch.
Fendi Zucca Print Purse
Fendi's eye-catching Zucca print has become one of the most popular patterns out there at the moment, with Kim Kardashian, Kylie Jenner, Nicki Minaj and more sporting the striking "FF" logo. Available in everything from trousers to accessories, the two-tone print is one you can't miss. Cop a vintage Fendi bag sporting the iconic look to get on the train. You can find pieces at Amore Tokyo, eBay and Vestiaire Collective to name a few.
Gucci Sunglasses
Retro shades have been all the rage for the past few months, with Matrix-inspired and old-school silhouettes making a big return. A pair of eye-catching sunglasses are a must-have for summer, and Farfetch has got a collection of amazing pieces from brands like Gucci, Prada and more available right now.
---
Share this article