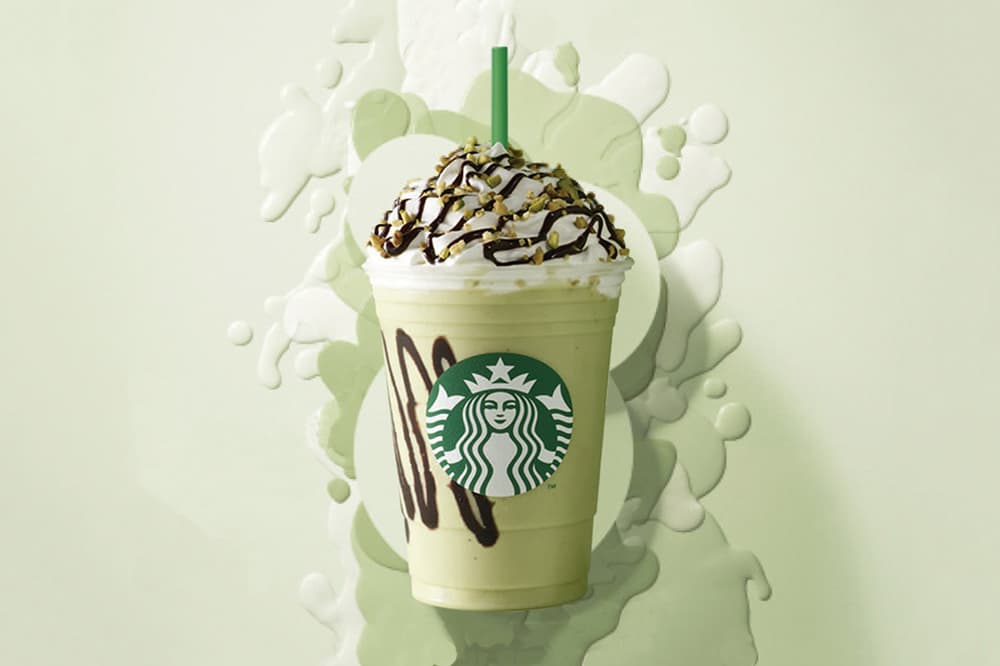 Food
Starbucks' Pistachio Bon Bon Cream Frappuccino Is a Mint Green Dream
Go nuts for this new drink.
Starbucks' Pistachio Bon Bon Cream Frappuccino Is a Mint Green Dream
Go nuts for this new drink.
Starbucks has a real knack for churning out photogenic drinks we didn't realise we needed in our lives, and following on from its Birthday Cream Frappuccino, it's back with another tasty rendition.
This time, the iconic drink gets a pastel green makeover and arrives in a delightful Pistachio Bon Bon Cream flavor. The drink combines a base of milk, ice and pistachio, which is blended together with waffle and pistachio pieces for a little crunch. The photogenic mint-hued drink is then poured into a cup thats lined with a nutty-flavored chocolate sauce and is finally completed with whipped cream, more pistachio and waffle toppings and  complementary drizzle of chocolate sauce.
As you might expect, the Pistachio Bon Bon Cream Frappuccino is only available for a limited time and there's another catch too – you can only get it at Starbucks locations in Singapore. In the meantime, be sure to check out these pastel blue and pink Starbucks cups.
Share this article