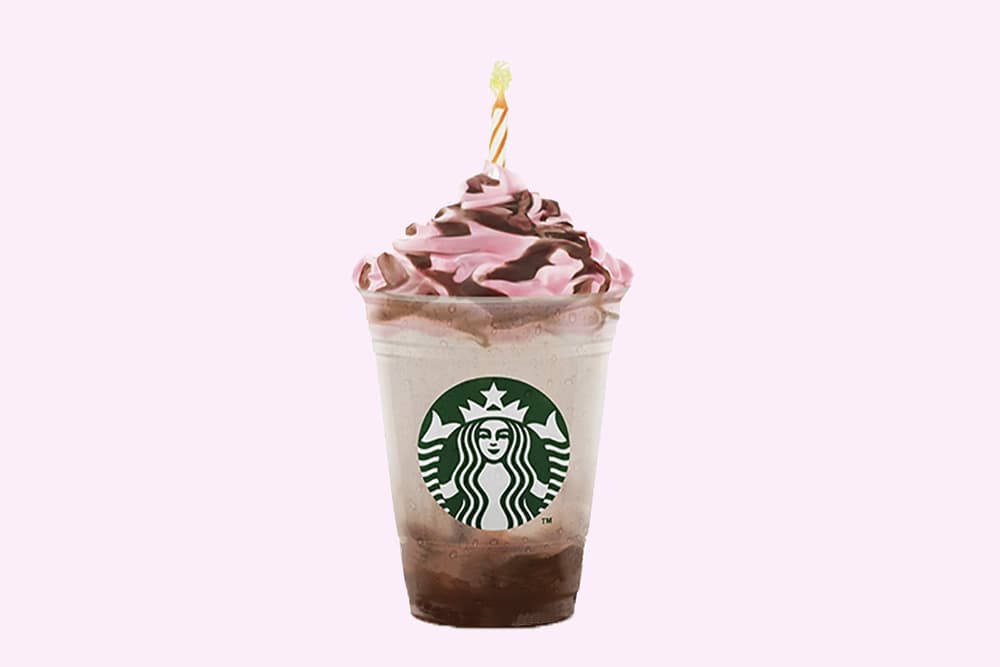 Treat Yourself to Starbucks' Limited-Edition Birthday Cream Frappuccino
Make a wish.
Starbucks is no stranger to adventurous flavours and photogenic beverages – take its recent Crystal Ball Frappuccino as just one of many examples. The latest exciting update comes in the form of this dreamy Birthday Cream drink, made especially to celebrate the coffee giant's 16th year in Indonesia.
This creamy drink consists of a milky base that's entwined with sugary-sweet vanilla and hazelnut syrups. The beverage is then blended with ice and delicious mocha sauce and topped off with pink, raspberry whipped cream and a chocolate drizzle. It's the perfect drink to welcome the summer season and will have you nostalgic for sweet sixteen birthday parties and of course – cake. If dessert-themed drinks are your usual go-to, check out the Tea-ramisu and Midnight Mocha Frappuccinos, too.
You can only grab this Instagram-friendly frappuccino throughout the month of May 2018 at Starbucks locations across Indonesia. To add a bit of the Starbucks magic to your homemade drinks, why not check out these pastel blue and pink portable cups?
---
Share this article