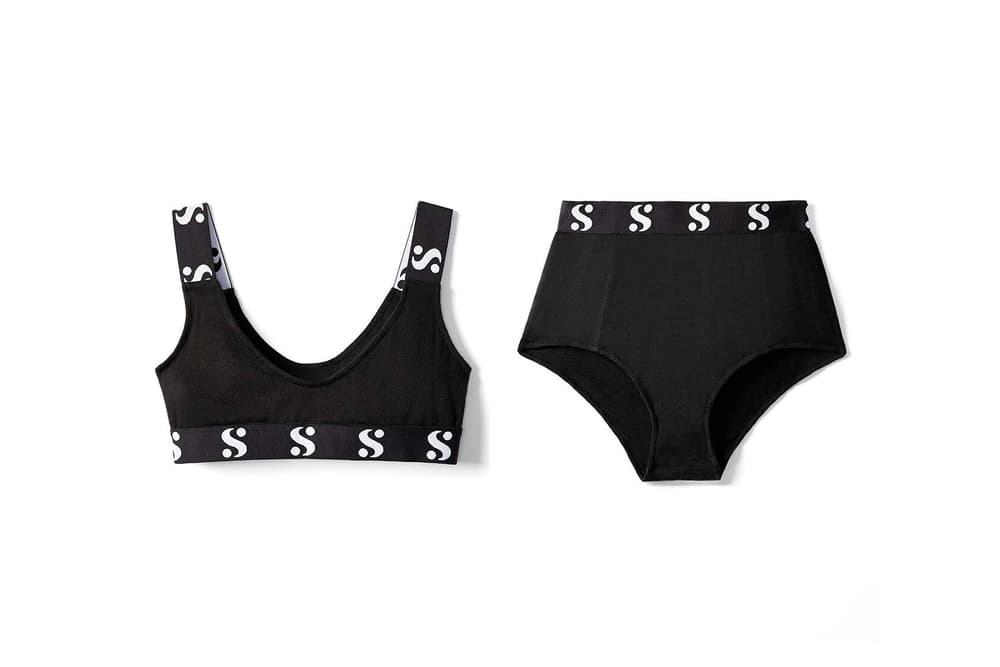 We Need This Logo Underwear Set From Serena Williams' New Fashion Label
Available now.
Serena Williams has had an eventful 2018. She debuted a new HBO documentary series titled Being Serena and most recently she won in her Grand Slam return over in France. Stateside, the sports star has also entered a new arena — fashion. This comes as no surprise to many who've followed Williams from her adolescence to the global tennis world which was graced by both her talent and bold outfit selections.
Serena's namesake fashion label's first collection consists of a 12-piece capsule. The line focuses on providing accessible women's apparel that follows a theme of women's empowerment and freedom of expression. It's refreshing to see a celebrity show concern about creating a range which keys in on comfortable, yet stylish attire. Notably, she played a very hands-on role in bringing the collection into fruition by acting as not just the founder, but also a designer.
We've got our eyes on the S Logo Bra and the matching high-waisted S Logo Undie. Both pieces arrive in black and feature a bold "S." Imagine the set worn with a pair of trendy slides or wear the bra separately with a stylish pair of biker shorts.
In an exclusive statement, Serena broke down why she loves her eponymous fashion collection:
"I absolutely love this collection because it represents all the facets of my life as an athlete, an entrepreneur, and now, a mother. We're all on a journey that delights us with highs and challenges us with twists and turns, which shapes us into who we are and who we want to become. I've learned to embrace and celebrate this process of individual growth and dedicate this collection to all women who want to join me in showing the world our true selves."
Purchase the first 12-piece Serena collection over at serenawilliams.com. Pricing ranges between $35 USD to $250 USD. Look out for more drops from the line throughout the forthcoming summer and fall months.