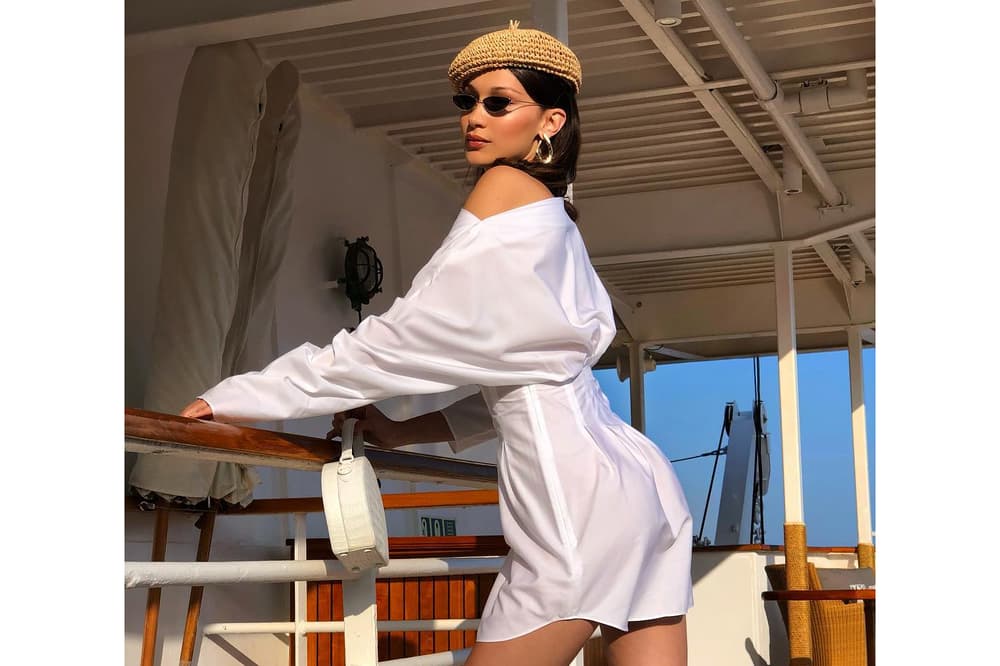 Fashion
Here Are 5 Wardrobe Staples You Need This Summer
From classic denim shorts, to sleek sneakers.
Here Are 5 Wardrobe Staples You Need This Summer
From classic denim shorts, to sleek sneakers.
Summer is here, and with sunshine and heat comes loads of cute outfits that you can be rocking all season long. From fresh kicks to classic denim, there are endless looks that you can create with just a handful of pieces, and by mixing and matching them with fun accessories you'll be able to use them on a day-to-day basis. We've gone ahead and made it easy for you by rounding up five versatile staple pieces that you won't regret buying this summer.
Take a look at our top picks this season below, and get ready to sport them all day long.
A pair of comfortable shoes are a must-have, whether you're out for a long walk or taking a shopping trip, you'll need a pair of stylish creps. Nike's Air Max 95 silhouette has quickly become one of the most popular sneakers out there, and just in time for summer, the trainer has arrived in a fresh blue iteration. Retailing at $160 USD, the shoes are both versatile and comfortable, and are easy to mix and match to create fun and eye-catching looks.
It wouldn't be a summer round-up if it didn't include a pair of denim shorts. Alexander Wang has dropped the perfect pair to rock all season long, and with its distressed detailing they give off a laid back look that is just right for warmer days. Denim blue is super fresh, and works well with any shade, making them as versatile as they are stylish. For colder evenings, you can trade your shorts for a pair of luxury denim jeans.
A white T-shirt is always an obvious staple piece, but if you're looking to elevate your look this season, you should get your hands on a graphic tee. Brands like Gucci and Balenciaga are offering a wide range of logo shirts that are simple and luxury, or if you're looking for something more athleisure-inspired, brands like Champion and YEEZY have got you covered with all the best go-to apparel.
There's no doubt that fanny packs is one of the biggest trends this year. With several versions and designs already on the market, adidas Originals has dropped the perfect bag to store all your summer essentials in this season. Simple, edgy and affordable, the minimal piece sports the brand's signature Trefoil logo, sat atop a textured leather material. At $40 USD, you'll be wearing this piece day and night.
Last but not least – Sunglasses. This one may be obvious, but with so many frames out there it can sometimes be difficult to choose. Céline's latest shades are right on trend with its modern shape, yet simple and classy, true to the brand's signature aesthetic. Black acetate frames will never go out of style, so investing in a pair of luxury sunglasses is always a good move – especially before the summer season.
Share this article