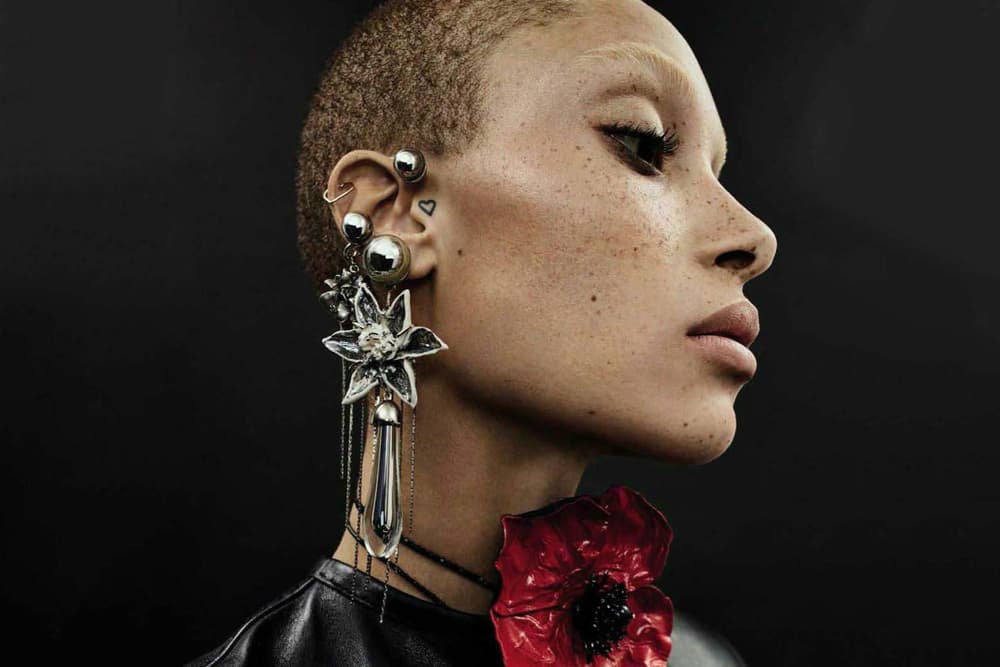 Fashion
Adwoa Aboah Doesn't Think Kim Kardashian Deserves the CFDA Influencer Award
"She is no icon nor an influencer."
Adwoa Aboah Doesn't Think Kim Kardashian Deserves the CFDA Influencer Award
"She is no icon nor an influencer."
Last night, Kim Kardashian took home gold at the 2018 CFDA Fashion Awards by receiving the council's first-ever Influencer Award. While the social media guru had friends and family members including Kendall Jenner and Kourtney Kardashian cheering for her at the star-studded event, not everyone thinks that she lives up to the honor. In particular, model-activist and Gurls Talk co-founder Adwoa Aboah has taken to Instagram to share her honest thoughts about Kim K's CFDA win.
Adwoa left a comment on a photo from Monday evening shared by her friend Winnie Harlow, which is captioned "Against every naysayer you're you and I adore your strength. Love you @kimkardashian Congratulations!" While the Canadian model praised Kim for being "one of the realist and most down to earth people in any industry I've ever been around," Adwoa expressed her disagreement, writing:
"Is this a joke babe… In what world has she inspired women to be themselves? She is no icon nor an influencer and I find it completely crazy that anyone would think she was."
However, Winnie was quick to drop another message defending Kim:
"We've all been up against all kinds in these industries. I may not agree with everything Anyone does but i show love where i feel its due. And a woman being herself against everything is admirable. Ive done dumb things and learned to correct because we're all human. Im still beat up for things and i understand how it feels. I do think she inspires others to be themselves… maybe I just want to see the best in people. there are negatives to everything but… she's a great human being."
Back in 2017, Adwoa was honored Model of the Year at the Fashion Awards, which recognized the runway star's global impact. What are your thoughts on Kim K winning the CFDA Influencer Award? Let us know in the comments section below.
While you're here, check out some of the most stunning red carpet looks from the evening featuring Gigi Hadid, Naomi Campbell and more.
Share this article