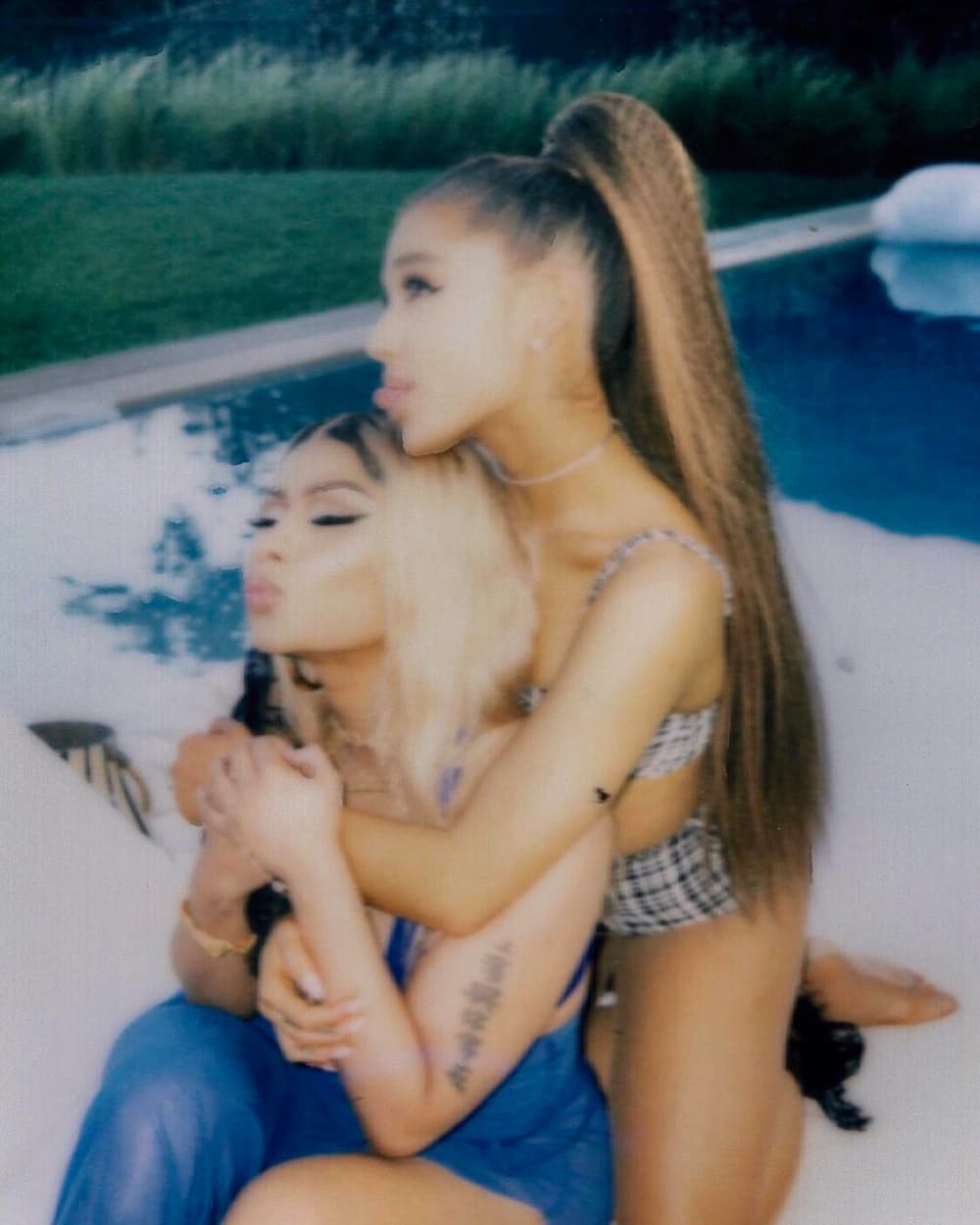 Your First Look at Nicki Minaj & Ariana Grande's "Bed" Music Video
Time to party.
Ahead of the weekend, Nicki Minaj and Ariana Grande have released their latest summer anthem entitled "Bed." The duo, who previously worked together on the steamy track "Side to Side," have joined forces once again for another addictive tune. This new collaboration was first revealed earlier this week when Ariana and Nicki posted images from their music video on social media.
Just hours after unveiling "Bed" on Thursday, the rapper has taken to Instagram to share a sneak peek at the upcoming visual. Set against a bubble-filled pool, the vacation-inspired video sees both stars styled in swimwear and enjoying each other's company, peppered with scenic shots of a gorgeous beach. Have your first look at the clip by watching below and stay tuned for the full video.
As part of Minaj's forthcoming album Queen, "Bed" is now available to listen and download on Apple's iTunes store and on other major streaming platforms. The record is expected to launch come August 10.
While you're at it, take a listen at Ariana Grande and Troye Sivan's recently-dropped song "Dance to This." Did you also hear that the singer is reportedly engaged to her new boyfriend, Pete Davidson?
Share this article