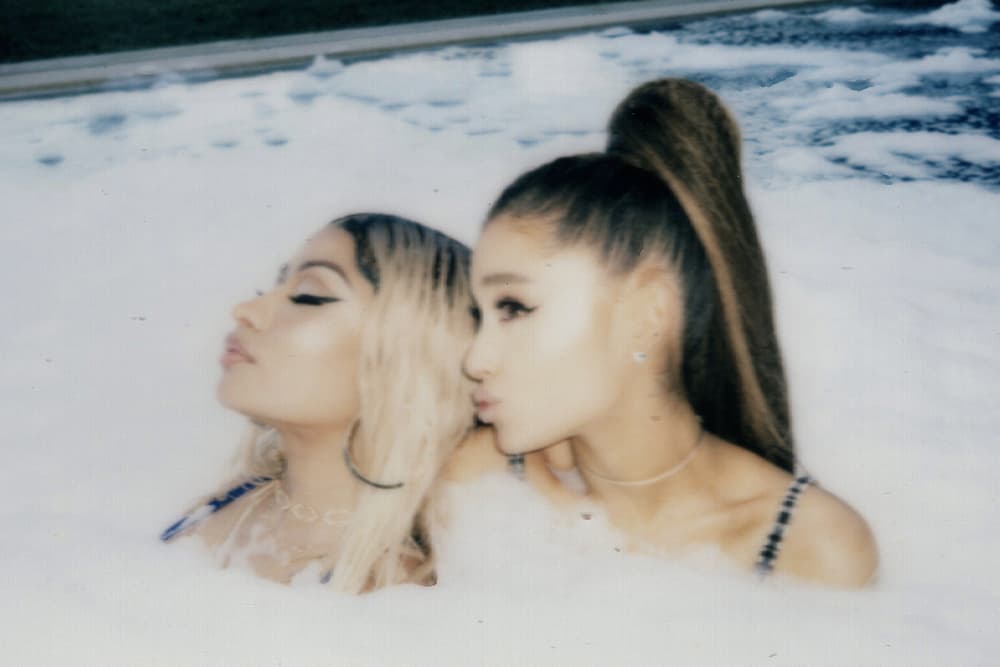 Music
Ariana Grande Just Revealed a New Collaboration With Nicki Minaj
"Bed" is dropping sooner than you think.
Ariana Grande Just Revealed a New Collaboration With Nicki Minaj
"Bed" is dropping sooner than you think.
It's been a big week for Ariana Grande – amidst strong rumors that she's engaged to SNL's Pete Davidson following a whirlwind romance, the artist also confirmed the release date of her collaboration with Nicki Minaj, titled "The Light Is Coming." The track was unveiled as teaser for Grande's upcoming album, Sweetener, and now it looks like Grande is returning the favor by appearing on Minaj's new single, "Bed."
Grande took to Instagram to share a playful pool picture of herself and Minaj, captioned "Bed out Thursday #Queen @nickiminaj i love you forever & ever," in reference to a collaborative song on Minaj's forthcoming album, Queen. Another image, that potentially offers a first-look at the cover art, boasting the same image of the duo in a sudsy pool, can also be seen.
Take a look at the Instagram posts below – "Bed" is slated to release on June 14 and "The Light Is Coming" is expected to drop six days later on June 20. In other music news, Nicki Minaj has confirmed she'll be heading out on tour with Future this fall.
Share this article