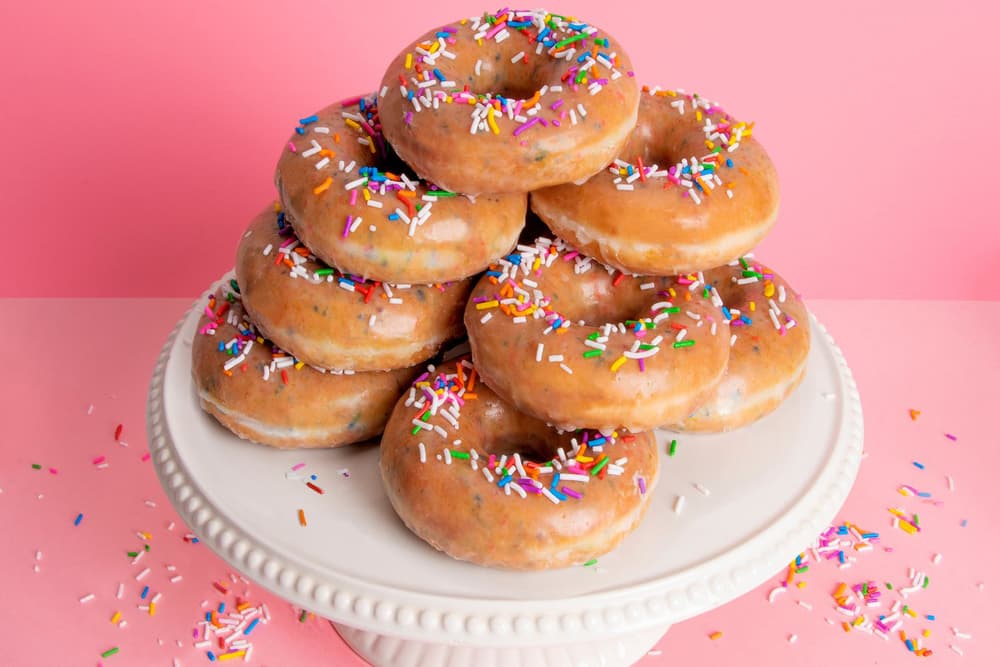 Food
Here's How to Get Your Hands on a Dozen Krispy Kreme Donuts for Just $1 USD
In honor of the company's 81st birthday.
Here's How to Get Your Hands on a Dozen Krispy Kreme Donuts for Just $1 USD
In honor of the company's 81st birthday.
When it comes to donuts, usually only a few names spring to mind instantly and one of those is Krispy Kreme. The purveyor of sweet treats has long been tempting us with its Original Glazed and limited-edition flavors as well as its coffee and tasty shakes – in fact, so long that it's celebrating its 81st birthday this year.
In honor of this landmark occasion, Krispy Kreme is offering customers the chance to pick up a dozen donuts for just $1 USD with every purchase of a dozen Original Glazed donuts at full price – so you can treat your friends, family or colleagues for less. Alongside this, Krispy Kreme has unveiled an exclusive donut made especially to celebrate its birthday dubbed the Glazed Confetti, which is reminiscent of childhood parties and of course, birthday cake. It features a vanilla birthday cake-flavored base that's topped with that signature glaze and colorful sprinkles.
The $1 USD dozen deal will be available at participating Krispy Kreme locations for one day only on July 27, but you can grab a Glazed Confetti donut between July 27 – August 2 if you're lucky enough. For those who just love the scent of those freshly-baked goodies, check out these Krispy Kreme candles.