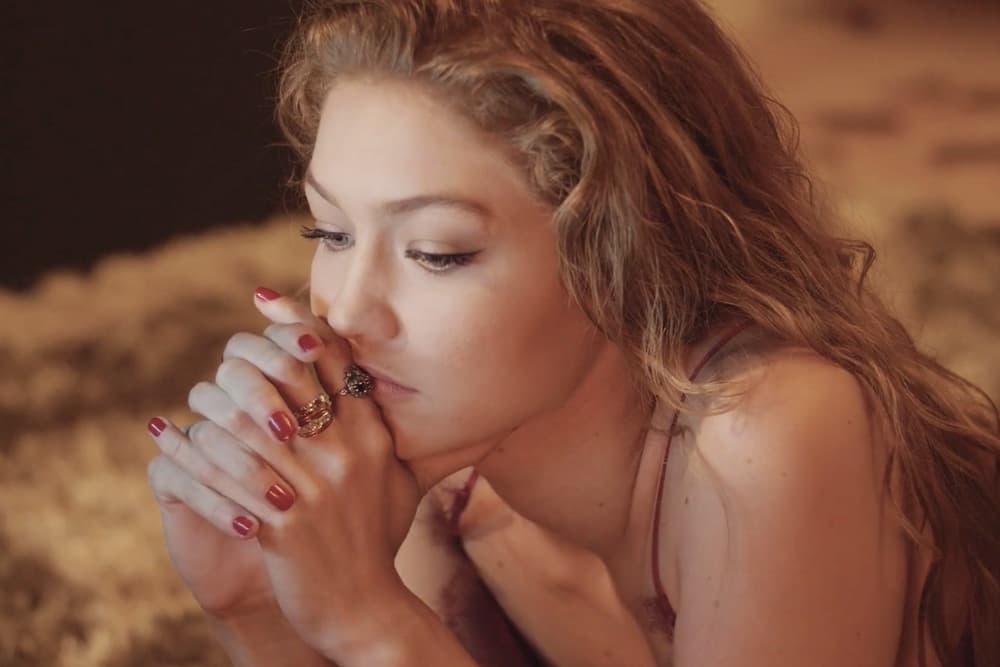 Fashion
Gigi Hadid and Alexander Wang star in Pirelli's 2019 Calendar
Take a look behind-the-scenes.
Gigi Hadid and Alexander Wang star in Pirelli's 2019 Calendar
Take a look behind-the-scenes.
2018's iconic Pirelli calendar was a fantastical reimagining of Alice in Wonderland and for 2019, it seems the dark, fantasy-inspired theme is continuing. This time however, instead of reinterpreting a classic, acclaimed Scottish photographer Albert Watson focuses on the fictional stories of his four key characters, played by Gigi Hadid, Misty Copeland, Julia Garner and Laetitia Casta.
According to Vogue, Hadid's character is that of a woman who has it all except genuine happiness; she's pictured in a fancy New York City apartment alongside her confidant, Alexander Wang. Copeland fitting plays a dancer who moonlights as a stripper whilst Garner is portrayed as a photographer whose only subjects are plants and Casta is a painter who lives in a downtown loft with her dancer boyfriend. The shoot was executed over 10 days on location in Miami and New York – take a behind-the-scenes look at the process below and stay tuned for the full images when they're unveiled.
In related news, have you seen Gigi Hadid in Fendi's latest campaign?
Share this article