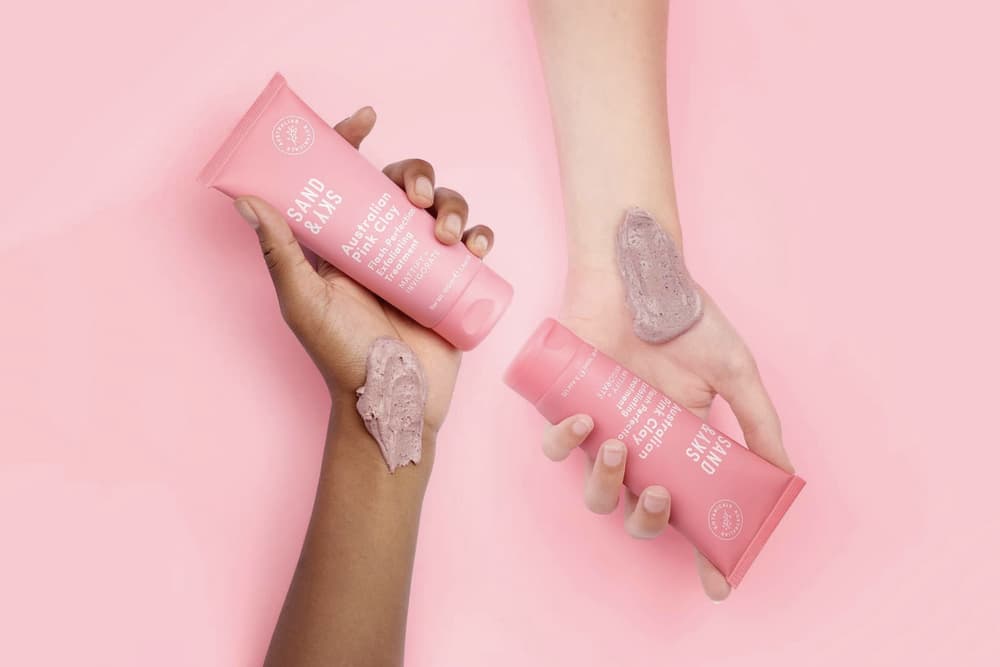 Beauty
This Pink Clay Exfoliating Treatment Is for Those Who Don't Have Time to Mask
Our "Editor's Pick" this week is all about speedy skincare.
This Pink Clay Exfoliating Treatment Is for Those Who Don't Have Time to Mask
Our "Editor's Pick" this week is all about speedy skincare.
Busy schedules shouldn't mean you neglect your skincare regime, however no matter how hard I try to set some time aside for an ultra-pampering face mask, there are still days when I just don't have enough time for it. I couldn't help but feel dejected for letting my lifestyle act as reasoning for tired, dull skin – that is until I came across Sand & Sky's Flash Perfection Exfoliating Treatment.
I'd already used the brand's Porefining Face Mask and was a fan, but this exfoliating treatment has revolutionized my skincare regime. It only needs around 5 minutes to work its magic and can be used in-shower so there's really no excuse. I've only been using it for around two weeks and already my skin has a noticeable, rejuvenated glow – read on to find out why I'm so obsessed.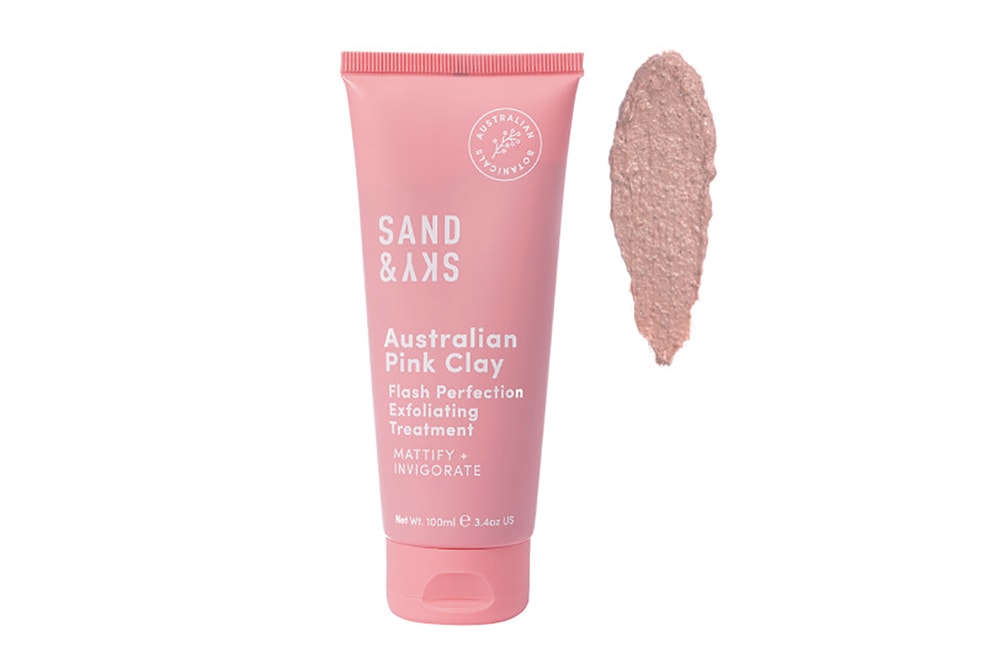 WHAT IS IT: Sand & Sky Flash Perfection Exfoliating Treatment
WHY IT'S WORTH THE HYPE: Australian Pink Clay products seem to be everywhere right now – and not just because their millennial pink tones make them super-Instagrammable. The clay actually aids in removing toxins, pollution and impurities from the skin, hence why your face looks baby-fresh after using this. If you have oily skin, it helps block out any extra shine and regulates oil production, too. It's also packed with macadamia and bamboo, which get rid of dead skin cells when you gently exfoliate using this and ingredients like rosehip and grapeseed and olive oils help give you that goddess-like radiance you deserve.
I personally try and use this treatment three times a week, and since it only needs to stay on for five minutes, I've managed to seamlessly integrate it into my routine. My face no longer looks worn-out, and it's all thanks to Sand & Sky. Oh, and as an added bonus, it's totally vegan and cruelty-free too. Win, win.
WHERE YOU CAN FIND IT: You can grab a 100ml tube for $43 USD at sandandsky.com.
Share this article