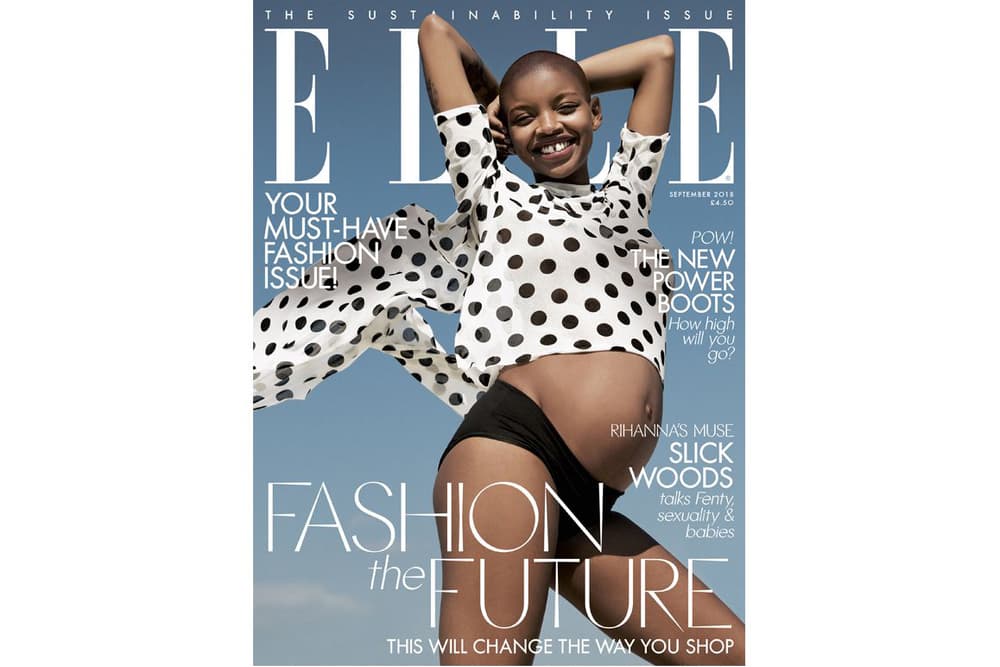 1 of 5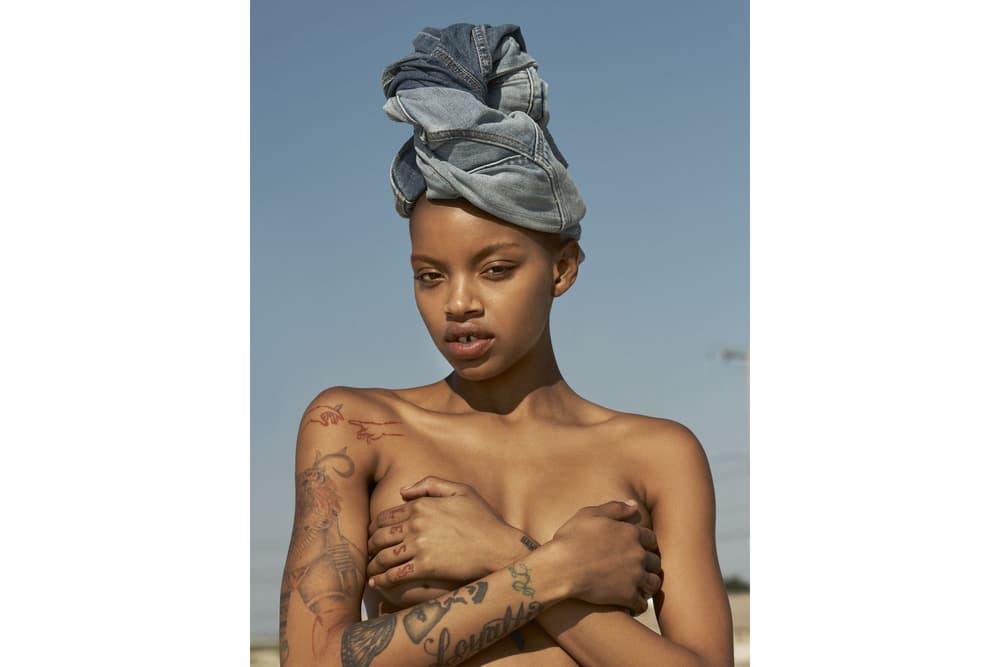 2 of 5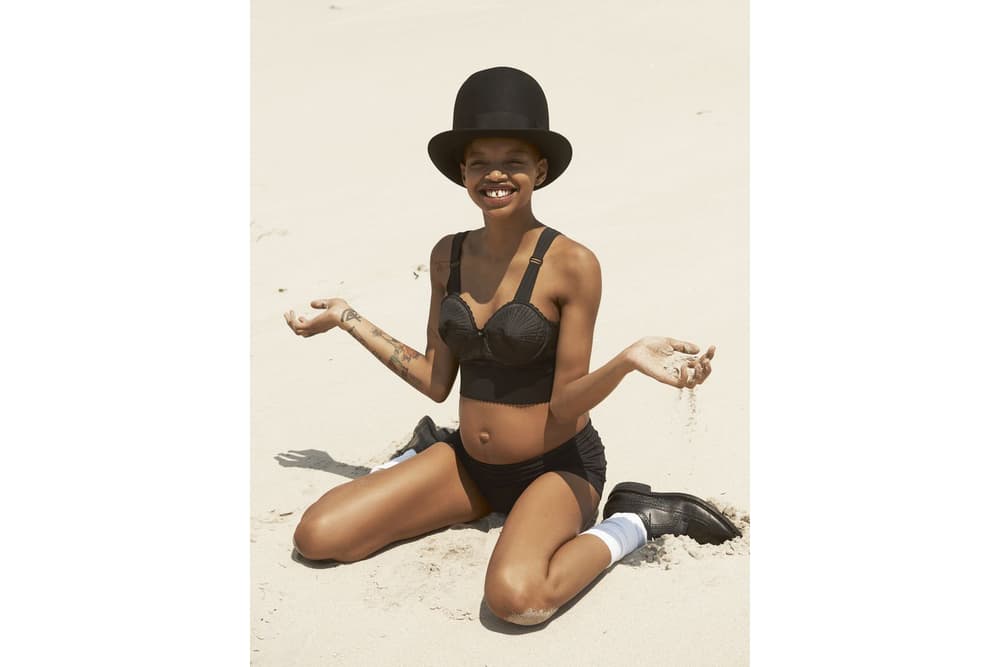 3 of 5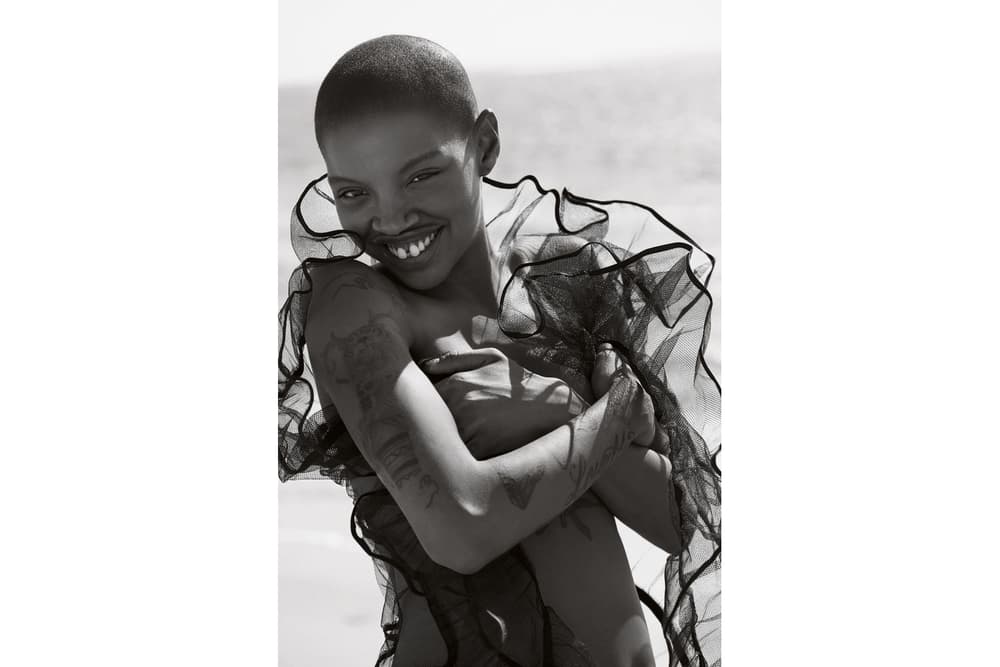 4 of 5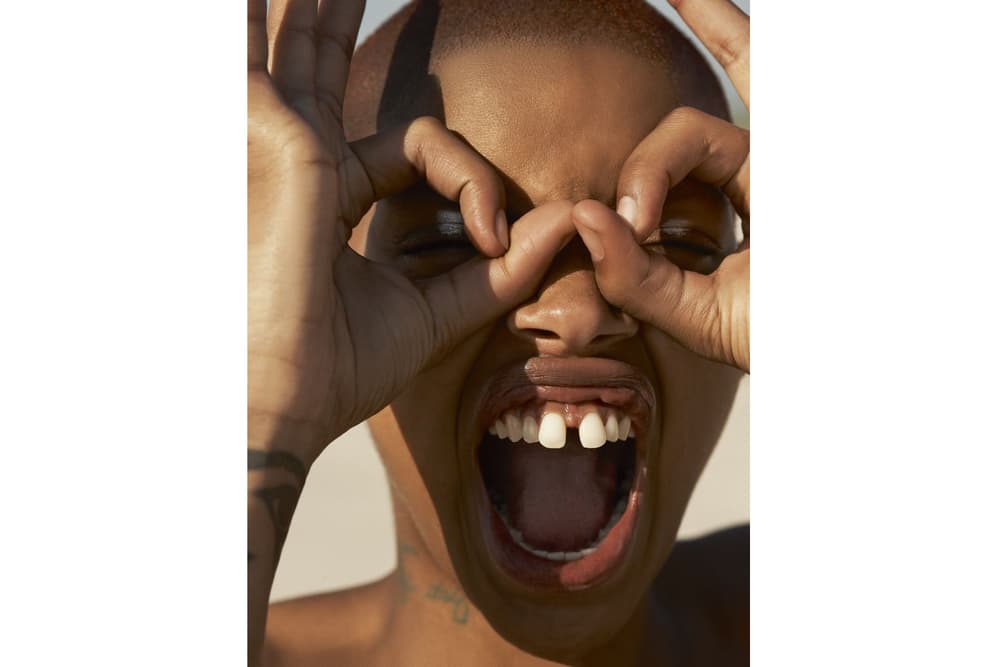 5 of 5
Fashion
Slick Woods Stuns With Her Baby Bump on the Cover of 'Elle' UK's September Issue
She reveals her baby's gender and name, too.
Slick Woods Stuns With Her Baby Bump on the Cover of 'Elle' UK's September Issue
She reveals her baby's gender and name, too.
Model and Rihanna's muse Slick Woods revealed last month that she was pregnant with her first child with fellow model Adonis Bosso and now we get another look at her growing baby bump – but this time it's on the cover of Elle. Woods graces the front of the British version of the magazine for its renowned September issue, which is accompanied by an interview where she discusses her turbulent childhood, her friendship with Rihanna and of course, her journey toward parenthood.
Woods also reveals the gender of her baby – a boy – and his name, which will be Saphir, in honor of September's (the month of her expected due-date) birthstone. She also shares that Erykah Badu, who is a practising doula will guide her through childbirth, saying "'She's a mommy role model. A mother I look up to, who kills her shit and is a boss-ass bitch."
Alongside this, Woods opens up about becoming a mother at 21 years old and the joys that will come with raising a child, stating:
"At 14, 15, I never expected to ever be giving any type of life; to be this happy with having a child. From not having family to being able to create your own. Things you lacked, things you missed out on, trauma – you can erase that by creating new life. All those things you didn't get, all those hugs and kisses. I can retract those things with my son's life. In giving him that childhood, it heals you as well. In hugging your son, it's giving a piece of that back to you, too. I need him as much as he needs me."
Take a look at the stunning cover and editorial spread above and check out the full interview over at Elle.com. Don't forget to check out Slick Wood's Fenty Beauty tutorial, too.
Share this article