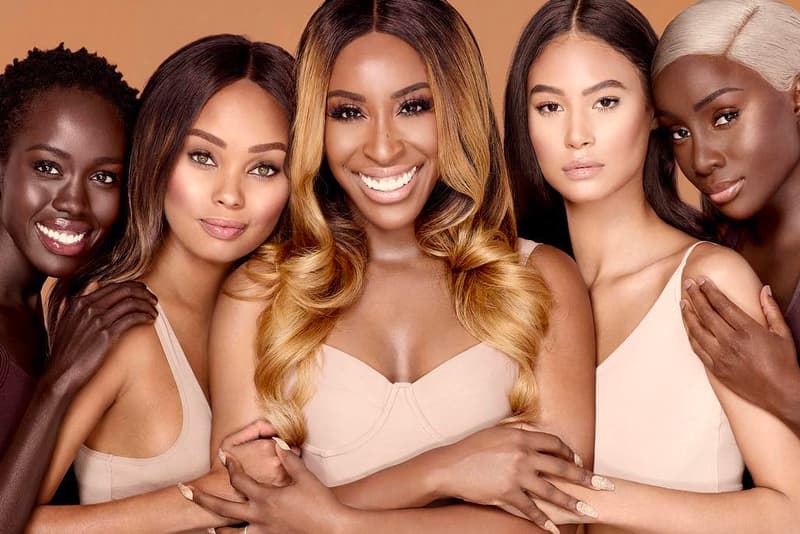 Beauty
Jackie Aina on Her Too Faced Partnership and the Importance of Inclusivity in Makeup
The beauty YouTuber has recently helped expand the Born This Way Foundation range.
Jackie Aina on Her Too Faced Partnership and the Importance of Inclusivity in Makeup
The beauty YouTuber has recently helped expand the Born This Way Foundation range.
It's not a secret that the beauty industry has been guilty of falling short on diversity, but to consumers' delight, brands like Too Faced are now beginning to address the issue seriously by introducing more inclusive shade ranges in their product offering. Tapping none other than YouTube royalty Jackie Aina, the beauty brand has recently expanded its cult-favorite Born This Way Foundation collection with 11 new shades ($39 USD each), catering to a spectrum of different skin tones.
Working alongside Too Faced co-founder Jerrod Blandino, who developed two new foundation shades for this launch, Jackie took advice from makeup-obsessed friends and followers alike to create nine hues that perfectly filled the gaps in the range. Paying close attention to the undertones of the foundation shades, the duo has worked together to increase the number of color options to 35, allowing everyone to find their true perfect match. Additionally, the partnership includes the release of two new setting powders ($32 USD each), as well as 20 full-coverage concealers ($29 USD each) that would pair well with the Born This Way foundation.
We've spoken to Jackie about the collaborative efforts between her and Too Faced in bringing these new products to live. Read on to learn more about the exciting makeup launch, which is now available to shop on toofaced.com.
Tell us about the process behind creating these new foundation shades. How did you decide on the hues that are now being added to the collection?
The easiest way to identify the missing shades was by looking at the entire collection and identifying where the gaps were. What I noticed was that many of the shades on the deeper dark spectrum ran a bit cool or pink. It ultimately become my goal to add more golden and warm shades to the collection. After that I watched tons of reviews to see what people who were wearing the foundation thought about their shade and if they felt there could have been a better match. My friends also gave me tons of input on the what they felt they needed and that helped tremendously.
As a woman of color, what are some makeup struggles that you've gone through over the years? How did you apply your own experience to develop the new shades?
Five to 10 years ago, my biggest struggle was finding foundations that were dark enough. If they were dark enough they would be red or orange. I always knew how to make them work, but I hated that I even had to do that. Also, drugstores options for oily or combination skin types were close to nonexistent. With this launch I really put a ton of importance on varying undertones amongst the deeper dark shades. A lot of brands fall into the habit of making my shade the darkest shade in their line (I don't even have a summer shade!) which also means leaving anyone darker than me with nothing to work with.
And as one of the biggest YouTubers in the beauty-sphere, would you say that the conversations you have with your subscribers allowed you to really perfect these new colors?
I would say it was crucial. I couldn't have done this without their feedback and their help. I talked to them about what they liked in foundations, and of course disliked. It really allowed me to hone in on what the collection may have been lacking so that I could create a shade for them in the line.
---
Share this article