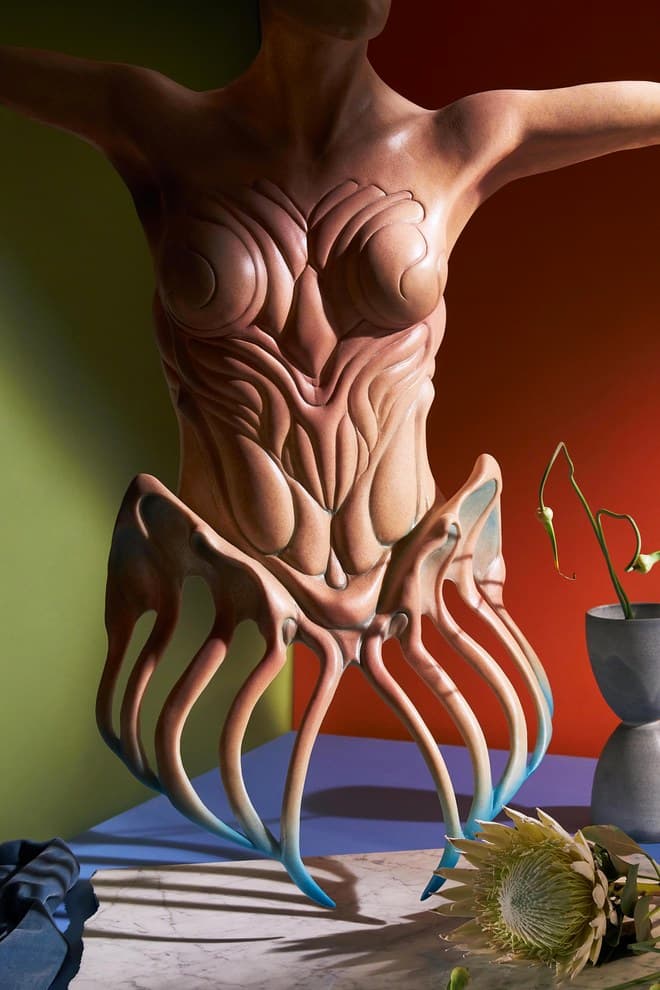 1 of 2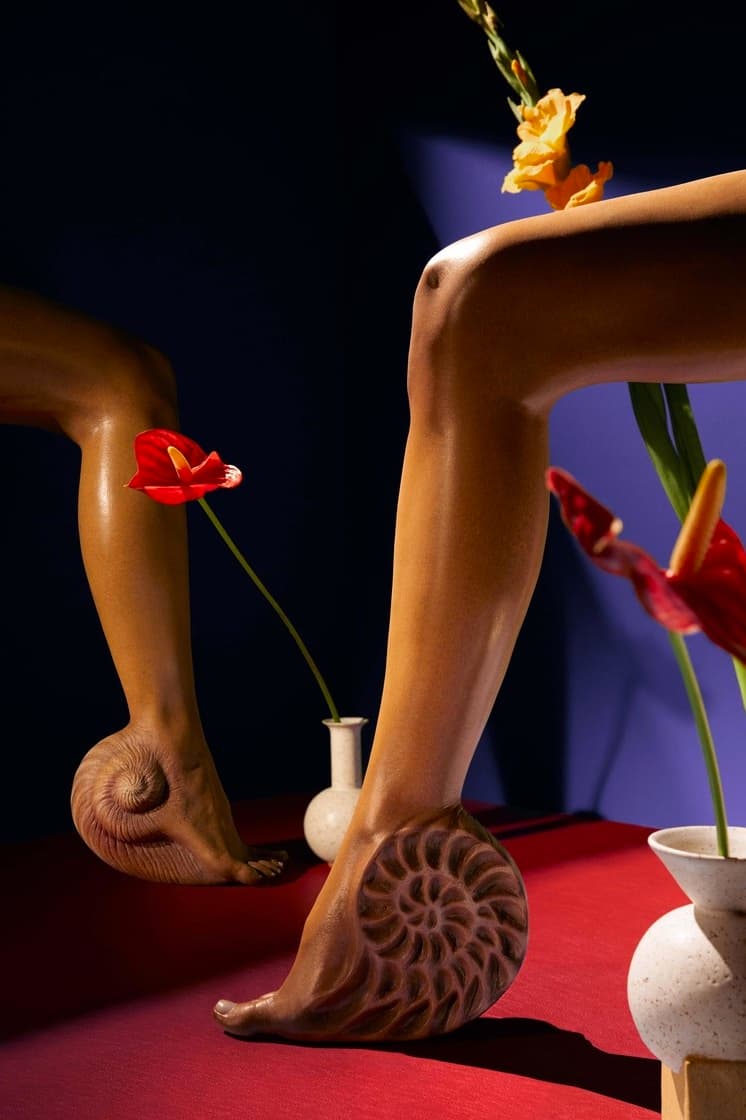 2 of 2
Culture
Kim Kardashian, Chrissy Teigen and More Join Art Experiment 'A. Human'
"A. Human is about the freedom to explore this world and live in this world in any way you choose."
Kim Kardashian, Chrissy Teigen and More Join Art Experiment 'A. Human'
"A. Human is about the freedom to explore this world and live in this world in any way you choose."
Celebrities all over Instagram are currently promoting Simon Huck's upcoming art experiment A. Human, which is a monthlong exhibition that centres around futuristic body modifications. "A. Human is about the freedom to explore this world and live in this world in any way you choose," Huck said in an interview, adding that the idea behind it was to not root the modification in existing insecurities or discomforts.
Opening on September 5, the installation is all about creating a futuristic world where, "fashion is more than the clothes you wear, it's also the choices you make about your body and how you present yourself." The exhibition features everything from conch-like heel implants, to crystal neck implants and more, and celebrities like Kim Kardashian and Chrissy Teigen have already sported pieces from the exhibition on their social media, joining the experience. Peep their pieces below and be prepared to get freaked out.
Get a peek at the new experience in the gallery above, and stay tuned to see more from the A. Human world when the exhibition opens on September 5. Get your tickets for $40 USD here.
A. Human
48 Mercer Street
New York, NY 10013
Share this article