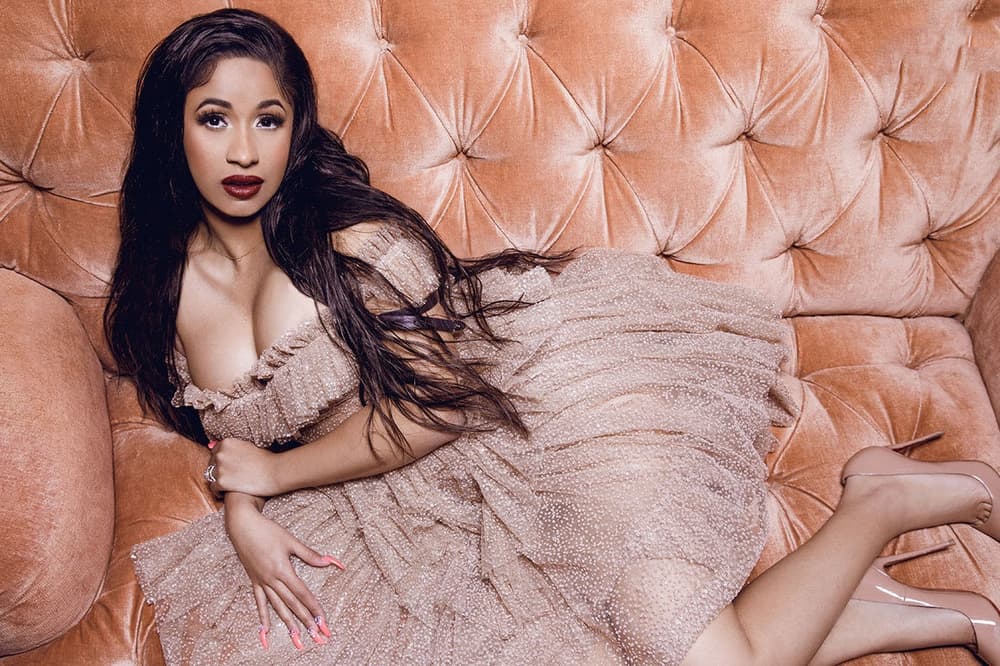 We're All the Way Here for Cardi B & Selena Gomez's Secret Project
As teased on Instagram.
Selena Gomez and Cardi B took to Instagram recently to tease an upcoming collaboration. Though the two didn't shed any in-depth details, both artists shared a behind-the-scenes look at the mysterious collab.
Cardi posted a photo with four director chairs from the set including one for Selena, DJ Snake, singer Ozuna, herself and even her daughter Kulture. The caption read: "Soon come ;) ON SET !"
Social media was set ablaze when Selena posted her own gallery images via Instagram. In one image, she posed with DJ Snake, while in another she stood alongside Cardi B in a matching red outfit. She captioned this image: "Today was so fun." Cardi's last post about the collab featured her sharing that she just finished filming a video alongside Gomez, DJ Snake and Ozina.
With Cardi's quick-paced trajectory following the release of her debut album, Invasion of Privacy, we predict the release will highlight her energetic lyrical prowess. Perhaps the project teased as a video will be a luxurious visual similar to some of the rapper's most recent music videos like that for "I Like It."
Stay tuned here as more updates emerge on the special partnership between Cardi B and Selena Gomez.
While you're here, take a look at the second Selena Gomez x Coach campaign.
Share this article