Anna Wintour Is Set to Remain at 'Vogue' & Condé Nast "Indefinitely"
The publishing giant addresses the rumors.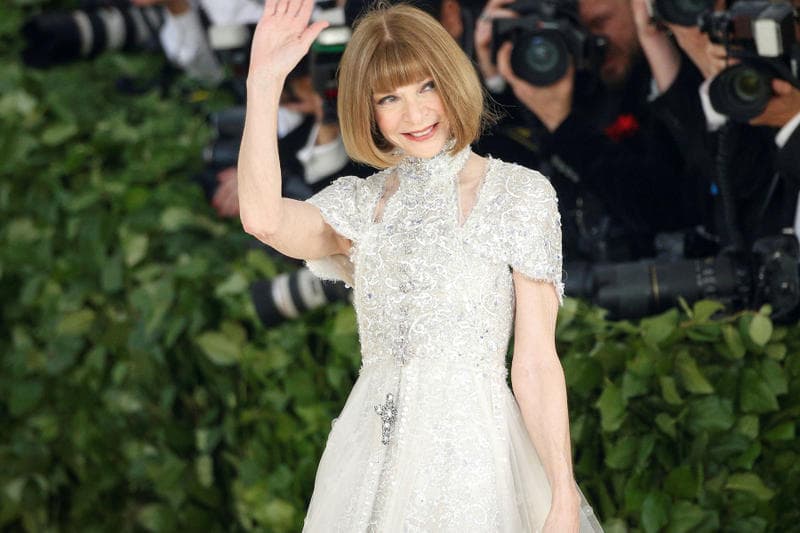 Following the unveiling of Vogue's renowned September 2018 issue, which boasts Beyoncé on the cover – a feature over which the artist reportedly had "unprecedented control" – talk turned to the subject that this issue would be Anna Wintour's last.
Rumors have been rife over the past few years, even more so recently, that the legendary Editor-in-Chief would soon be stepping down from her 30-year reign at the title. However, they became even stronger with the reveal of this year's September issue, with many believing that a Beyoncé cover would act as the perfect swansong for Wintour's legacy at Vogue. Silencing those rumors, Condé Nast Chief Executive Bob Sauerberg has spoken out on the company's Twitter, stating that "Anna Wintour is an incredibly talented and creative leader whose influence is beyond measure. She is integral to the future of our company's transformation and has agreed to work with me indefinitely in her role as @voguemagazine editor-in-chief and artistic director of Conde Nast."
Although Wintour hasn't directly addressed the claims, we can take the statement as assurance that the September issue is unlikely to be the superstar editor's last. In related news, have you seen Vogue's collaborative Nike's Air Jordan "AWOK" sneakers?
Statement from Bob Sauerberg, CEO, Condé Nast: "Anna Wintour is an incredibly talented and creative leader whose influence is beyond measure. She is integral to the future of our company's transformation and has agreed to work with me indefinitely…" 1/2

— Condé Nast (@CondeNast) July 31, 2018