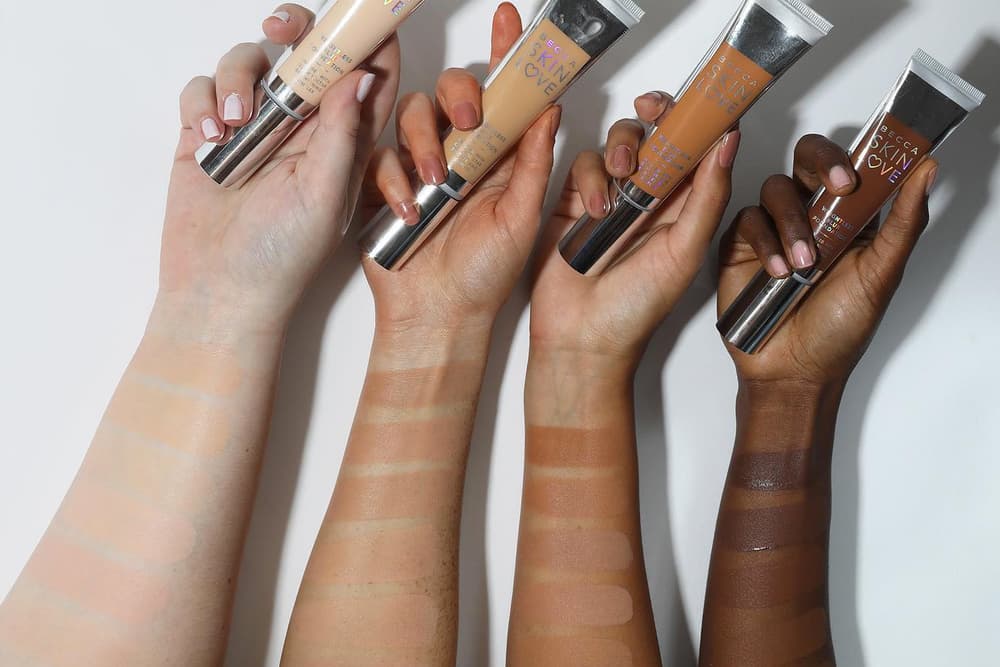 Beauty
BECCA Finally Responds to Backlash from Its Skin Love Campaign's Photoshop Controversy
"So did BECCA Cosmetics really refuse to hire black women for these swatches?"
BECCA Finally Responds to Backlash from Its Skin Love Campaign's Photoshop Controversy
"So did BECCA Cosmetics really refuse to hire black women for these swatches?"
In July, BECCA launched its Skin Love line, the cosmetic brand's first-ever natural beauty line. Despite the offering's covetable release of must-have skincare and makeup additions, the products themselves were eclipsed by the debut's highly controversial campaign. Showing an image (which has since been deleted from BECCA's Instagram account) of four hands holding four different shades of its Weightless Blur Foundation in varying tones from light to dark, social media users were quick to point out that the coloration of the hands look oddly unnatural. Perhaps one of the most damning tweets is one in which user @xfarahalyx writes: "so did becca cosmetics really refuse to hire black women for these swatches? they just edited a white hand darker? look at the two darker hand's palms."
After remaining deafeningly quiet following the campaign's backlash, BECCA finally responded to the accusations on Friday. Taking to Instagram to offer a statement, the brand accompanied a brand new photo with the following caption:
"Thanks to everyone who shared feedback on our recent arm swatch image, we hear you and want you to know that we remain committed to continually representing our inclusive BECCA Beauties. Some insights:
Truth: The image featured four models of different ethnicities.
Truth: We acknowledge the way we adjusted the image missed the mark and are deeply sorry for this oversight.
Truth: BECCA is committed to showcasing the lightest to the deepest skin tones and hiring inclusive models for our campaigns.
To demonstrate this commitment, we've re-shot with real girls from the BECCA office."
Although it remains to be seen whether critics will accept the beauty brand's quasi-apology, one thing is certain: cosmetic labels need to continue to step it up when it comes to diversity and representation. For the time being, we can only hope that the company's peers within the industry will take this as a clear warning sign to not make the same mistake. You can see BECCA's original statement in the post below.
---
Share this article