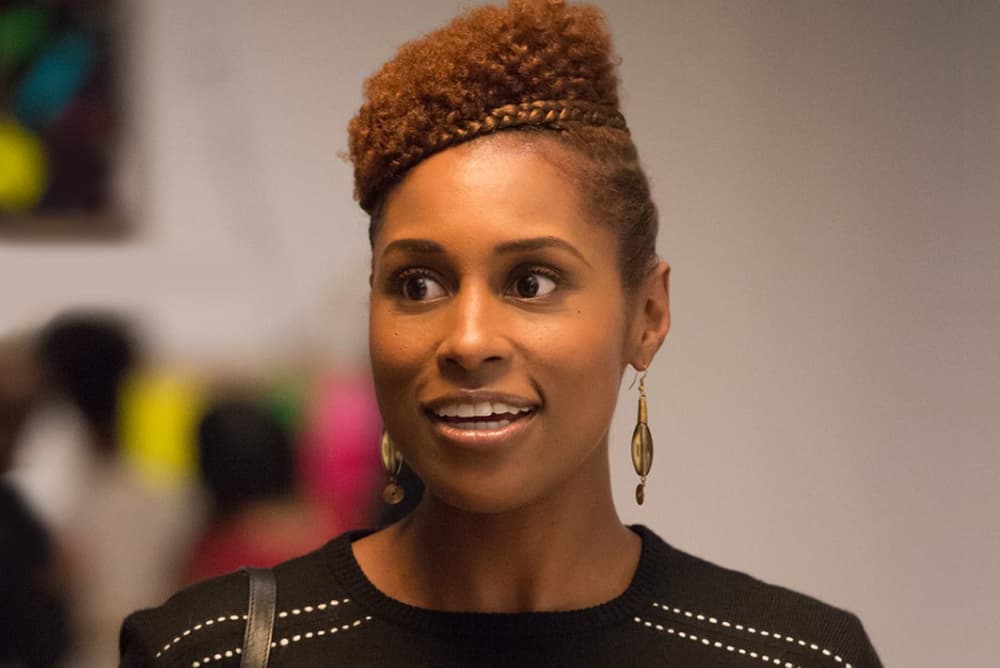 The Top 5 Things We Expect to Happen During 'Insecure' Season 3
Are you ready?
WARNING: The below is considered spoilers for Insecure Season 2. DO NOT READ ON if you do not want to know episode plot lines.
Whoever says they aren't watching HBO's Insecure is straight up missing out on one of the funniest, relatable comedies on television. Helmed and brought to life by writer-director-producer Issa Rae, the scripted primetime show is loosely based on the web series, The Misadventures of Awkward Black Girl, one of Rae's many projects. The show's arc relies on Issa's hot mess of a life and her dating woes alongside her core group of friends who are also dealing with adversity.
Now on its third season, Issa who plays the lead role is finding herself in a strange place. In Season 1 she was introduced as a character dating her lackluster boyfriend, Lawrence (Jay Ellis). But now she finds herself living with Daniel (Y'lan Noel). In Season 2 they had what many would call a "situationship." Season two also ended with closure — Issa and Lawrence's relationship ended, and it ended for good. Other characters in the series include: Issa's best friend Molly (Yvonne Orji), one of her friends Tiffany (Amanda Seales) and another friend Kelli (Natasha Rothwell.)
Now that you're just about caught up with a few significant plots, we'd like to take a deep dive. Below you'll find the top five things we can expect to happen this season. Insecure Season 3 premieres Sunday, August 12 at 10 p.m. EST.
Fashion
Costume designer Ayanna Kimani typically has each character styled to the umpteenth degree. In the first two seasons, she has dressed Rae in black designers like Omondi and Kashmir.VIII to name a few, while she's dressed Molly in ultra-clean office fits by Opening Ceremony and even tailored suits. For this forthcoming season, we predict that Kimani will highlight more black designers for Issa and chic pieces for Molly and Tiffany. Kelli's character usually dons stunning pieces as well, therefore we're looking forward to seeing more stellar picks for the entire cast.
Lawrence
You may remember the end of last season when the former couple got into it numerous times. Yes, Jay Ellis who plays this character is great to look at, but it's evident that this storyline was bound to end. At HBO's Insecure Fest recently in Los Angeles, Rae shared that sticking true to real life was beneficial here, which means that she's moving towards Daniel and away from Lawrence. This comes as no surprise since the split seemed like the best thing for the two who were at two different places in their busy lives. For all the hopeless romantics out there, we predict that Issa and Lawerence will find their way back to one another.
Molly
Playing the best friend in a scripted series is no small feat. Yvonne Orji handles her role Molly with finesse and grace. As one of the most relatable characters on the show, her storyline adds an air of realism to the series. Last season, Molly found herself between a rock and a hard place. She had a passionate fling going with an old friend Dro who happened to be married. He shared his wife was fine with their arrangement since their marriage was open. It was clear Molly was catching feelings from the jump. We hope that this season she begins weening herself off of this "situationship" since it appeared to be emotionally draining for her.
Daniel
To be completely honest, Issa moving in with Daniel was an odd twist at the end of last season. Despite the weird factor, it says something if Issa felt comfortable enough to do this. The two experienced their fair share of cringy, yet couple-ish moments. What became clear at the end of last season was the fact that Issa definitely still had feelings for Daniel despite what many may have thought. For Season 3, we wouldn't be surprised if Daniel and Issa continue their fling with no interruptions since the two have somewhat shacked up.
Issa
During Season 2, Issa claimed she was entering a phase where she was looking to feel sexually liberated, which didn't go well. But for the latest episodes, it seems a bit attainable since she's no longer in her old apartment which her and Lawrence once shared. That apartment was a permanent reminder of the relationship the two attempted to fix and mend to no avail. We hope that now that Issa doesn't have much baggage she's holding onto, that she actually explores what it means to have more than one sex partner. But the past might just repeat itself over and over — she might just fall down a rabbit hole and become into Daniel or even Lawrence all over again.
---
Share this article