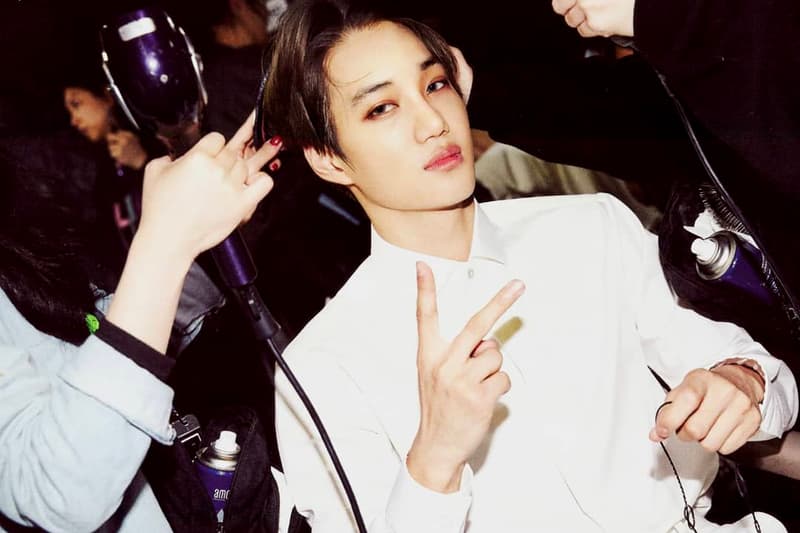 Is Rihanna's Fenty Beauty Looking to Collaborate With EXO's Kai?
"Check your DMs."
If there's a super fan base comparable to the Rihanna Navy, it's that of a K-pop megastar, like Kai from the hugely popular boy group EXO. Earlier this week, the 24-year-old singer suddenly became trending on Twitter after fans have taken to the social media platform begging Fenty Beauty to work with the Korean idol. A long thread of tweets labelled with the hashtag #FENTYxKAI sees passionate supporters of the EXO member explaining why he would be a great model for Rihanna's cult-followed beauty brand.
"Those lips, the golden skin, he's a fit," a fan writes. Others have exercised their creativity, putting together collages of what an imaginary Kai x Fenty Beauty campaign would look like.
In response, the team at Fenty Beauty tweeted on Friday (August 24) that it'll be approaching Kai via direct messages: "Okay we see y'all… We're sending a DM." The brand has since left a comment on one of the artist's Instagram photos, prompting him to check his inbox.
Only time will tell whether the collaboration will come into fruition. In the meantime, check out the latest releases from Fenty Beauty including the mini-sized Mattemoiselle lipsticks and the Clara Lionel Foundation-edition Killawatt highlighter.
Okay we see y'all… We're sending a DM ? #FENTYXKAI

— Fenty Beauty (@fentybeauty) August 24, 2018
YYASSSS #FENTYxKAI #EXO_COMINGSOON pic.twitter.com/6kYCOqO7xi

— ? bobohu ? (@baekxsbby) August 25, 2018
Legend after legend. #FENTYXKAI @weareoneEXO #EXO pic.twitter.com/cJ9STUjYAR

— ketzsoolog 겥 ? (@_AERiGiRL) August 25, 2018
I made something ? #FENTYXKAI pic.twitter.com/u4tRwq4ByE

— ????? (@igotayeol) August 24, 2018
Share this article