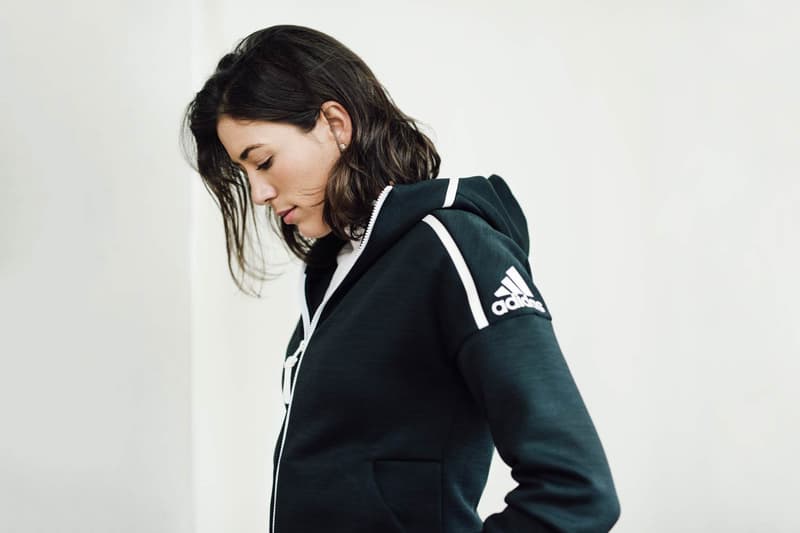 For Garbiñe Muguruza, Tennis Is Everything
In a new interview, she opens up to adidas Athletics.
For Garbiñe Muguruza, Tennis Is Everything
In a new interview, she opens up to adidas Athletics.
For Garbiñe Muguruza, tennis is more than an on-court sport.  The Spanish player, who is currently ranked No.7 in singles by the Women's Tennis Association, holds six singles titles, including two majors at the 2016 French Open and the 2017 Wimbledon Championships. In a new interview during an adidas Athletics Fall/Winter 2018 campaign shoot, she proves her devotion to it with new perspective. From her background and start, to the brevity in an athlete's sports career, she approaches it with a casual honesty that is wholly her.
She shared her rigorous training schedule, the "shadow part" behind the sport and her dreams beyond tennis while wearing the adidas Z.N.E. Hoodie Fast Release.
Read our interview below. The adidas Z.N.E. Hoodie Fast Release releases online on 23 August with a global launch on August 30. Get #zne, #ripready.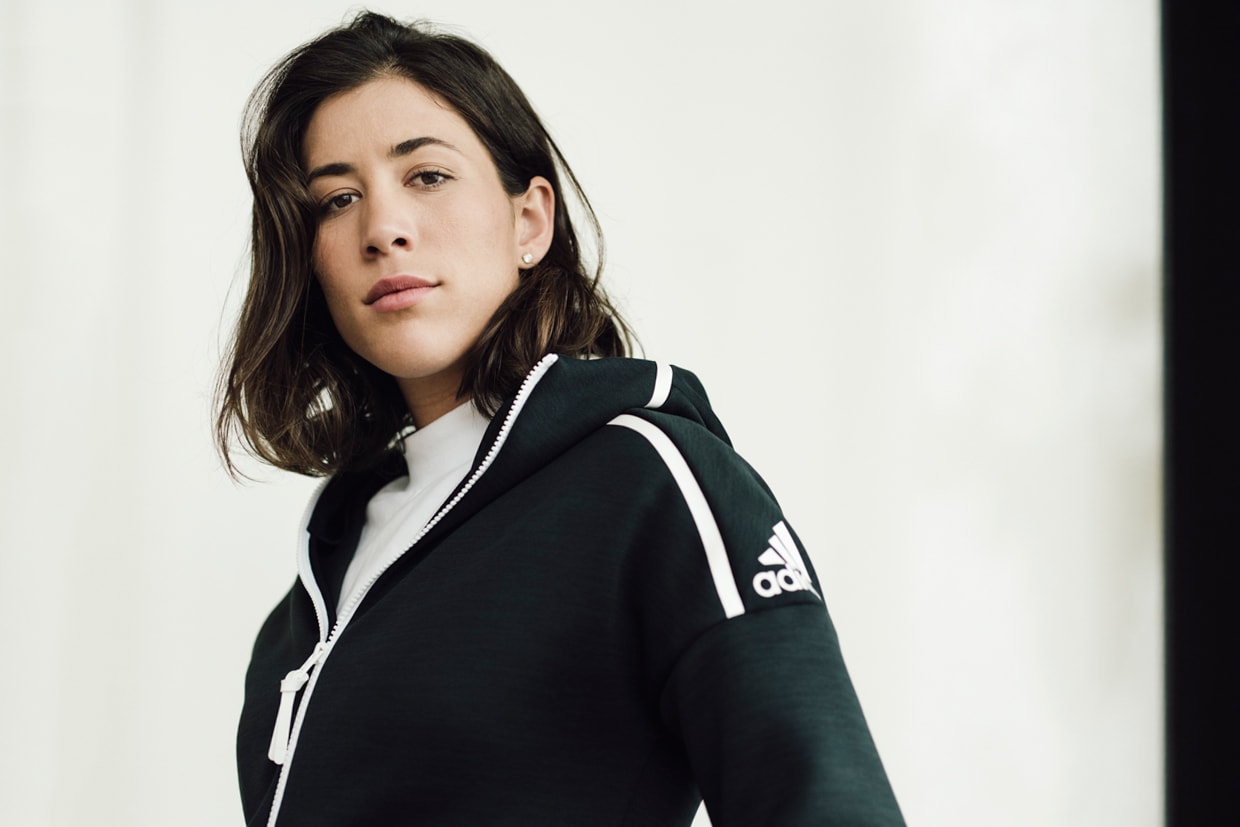 Where does the love for sports come from in your life?
Well, my parents were not athletes so it was just a coincidence. They joined a country club and my two older brothers started playing tennis for fun and liked it. They wanted to take it a bit more seriously so they tried to train and become professional. When I was born, I started as well.
Take us through an ordinary day in your life?
I wake up around 8 and love to have a very strong breakfast, because morning is my more productive part of the day. I will work out for an hour and a half, go to the tennis court right away for around 2 hours, have lunch and go back to the gym for another hour and a half. My favorite part of the day is with my massage therapist and then I'll just rest.
You have said in the past that going on the court and playing is the easy part. It's everything that comes before that is the true challenge. Can you talk more about all the work you put in that people don't see?
It is very easy to go out there and compete. The part that people don't see is all the hours we put in work, the "shadow part" is what I call it – the loneliness, the demanding parts of going to the court every day. Nobody is watching you. You have to do the best you can and then shine on the big stage.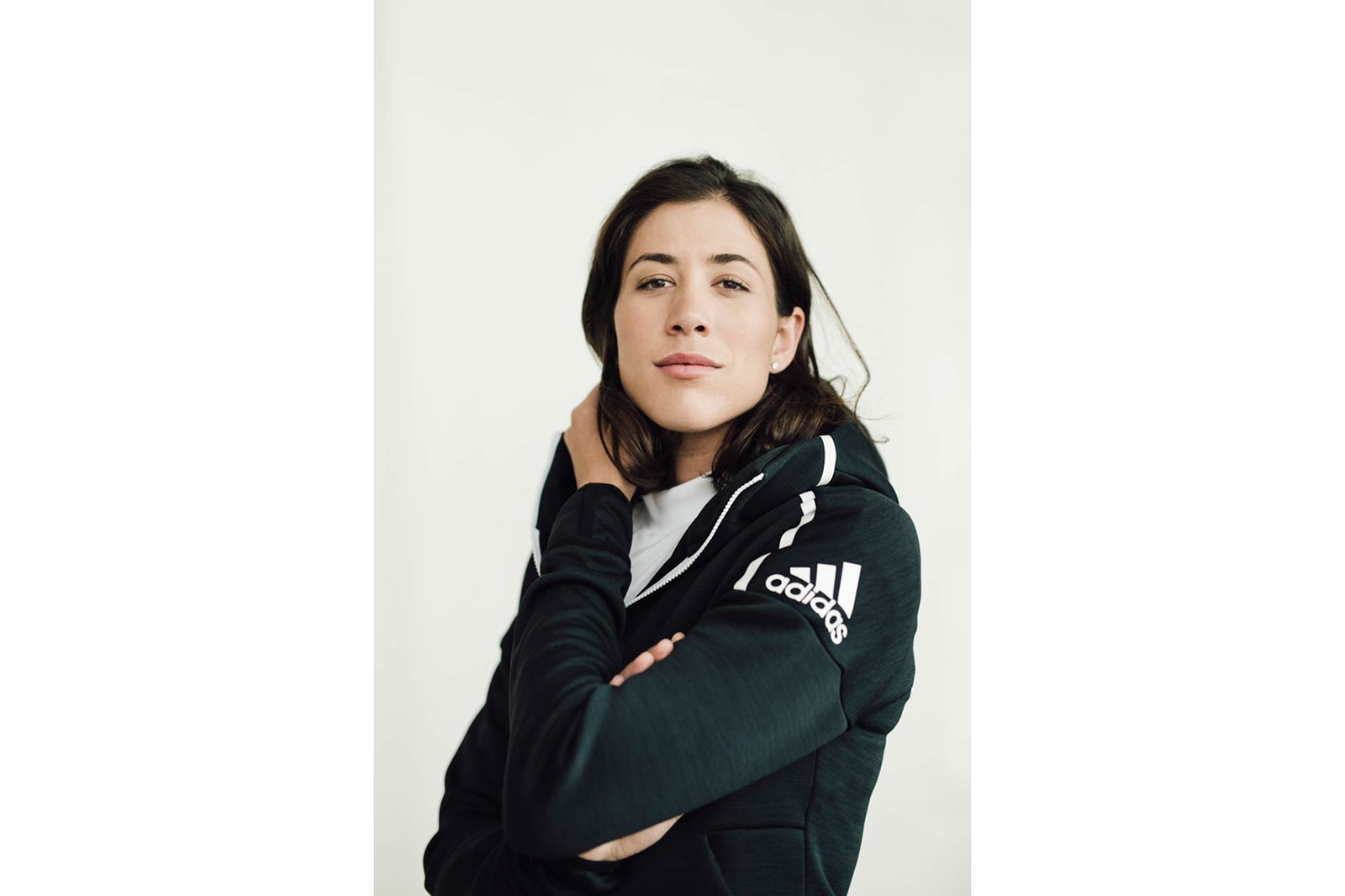 How do you find a balance between being an athlete and your life off the court? What keeps you grounded?
It's pretty much the same. Everything is connected, so once I go out on the court or my training day I try to also live like a professional athlete. I will do whatever it takes to be healthier, be more competitive, be better than my opponents so I don't really change when I'm outside.
As a top athlete, you probably had had to make a lot of sacrifices in your life. Can you talk about some of the sacrifices you've had to make?
One of the things is that from a very young age, you are in an environment where you have to grow very fast. You have all these people around you, older people around you and you never really know who's the right person. You're also lonely there. Tennis is a very individual sport and you have to travel, your family is not with you, your friends are not with you and so you have to figure it out on your own – your own recipe to be successful and to not get killed on the way.
What are some challenges you've overcome being a female athlete?
I just think it's a tougher environment. When I was younger a lot of people told me I wasn't going to do anything with tennis. I was just a South American, pretty girl playing. Once you start showing your talent and your desire to be successful, everything changes. But there is always this part that's different from the men's side.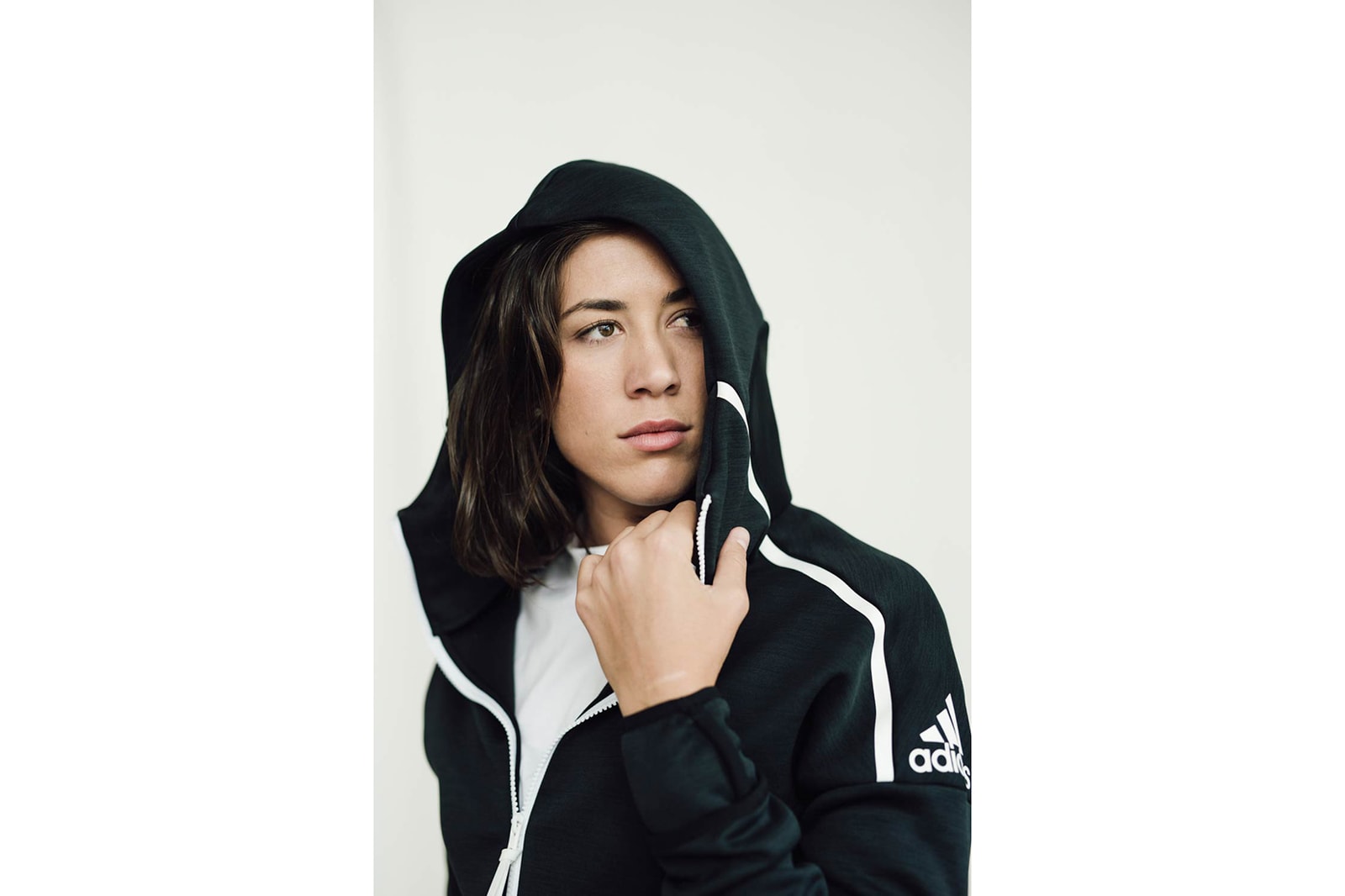 It takes a lot of focus and discipline to be an athlete. How do you stay motivated?
By just thinking about what I want or what do I want to achieve. There's so many things I still want to achieve and that's what keeps me motivated. The sports career is very short. You only have 10-15 years – if you don't get injured. I really want to enjoy this moment of my life because I know after I will just switch to another time in my life.
Who are some mentors you've had in your life/career thus far?
I don't really have an answer for that. I know that sounds crazy. There are a lot tennis players that I admire of course – that I want to be. What I do is to take little pieces of people – the best part of this person, the best part of that person and make my own super hero. But legends on the tennis field, there are so many.
adidas Athletics is made for the 24/7 athlete's life. So how does it help you achieve that way of living?
I've been with adidas for almost 10 years and I just love the brand. They really improve what I wear every year and once I get off the court, I still wear adidas because it has so many different styles. There is always a good moment to wear it and I'm happy because I think I have a similar vision to the brand.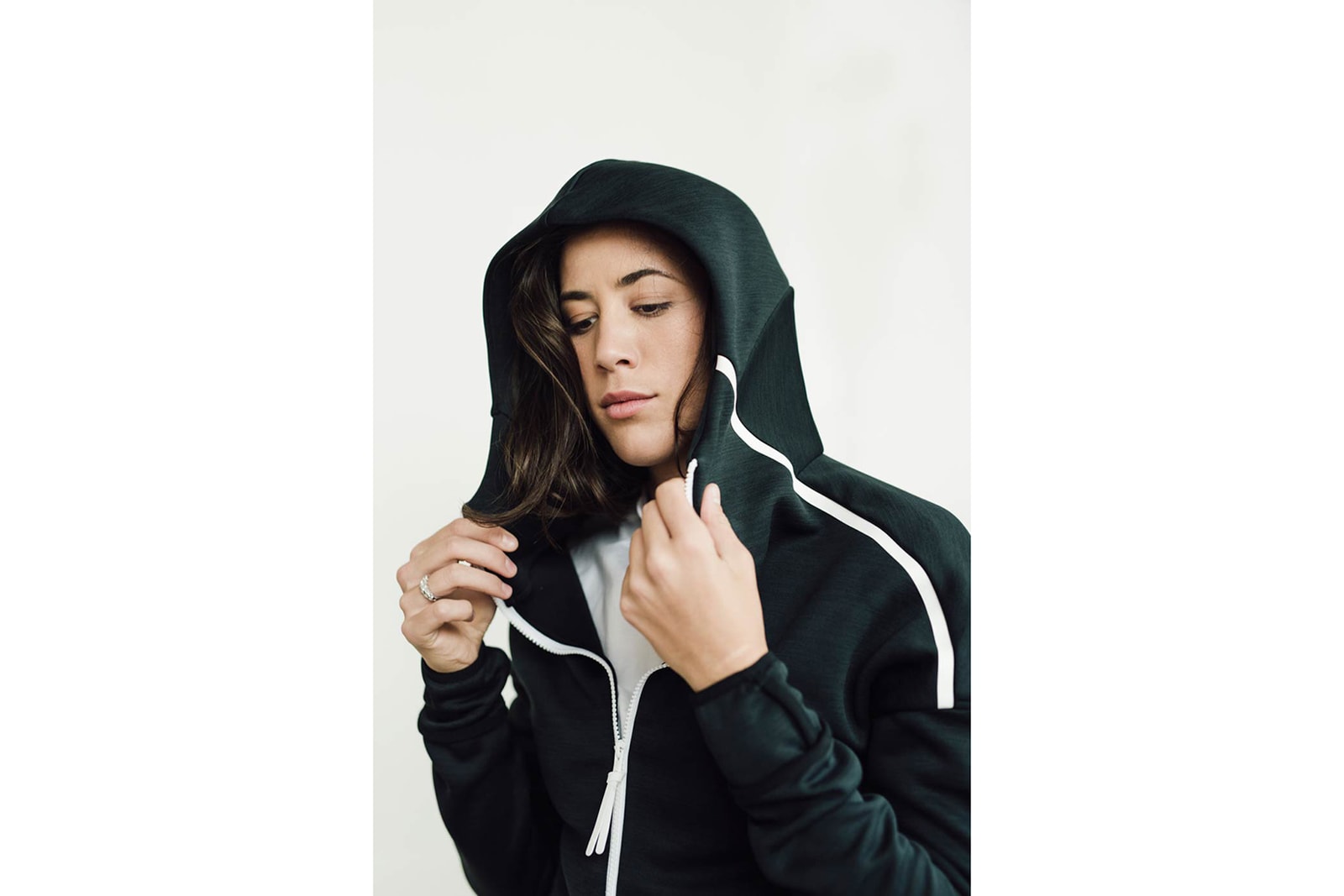 When you're getting ready for a match, what is one of your adidas essentials that you take with you, and why?
I always have my visors. It keeps me concentrated and it's something that when I put on, I'm like 'okay I'm ready.' I'm ready to do what I know and I'm ready to play. Especially when I go to these big courts with thousands of people in the crowd you want to keep focused and the visors put me in a competitive mood.
Do you have a favorite function on the Z.N.E. Hoodie Fast Release?
Right away when I put it on, I felt like the material was more comfortable than the ones that I've tried before. There's this amazing zipper – magical – it's so easy to open it and you don't have to think. It's aggressive. You're free.
You know that adidas works a lot with creators. Is that something you want to do further in the future?
I've always had this thing in my mind. My mom's dream was to be a designer, and every time I am with her, we talk about tennis and street clothes. I always have all these ideas that I would like to create and develop. In my free time I do all these sketches and hopefully one day I can start to make it real and then see if it's a disaster or not.
Share this article