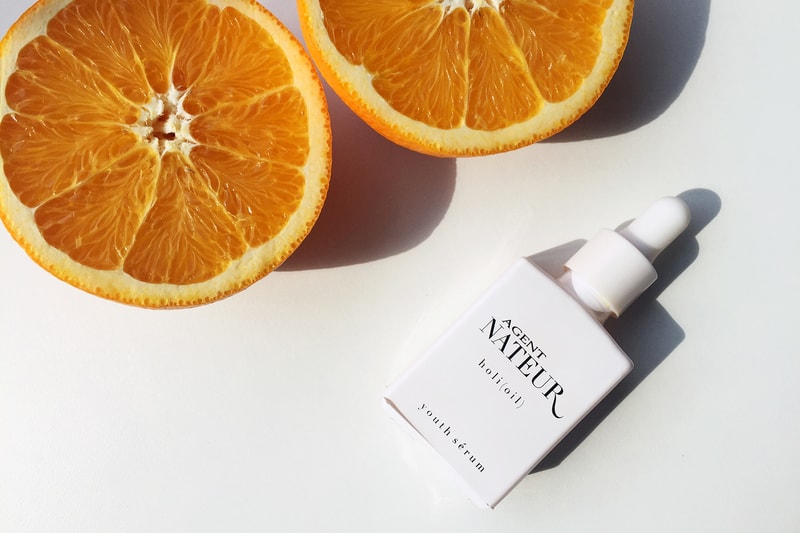 Beauty
Every Question You Have About Face Oils, Answered by a Skincare Expert
"Don't oils cause breakouts and clog your pores?"
Every Question You Have About Face Oils, Answered by a Skincare Expert
"Don't oils cause breakouts and clog your pores?"
We'll be entering the fall season in just a matter of weeks. Soon, you'll find your skin begging for hydration even if all you wanted for yourself to drink is a good ol' cup of PSL. When creams simply don't cut it, you need to take care of the deeper layers of your skin with ultra-nourishing skincare products like face oils.
We get it — face oils can be pretty intimidating for first-timers, especially for those who have acne-prone skin. You're probably wondering if putting oil on your face will cause breakouts, or whether it is truly worth the investment. To find out what it's all about, we've asked founder of beauty brand Agent Nateur Jena Covello to give us a crash course on the skin-quenching solution. Known for its clean and science-backed product offering, the company has created its very own face oil — dubbed the holi(oil) — which is suitable for all skin types ranging from oily to dry, to combination skin.
Below, Convello debunks some of the most common myths about face oils.
What are the benefits of using face oils?
The benefit of a face oil is that if the proper oils are used, it's great for both dry and oily skin. I chose rice bran for holi(oil) because it is not greasy and is amazing for all skin types. Rosehip oil is a safe alternative to Retin-A, so pregnant and breastfeeding mothers can use it. It's packed with vitamin C and vitamin A, both of which help with fine lines and wrinkles. Our specific combination helps to heal scars, blemishes and reduces wrinkles. Helichrysum is incredible for scars and wrinkles. We also include a French-patented calcium that helps your skin produce more hyaluronic acid. Again, it's all about the blend and the quality of the ingredients. We source our ingredients mostly in Europe because the quality is superior.
Could you use face oils for acne-prone or oily skin? Do they clog your pores?
Yes, it doesn't cause breakouts if high quality oils are used. Our specific formula has gotten rave reviews for healing breakouts. As long as you aren't using cheap oils that clog the pores, it won't cause oily skin or breakouts.
When and how should you apply face oils?
We suggest using holi(oil) in the morning and evening by applying five to seven drops to clean skin. We alternate holi(oil) at night, using it twice per week and Retin-A three times per week. We believe that the skin becomes immune to products so it's best to rotate. It's beneficial to apply after a jade roller or derma roller because you allow deeper penetration of all the ingredients.
If your skin is severely dry, we suggest mixing your face oil directly with moisturizer. The main difference between moisturizer and oil is that moisturizer locks in hydration, while face oil allows all of the ingredients to penetrate deeper and give effective results.
What is the difference between a face oil and a face elixir?
Elixirs contain water and vitamins, but our face oil contains vitamins without the water because water can cause ingredients like vitamin C to oxidize. What this means is that when vitamin C is combined with water and bottled, its effectiveness is greatly diminished. This is why we also offer vitamin C in powder form, so that the customer can mix directly with water and obtain maximum results and benefits.
How do face oils compare to creams or lotions?
Creams and lotions are usually just very hydrating for the skin. They lock in moisture and they aren't penetrating the barrier of the skin. A face oil usually combines highly effective oils, essential oils and vitamins to really give maximum anti-aging results.
Should you be using face oils already in your 20s?
Absolutely. If you begin taking care of your skin consistently in your 20s, you will still look amazing in your 50s.
---
Share this article