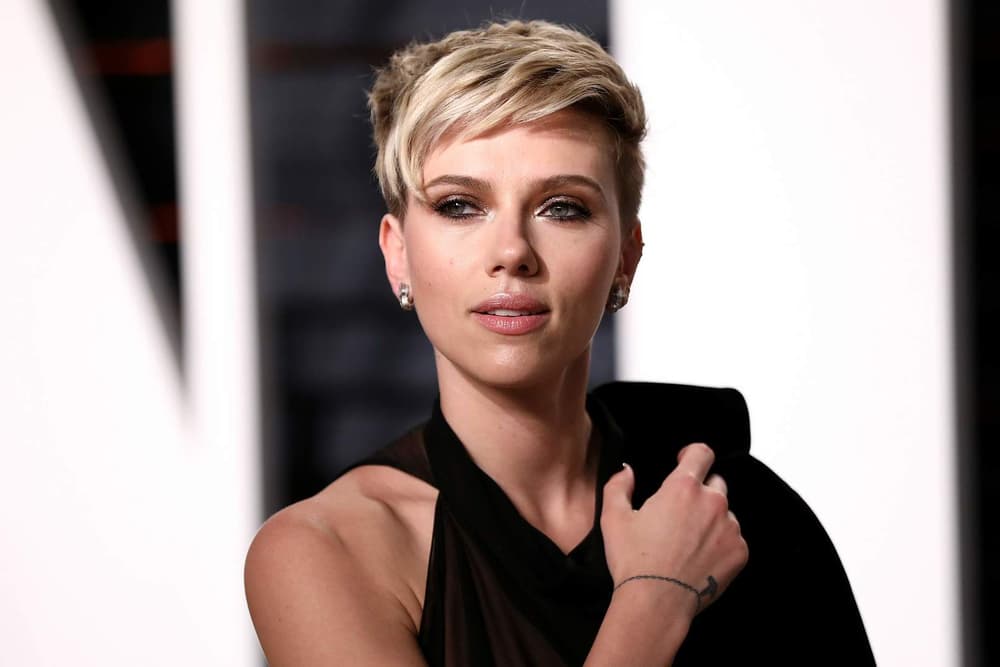 Can You Guess Who Hollywood's Highest-Paid Actress Is?
Cashing in at $40.5 million USD.
Forbes Magazine has just revealed the earnings of Hollywood's highest-paid actresses, and Scarlett Johansson snags the top spot with a $40.5 million USD income from June 1 2017, to June 1 2018. Perhaps best known for her role as Black Widow in Marvel's popular Avengers movies, Johansson has quadrupled her earnings since last year by returning to the role in Avengers: Infinity War. Of course, she'll also reprising the character in the fourth instalment of the series in 2019.
Coming in second is Angelina Jolie, who comes in at a whooping $28 million USD. Having starred in Maleficent and Maleficent 2, Jolie has boosted her earnings to pass Jennifer Aniston who comes in at $19.5 million. Forbes also expects Aniston to skyrocket in the next year, when she teams up with Reese Witherspoon, who snags the fifth spot at $16.5 million, for a forthcoming Apple series – for which the two are rumored to receive $1.25 million per episode.
Other names making the top 10 include Cate Blanchett, Jennifer Lawrence and Gal Gadot. Together, the world's 10 highest-paid actresses come in at a combined earning of $186 million USD in one year, seeing a 16-percent increase since 2017. Read the full report over at Forbes, and while you're at it don't miss Kylie Jenner's $900 billion USD fortune interview.