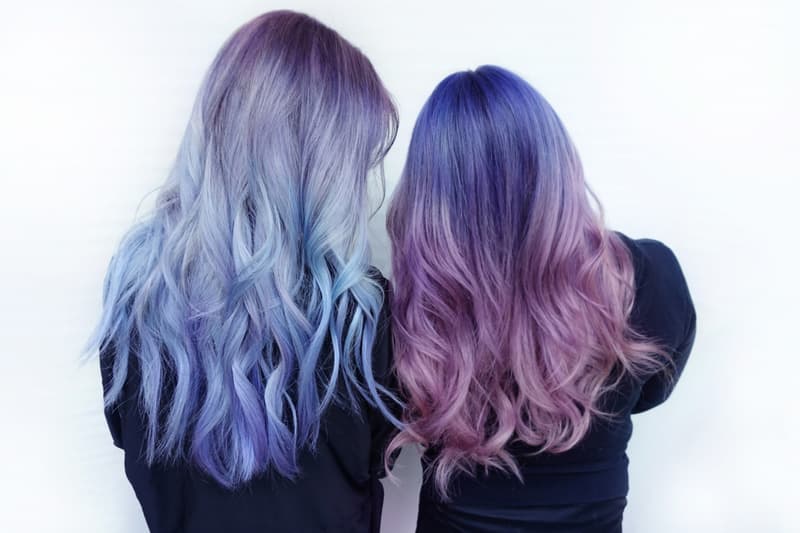 Beauty
A Beginner's Guide to Maintaining Colored Hair
Here's everything you need to know about keeping up that fresh 'do.
A Beginner's Guide to Maintaining Colored Hair
Here's everything you need to know about keeping up that fresh 'do.
A few years ago, I had my first hair coloring nightmare. I have thick, stubborn Asian hair, and I went fully blonde without realizing the consequences of bleaching it multiple times. Needless to say, my once silky smooth locks turned to the texture of hay. After years of growing it back out and chopping off all the unhealthy pieces, I have finally become brave enough to venture back into colored hair. Before delving into what I've learned from researching and speaking to hair colorists, I need to forewarn anybody who's about to bleach and dye their hair that it's not an easy feat. If you want healthy locks, it doesn't just cost time and money, but it's a complete lifestyle change. Read on for 5 tips on maintaining colored hair.
1. Choose your hairstylist as carefully as your lover.
A good hairstylist is a hairstylist that will not lie to you. They know as soon as you flash your Pinterest board of rainbow colored (and probably Photoshopped) hair inspo, that what you're looking for may take multiple sessions or might not even be possible depending on your hair history. I'm a little bit excessive, but my hairstylist gave me her number so I can send her updates, and she can recommend if I need to switch up the products I'm using or come back in for a touch up. Most reputable hair salons will allow you to have a free consultation beforehand, so take your time with deciding. In return, you need to be honest with your hairstylist – tell them if you have box bleached your hair or dyed it multiple times previously so they know what they're getting into.
2. Wash your hair as little as possible.
To put it bluntly, if you're someone who washes their hair everyday, it's time to get over it. After you get your hair done, you should wait as long as possible for the first wash to let the color set. I try to go 3-4 days between washes, but check with what your hairstylist recommends for your hair type. If you're having a difficult time, dry shampoo is a life saver. While it will never restore your hair to its freshly washed condition, it will help soak up oil and get you through the day, especially if you've done something active. My favorite is IGK's Jet Lag Invisible Dry Shampoo ($27 USD) as it adds texture and doesn't leave that nasty white residue. Also, just like you need to refrain from touching your face to prevent oiliness and acne, you need to train yourself to stop touching your hair to avoid a greasy scalp.
3. Beat the heat.
The best way to make your fresh hair color fade quickly is to apply heat. One main step in your hair routine that you should consider changing is washing your hair with hot water. Hot water opens up your hair cuticles and rinses out the color. If you're not a fan of cold showers, try washing your hair with cold water first, putting on a shower cap and then continuing the rest of your shower at a more comfortable temperature. If you're going to use heated tools for styling, make sure you use hair primer. This helps with coloring and also prevents further damage to your locks. I use Bumble and Bumble's Invisible Oil Heat & UV Protective Primer ($28 USD), not only when I'm using my curling iron but also on days when I'm going to be spending a lot of time in the sun.
4. Use toned hair products.
Even if you're washing your hair intermittently and using cold water, you still need to find the right products to keep your hair color bright. If you've bleached your hair, purple shampoo, such as LUSH's Daddy-O Shampoo ($12 USD), helps to remove the brassiness. I like Overtone's offering of conditioners ($18 USD), since you can choose from a range of colors that best suits your needs. While there is no "miracle product" that keeps your color from fading entirely, these products help to maintain brightness and hold you over longer until your next salon touch up.
5. Give your hair all the extra love it needs.
Regardless of what you've done to your hair, at the end of the day, you've damaged it. Make sure to avoid hair products with sulfate, and hold off on taking a dip in water with chlorine. Find a routine of hair masks such as Kocostar's Hair Therapy ($8 USD) and leave-in conditioners like Briogeo's Milk Reparative Leave-In Conditioning Spray ($20 USD). Look for shampoos and conditioners that will actually restore and repair your hair. I find what works best for me is alternating every other wash between my toning products and Davines' MELU Anti-Breakage Shampoo and Conditioner set ($72 USD). If you don't have time for fancy treatments, at least run some coconut oil or argan oil through those tresses. Trust me, your hair will thank you.
Editor

Tora Northman/Hypebae
Share this article