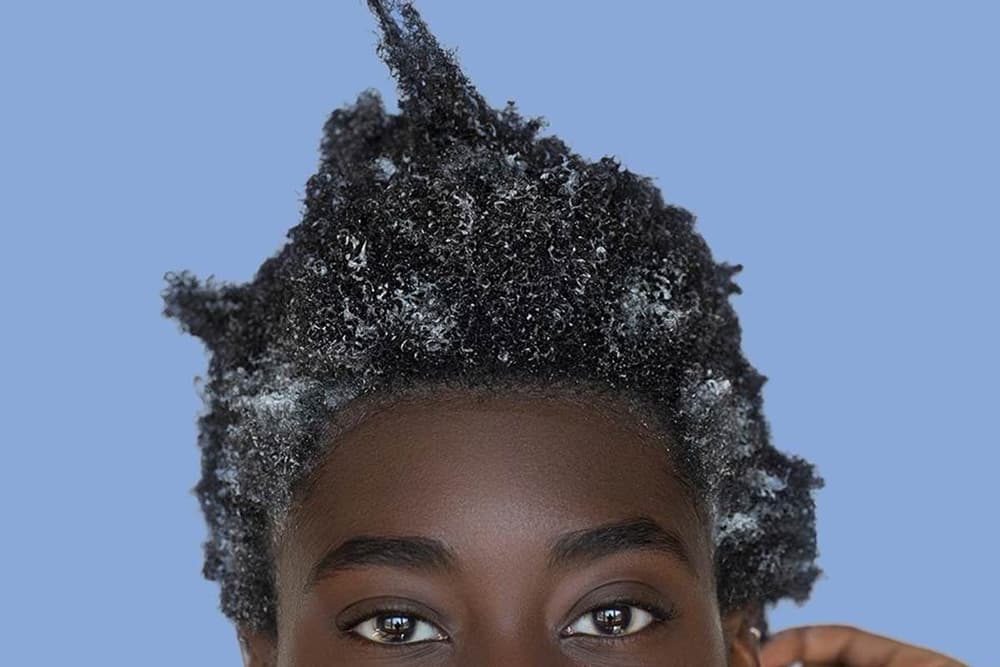 Beauty
This Deep Conditioner Stopped Me From Chopping off My Kinky, Curly Hair 
I put the scissors down for now. 
This Deep Conditioner Stopped Me From Chopping off My Kinky, Curly Hair 
I put the scissors down for now. 
It happens about once or twice a year. I take a look in the mirror and have no idea what to do with my hair so I decide to cut it. I have taken clippers to my head twice now, completely shocking friends and family around me. If you have wavy, curly or kinky hair then you know that maintenance is not easy at all. My hair type especially, requires lots of water and gentle manipulation that can be tedious at times. After recently taking down a protective style, I couldn't even fathom the idea of going through the process of washing my hair but I promised myself I wouldn't cut while frustrated. I waited a few days, and randomly stumbled across a video of a girl with a similar hair texture, effortlessly raking her fingers through her fro – a feat that I've only been able to accomplish a few times.
Her secret? Adwoa Beauty's Baomint Deep Conditioning Treatment. Read on for my review of a conditioner that put the scissors away.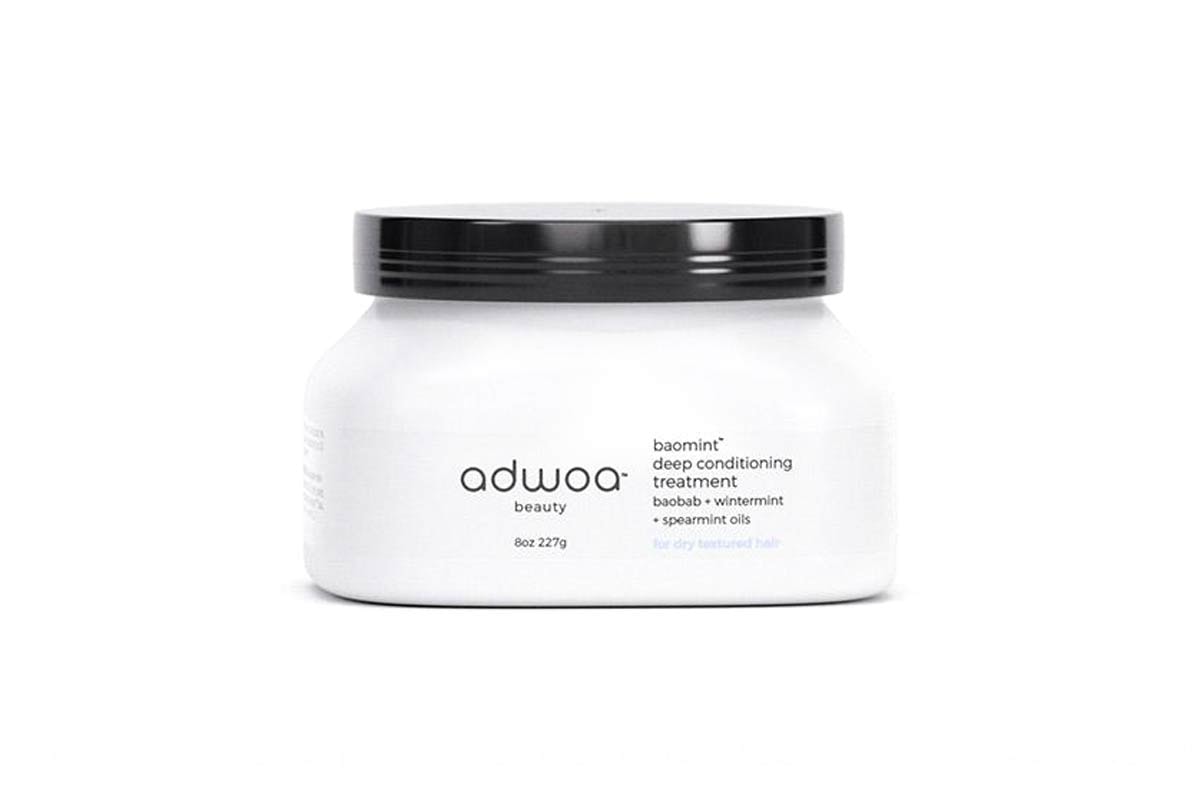 WHAT IS IT: Adwoa Beauty Baomint Deep Conditioning Treatment
WHY IT'S WORTH THE HYPE: This week's "Editor's Pick" put my hair back on track. I was suffering from chronic dryness that could not be solved with my normal routine. I found the best way to use it was on a head of freshly-washed hair so it can penetrate deeply. As soon as I applied the creamy conditioner my tangles started to melt which is a big deal for the ladies with kinky strands. My hair loves its mix of essential oils and butters used in the formula.
The Adwoa Beauty Baomint conditioner is infused with baobab oil, which treats dry scalp, and a trio of minty oils that leave an invigorating smell behind. I took the treatment to the next level by sitting under the dryer for an hour and after rinsing it out I had a head full of hydrated and shiny hair. This made styling afterward so much easier and I didn't feel the need to rehydrate frequently during the week. I now use this product weekly and my hair is definitely thriving from all the TLC. I guess I'll leave it alone for now and stay away from the scissors.
WHERE YOU CAN FIND IT: The Baomint Deep Conditioning Treatment is available for pre-order at Adwoa Beauty for $18 USD (8 oz) or $32 USD (16 oz).
---
Share this article