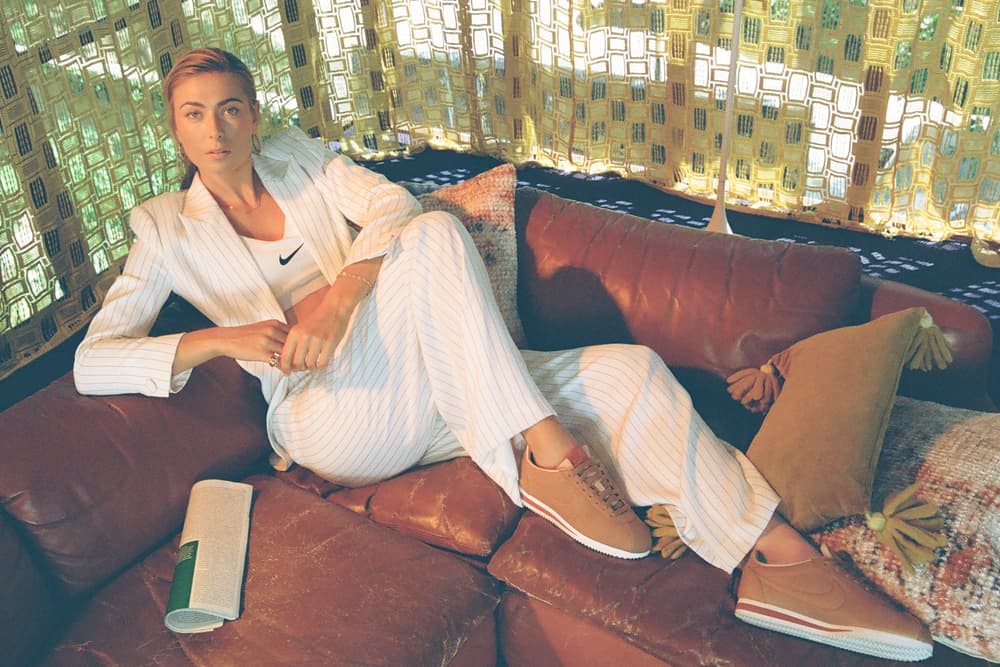 1 of 3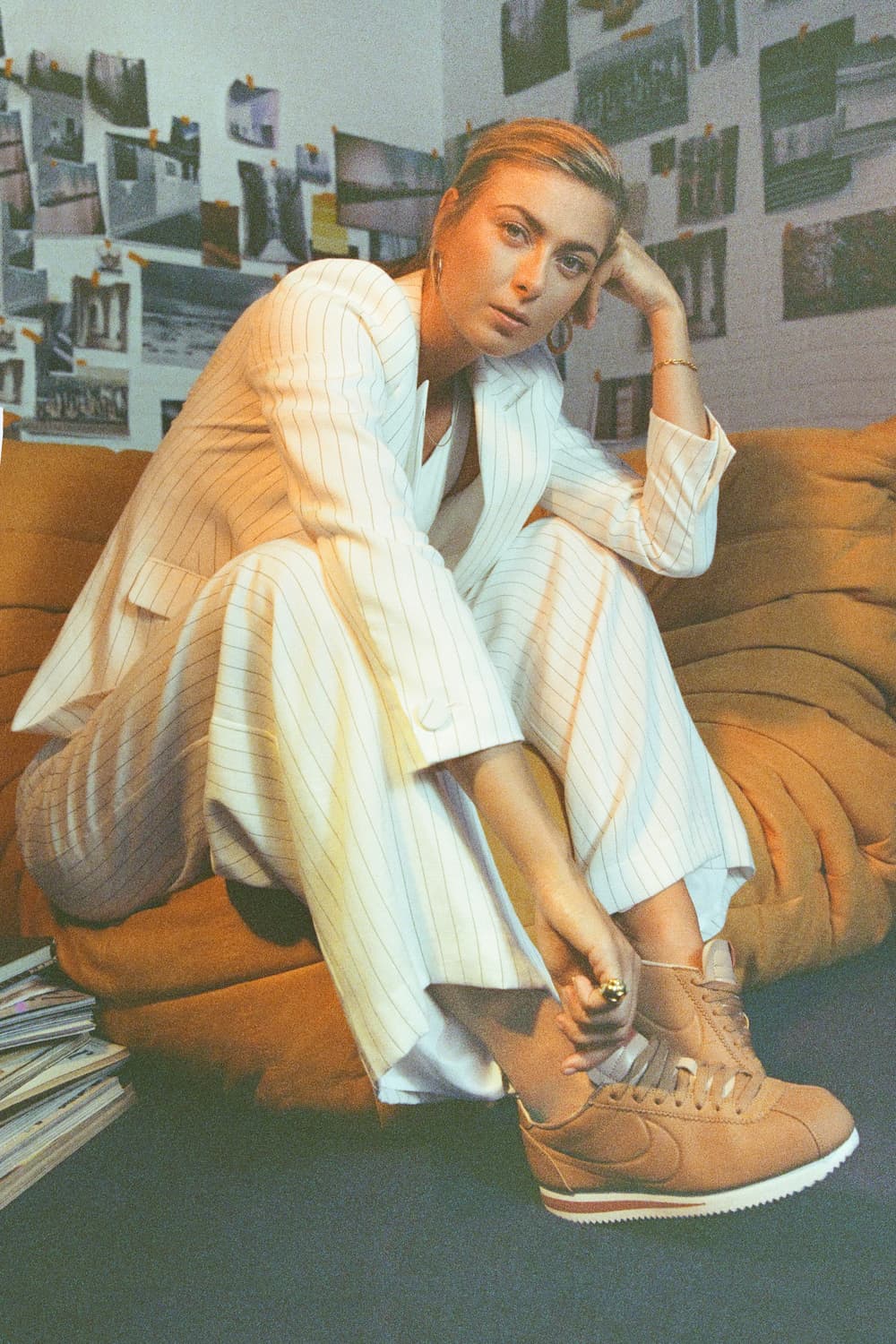 2 of 3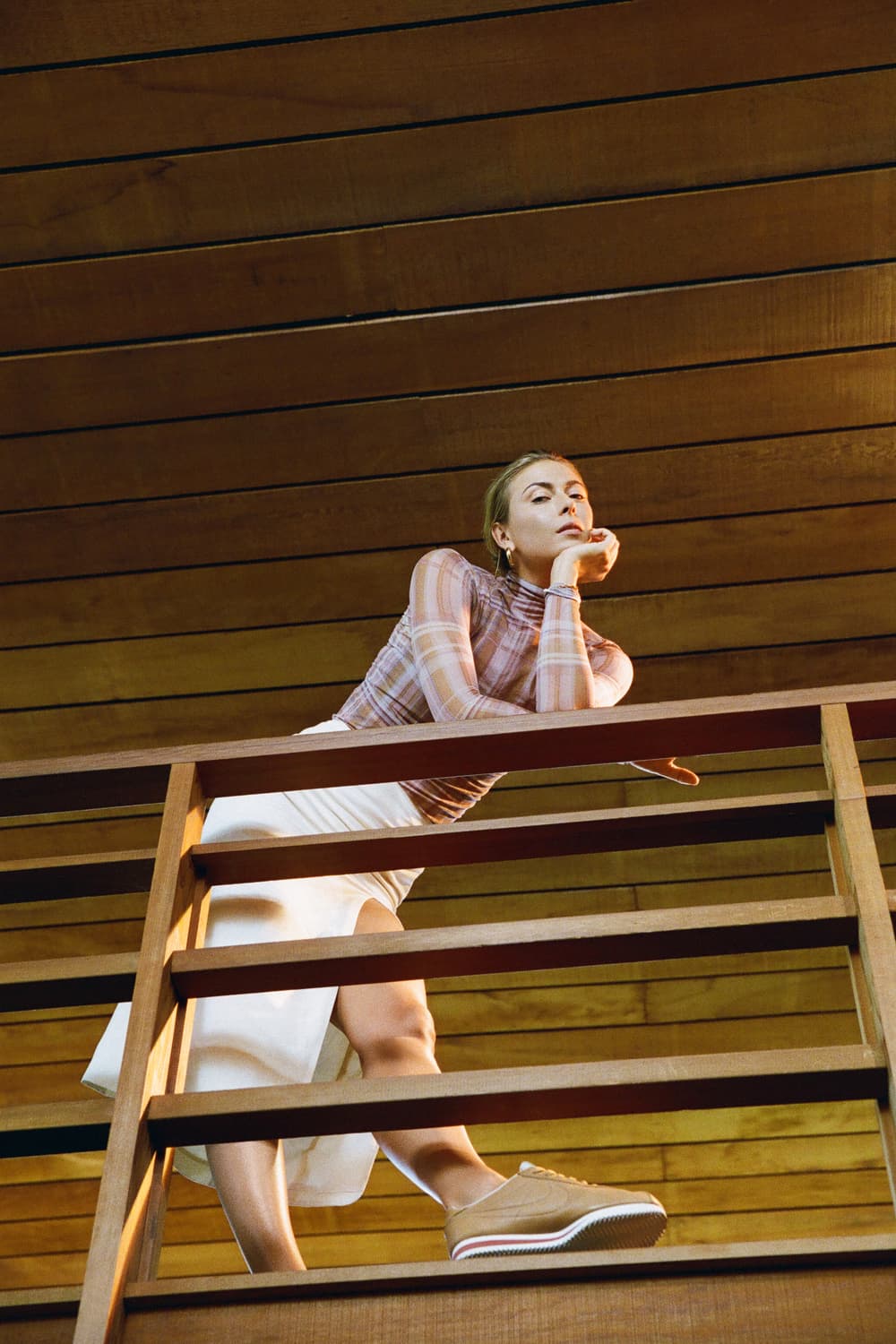 3 of 3
Footwear
Take an Exclusive Look at Maria Sharapova's New Nike Sneaker, La Cortez
Everything you need to know about her second Cortez collaboration, in the athlete's own words.
Take an Exclusive Look at Maria Sharapova's New Nike Sneaker, La Cortez
Everything you need to know about her second Cortez collaboration, in the athlete's own words.
Last spring, Nike worked with Maria Sharapova to design La Cortez – a classic, pink silhouette modeled on Los Angeles. One year later, she returns with a second collaboration while preparing to take the court in New York City.
Maria called on "timeless elegance" to design her La Cortez – it's minimal in its approach with a nude leather upper and rich satin laces. Her signature lolly pop icon is etched on rear, rounded out by a red stripe down the midsole.
The Maria Sharapova La Cortez will launch on August 22 at Bandier, August 23 on the SNKRS app and August 25 at other participating retailers, priced at $100 USD.
Read on to hear the inspiration behind its design in her own words.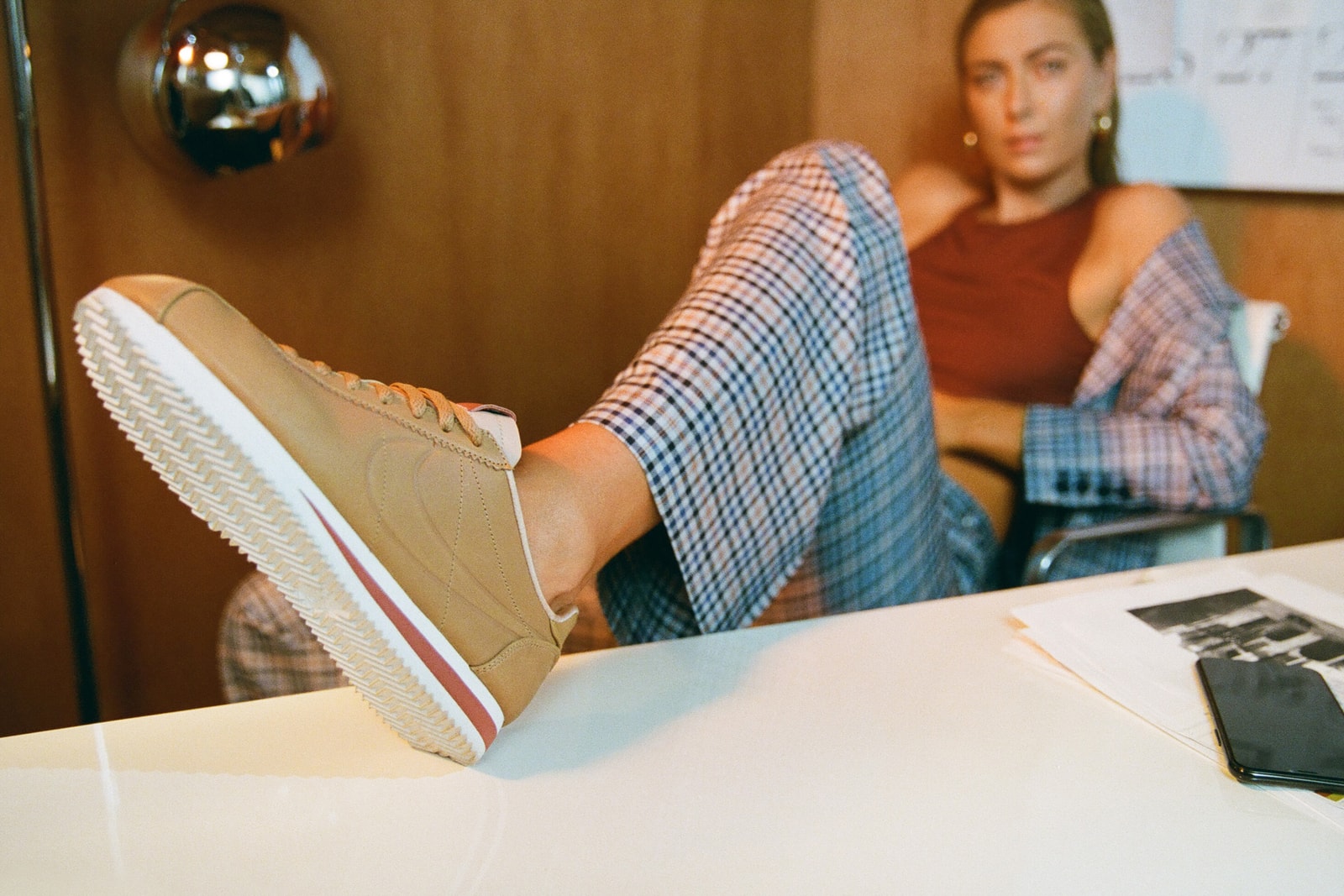 This is your second collaboration with Nike on the Cortez. What inspired the nude color?
In today's booming sneaker culture, street cred seems like a necessity, but it also requires comfort and timeless elegance, which will never go out of style no matter what the shoe of the moment might become. The inspiration came from timeless color palettes that I wear consistently, and would be able to wear with any outfit I put together on my travels and the limitation of living out of a suitcase for long periods of time.
Like the previous pink LA Cortez, the sneaker is minimal and understated. Is that also a statement about your personal aesthetic?
Very much so. I'm minimal in my style approach and focus on tailoring, small subtle details and shapes that make me feel confident and comfortable. I was lucky enough to walk through the history of the Cortez-design at the Nike archives on my recent trip to Portland, and was inspired by its subtle evolution of detailing and materialization.
You're a longtime Nike collaborator. What about the brand is so special to you?
I've really grown up with Nike since I was a teenager. Personally, it's been a learning experience from the very first day. I'm always impressed by the operation of categories, technology, product evolution and culture. There are so many pieces of the puzzle that have to come together on one item and the amount of effort and coordination it takes never ceases to amaze me. It's very surreal getting to be behind the scenes of an iconic brand, let alone be part of collaborations together. The Cortez collaboration has been very special to me as it's a style I've worn since I was a young kid, and have now had the chance to design two of them.
What was it like to work with an all-women's team on the campaign, including photographer Driely Carter and stylist Miyako Bellizzi?
I immediately fell in love with the team and the set as soon as I arrived. Driely was holding an old school film camera for the first shot which produced these moody Polaroids that everyone on set enjoyed opening, hoping the picture wouldn't turn into a shade of purple because of its old-age. Miyako understood my style and the shoot direction immediately. There really wasn't a look we didn't like. She styled masculine, edgy pieces with Nike tights and sharp pencil skirts.
Do you have any tips on styling the Cortez?
I love it worn with oversized, masculine shirts and a popped collar mixed with loose, rolled-up trousers. For evenings, I'd wear a Yohji Yamamoto black jacket and funky jewelry. I also like exposing the raw edge tongue or tying the laces back around the ankles.
What are the Cortez designs meant to inspire in women?
Style is extremely personal and the choices we have are growing by the minute. Classic design is always relevant to individuality and I hope La Cortez inspires women to be their own best self, one step at a time.