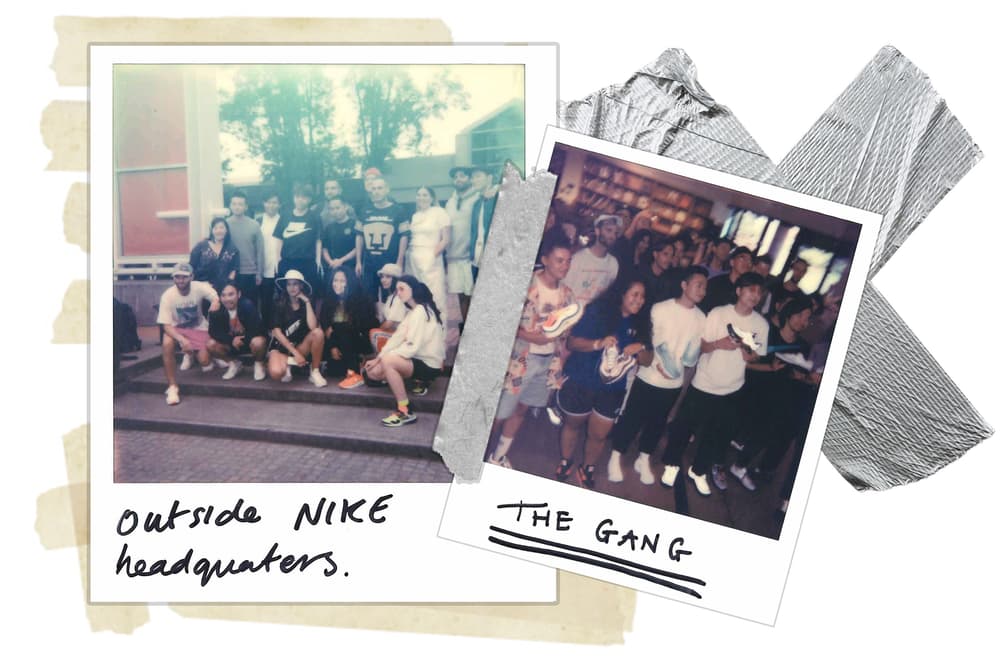 1 of 2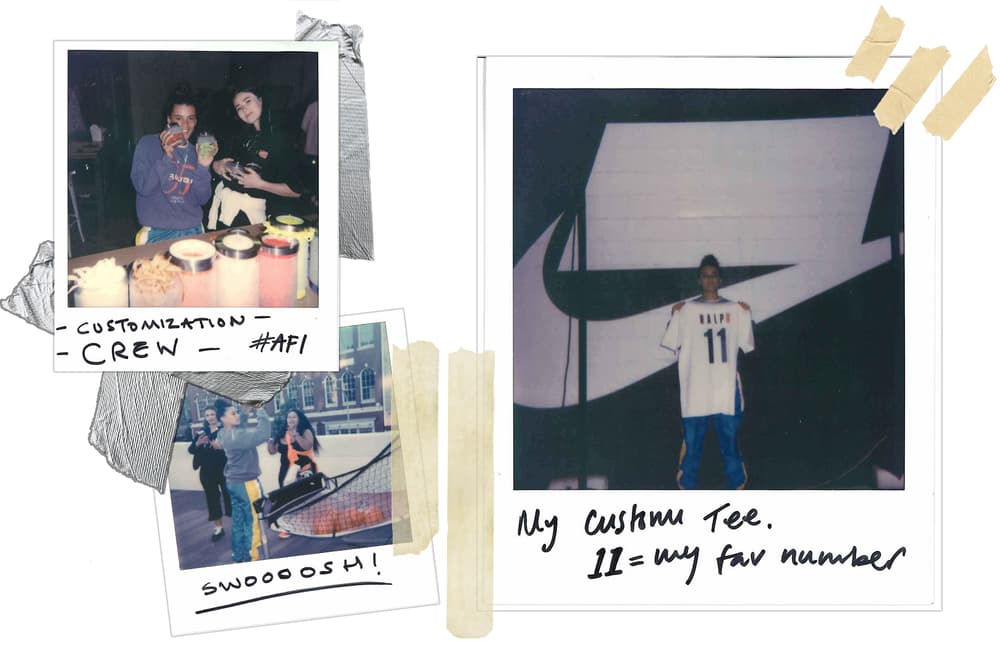 2 of 2
Footwear
Go Behind the Scenes as Nike's: London On Air Winner Designs Her Own Sneaker
We catch up with Jasmine Lasode at Nike's World Campus.
Go Behind the Scenes as Nike's: London On Air Winner Designs Her Own Sneaker
We catch up with Jasmine Lasode at Nike's World Campus.
Earlier this year, Nike opened up its On Air competitions, offering young creatives in cities across the globe the chance to design their own Air Max sneakers. Winners were then voted for by Swoosh fans worldwide, with six finalists being selected to travel to Nike's HQ in Beaverton, Oregon to bring their concept to life.
We caught up with London's winner, Jasmine Lasode, following her trip to Nike World Campus where she worked alongside her mentor, Alexandra Hackett, to produce her "London Summer of Love" Air Max 97. Sharing her experience with us through exclusive, candid polaroids, Lasode tells all about about her time in Portland and what it's actually like designing your own shoe – read on for more.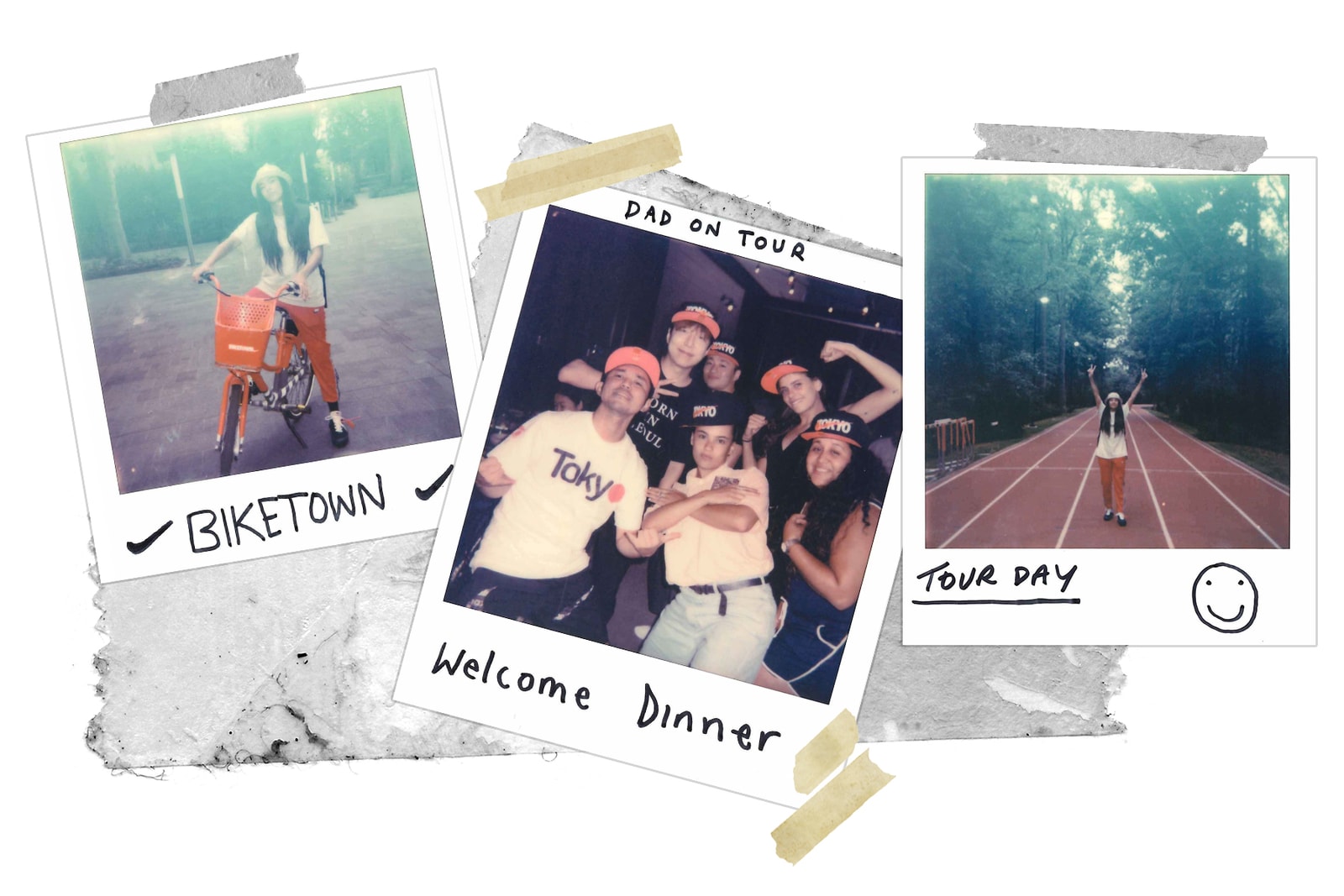 What was it like finding out you'd won the London challenge?
I was in shock, I couldn't believe I actually did it! I never expected to get through the first round, let alone win. Before I went to the workshop, I put myself in a different headspace and told myself I'm walking into a school project; that helped me not to take the whole experience too seriously and just enjoy it. Honestly it was such a surreal moment – my girlfriend was the first person I called when I found out.
Tell us about your first reaction when you landed at World HQ in Portland?

When we arrived at Nike WHQ I could not believe how big the campus was, they even have bikes to get around it! On our tour we went to parts of campus that not many people are allowed in, so it was cool to have exclusive access. I never thought I would get to visit the headquarters of the world's biggest sports brand. It was so much fun.
Talk us through the sneaker production process; what you did and was it different from the way you had imagined producing a sneaker might be?

I learned a lot from my time at WHQ, designing the shoe and creating the concept and story for it was only the beginning. I didn't realise how long the production process was going to be and how many different people are involved in creating the final product. I've just got the first sample back so there are still changes I want to make, but the production process is going back and forth until the shoe is exactly how I imagined it.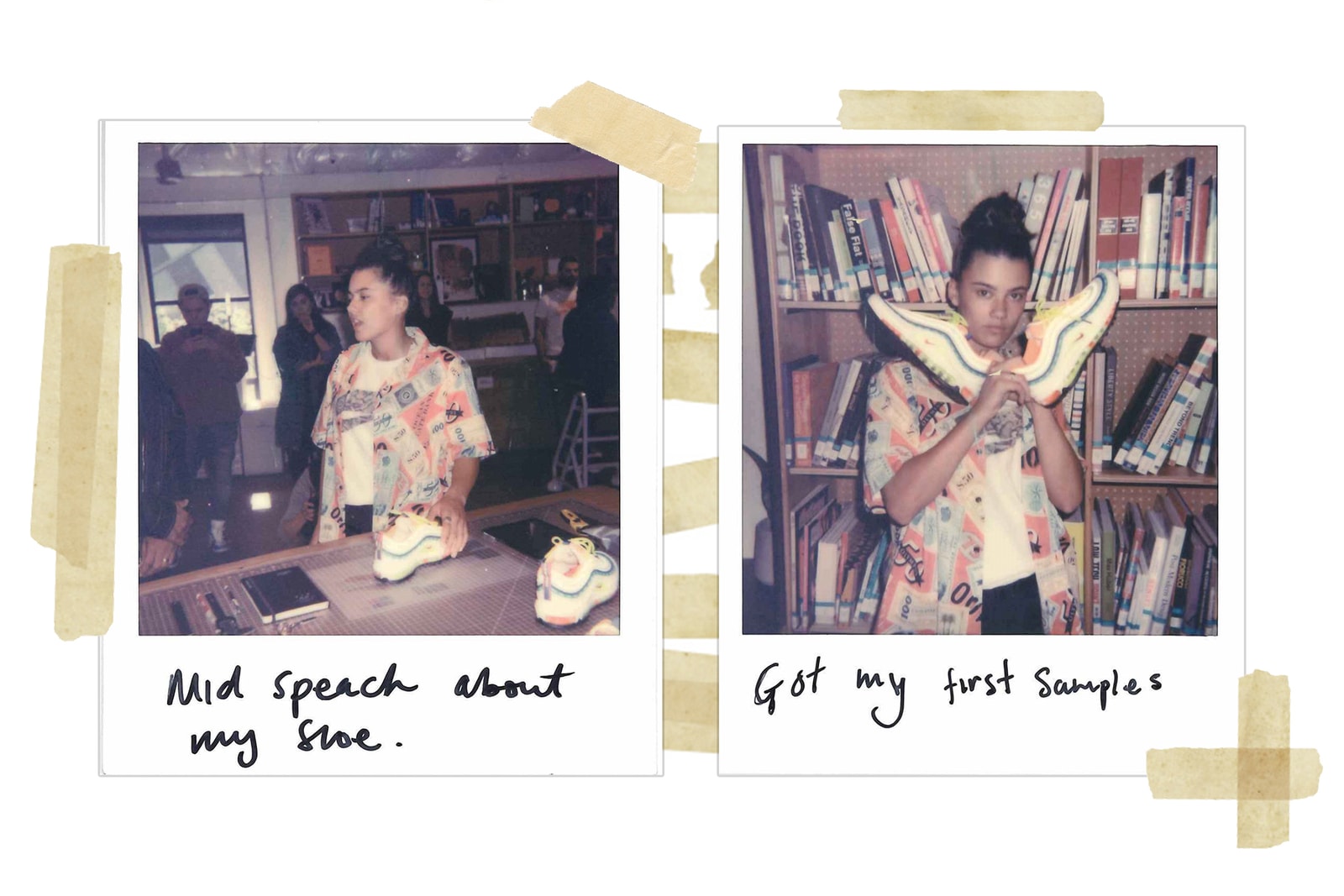 What was the trickiest element of your design to actually produce?
Technically, my shoe isn't really tricky to produce, the trickiest element of my design is how personal my story is, and how to take such a personal story and tell it through a shoe. I wanted to create a shoe that represents love and good vibes. There are so many small elements on my shoe that have to come together in order to tell my story.
What's the most important thing you learned whilst working on this project?

The most important thing I have learnt whilst working on this project is that using love in a concept brings the most natural and authentic ideas. I have also learned to never underestimate yourself, and just go for it! Don't let the pressure crush your creativity.
Do you think you have the footwear design bug now? What other creative projects are you planning on getting stuck into now you're back in London?
I definitely have the shoe designing bug now, I love coming up with ideas and concepts in my spare time so if I could continue being able to apply those ideas to shoes I would love that. I've got so many creative projects I want to get stuck into and I am always working on solo ideas and creating new content. My girlfriend and I have been working on our own project for a while too, so I'm excited to see what will happen with that.
Image Credit

Jasmine Lasode
Composite Imagery

Tora Northman/Hypebae