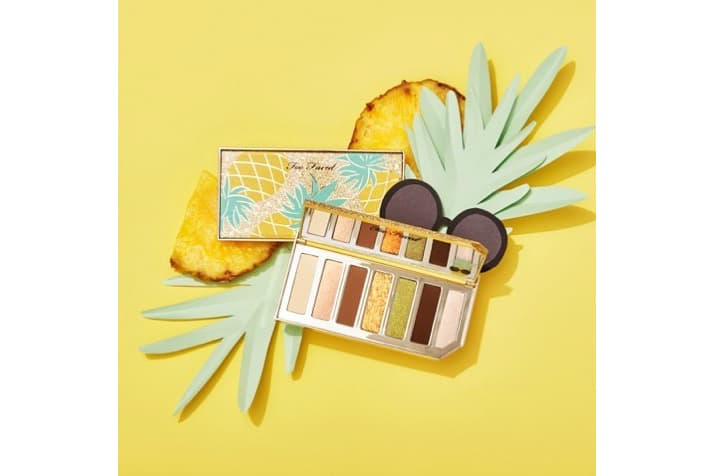 1 of 2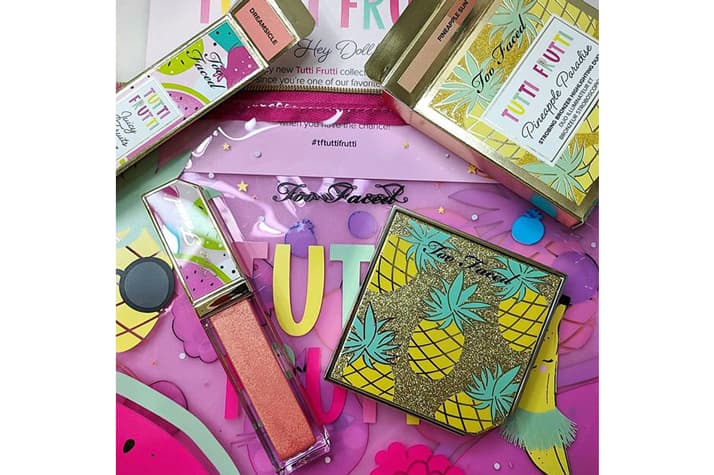 2 of 2
Beauty
UPDATE: Too Faced's Upcoming "Tutti Frutti" Collection Includes a beautyblender Collab
Dropping soon.
UPDATE: Too Faced's Upcoming "Tutti Frutti" Collection Includes a beautyblender Collab
Dropping soon.
UPDATE: Beauty news account @trendmood1 has unveiled that the forthcoming "Tutti Frutti" collection from Too Faced will also include an exclusive beautyblender collaboration, featuring the brand's signature product in a new "Pink Lemonade" colorway. You can see the full post below.
Once again, Too Faced's co-founder Jerrod Blandino has taken to Instagram to share a forthcoming makeup drop. This time around, fans get another look at another fruit-inspired eyeshadow palette. The pineapple-themed compact comes with seven different hues.
In addition to new eyeshadow shades, the beauty insider Instagram account @trendmood1 has shared images of a Strobing Bronzer & Highlighting Duo in "Pineapple Sun" and a Juicy Fruits Comfort Lip Glaze in "Dreamsicle." Alongside the peek at the forthcoming capsule, we've also been provided further details on what the collection will consist of. According to @trendmood1, the capsule will feature blushes, Banana Powder, highlighter drops, glosses and #DewYou Spray and cream.
The newest additions to Too Faced's "Tutti Frutti" collection will be available on August 15 exclusively at Ulta. Take a look at the newest items in the gallery above.
In related news, check out the line's latest "Better Then Birthday Sex" mascara.