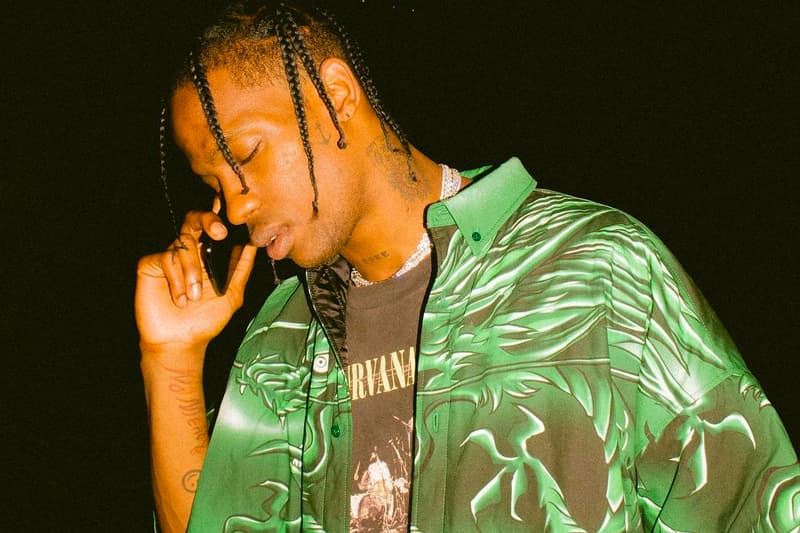 Travis Scott Is Giving Away $100,000 USD to His Fans to Celebrate 'Astroworld'
Good luck.
Following up on the successful release of his latest album Astroworld, Travis Scott is now giving back to his fans with a huge surprise. On Tuesday (August 14), the rapper took to his social media channels including Twitter and Instagram to announce a major giveaway. The artist tweeted:
"SO I KNOW ITS HARD FOR THE KIDS SO I DECIDED TO UNLOAD MY BANK ACCOUNT ON U GUYS. IM BUSTING DOWN $100,000 AND GIVING AWAY TO ANY FANS THAT CAN TWEET ME THERE CASH TAG WITH LYRICS FROM ASTRO. GANG !!"
For a chance to win some cash from Scott, fans either have to tweet lyrics from Astroworld or comment with their favorite song by the rapper on Instagram. In a matter of minutes, the 26-year-old star was already giving out money via Cash App, driving fans into a frenzy.
In other news, the Travis Scott x Nike's Air Force 1 "Sail" was finally released earlier this month. Who managed to get their hands on a pair?
SO I KNOW ITS HARD FOR THE KIDS
SO I DECIDED TO UNLOAD MY BANK ACCOUNT ON U GUYS. IM BUSTING DOWN $100,000 AND GIVING AWAY TO ANY FANS THAT CAN TWEET ME THERE CASH TAG WITH LYRICS FROM ASTRO. GANG !! pic.twitter.com/7o3KlxnTm2

— TRAVIS SCOTT (@trvisXX) August 14, 2018
Check ur account just dropped a lite 50 for ya https://t.co/n1ok11UMQz

— TRAVIS SCOTT (@trvisXX) August 14, 2018
LETS FUCKING GOOOOO @trvisXX pic.twitter.com/Emt80xHQcH

— patrick… (@patricksotrill) August 14, 2018