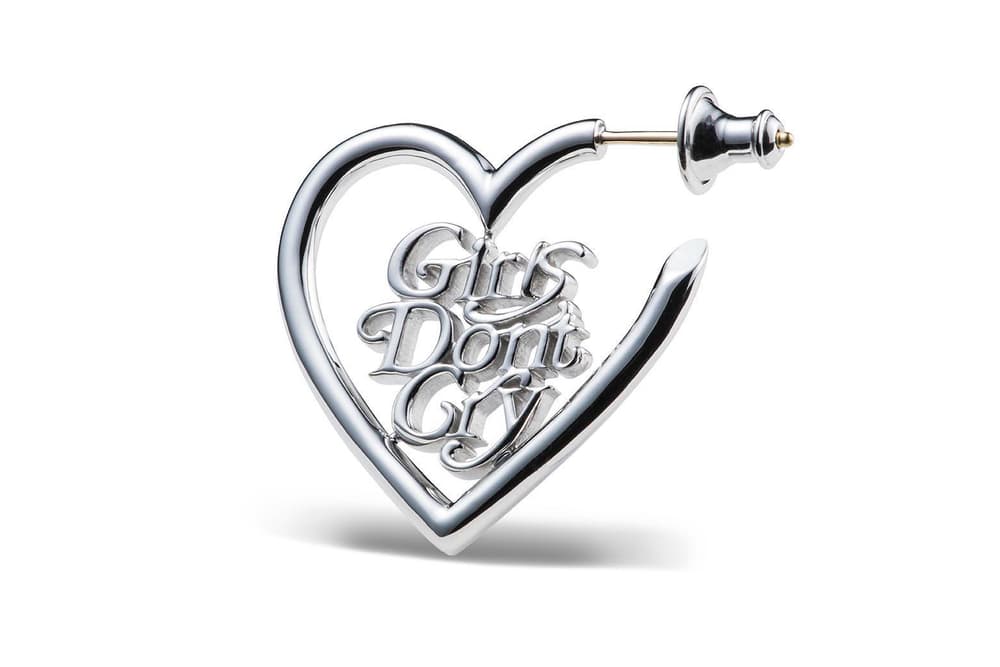 1 of 2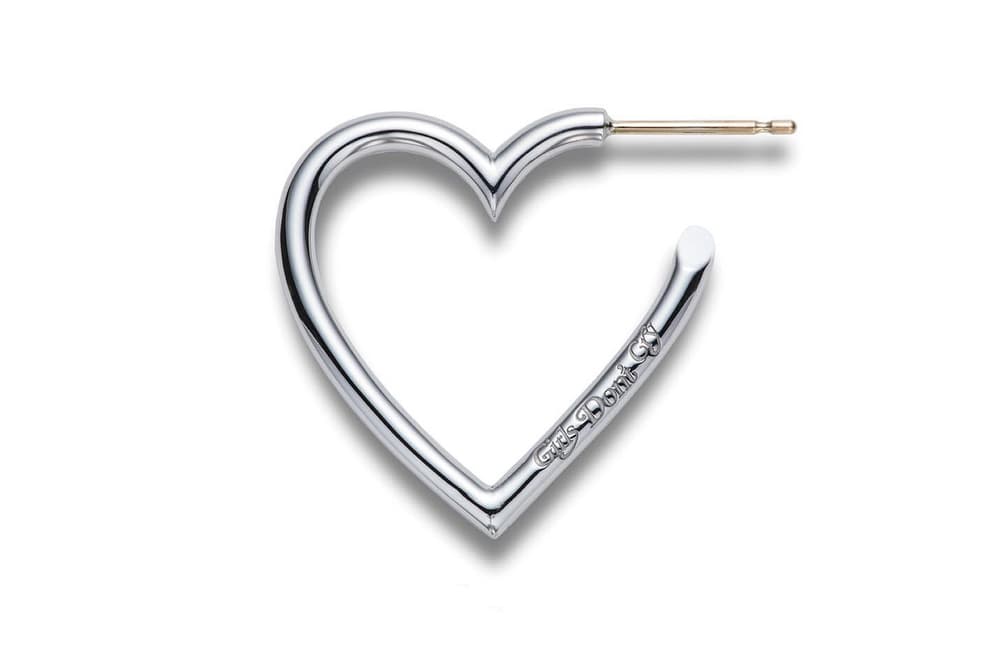 2 of 2
Fashion
Girls Don't Cry Will Be Releasing Jewelry
The latest drop from the mysterious Japanese label is a must-have accessory.
Girls Don't Cry Will Be Releasing Jewelry
The latest drop from the mysterious Japanese label is a must-have accessory.
Following up to its Spring/Summer 2018 collection launched back in May (we're still finding out where to cop, by the way), enigmatic Japanese label Girls Don't Cry has now unveiled that it will be releasing a set of earrings with jewelry brand CAREERING. To be more accurate, Mastermind's Hiroshi Fujiwara was actually the one to make the announcement. Other than the fact that graphic designer Verdy is at the helm of the brand, not much else is known – the imprint doesn't have a website, online store or social media presence. Even so, that hasn't stopped the label from becoming one of the most sought-after streetwear brands in the game right now.
For its forthcoming jewelry release, the teaser images reveal two different designs: both are heart-shaped, with one pair sporting a simple minimalistic design with branding engraved along one of the sides, and the other features a bold emblem placed at the centre of the heart. The earrings appear to be made from silver. According to CAREERING's own Instagram post, the new arrivals are slated to release on September 28 at a pop-up event taking placing from 1 p.m. to 6 p.m. local time. There will also be a launch party at COMMON Gallery on September 29, although this event seems to be by invitation only.
You can see more details in the original posts below. For more of the latest accessories, don't miss Jessie Andrews' all-new eyewear collaboration with KOMONO.
---
Share this article