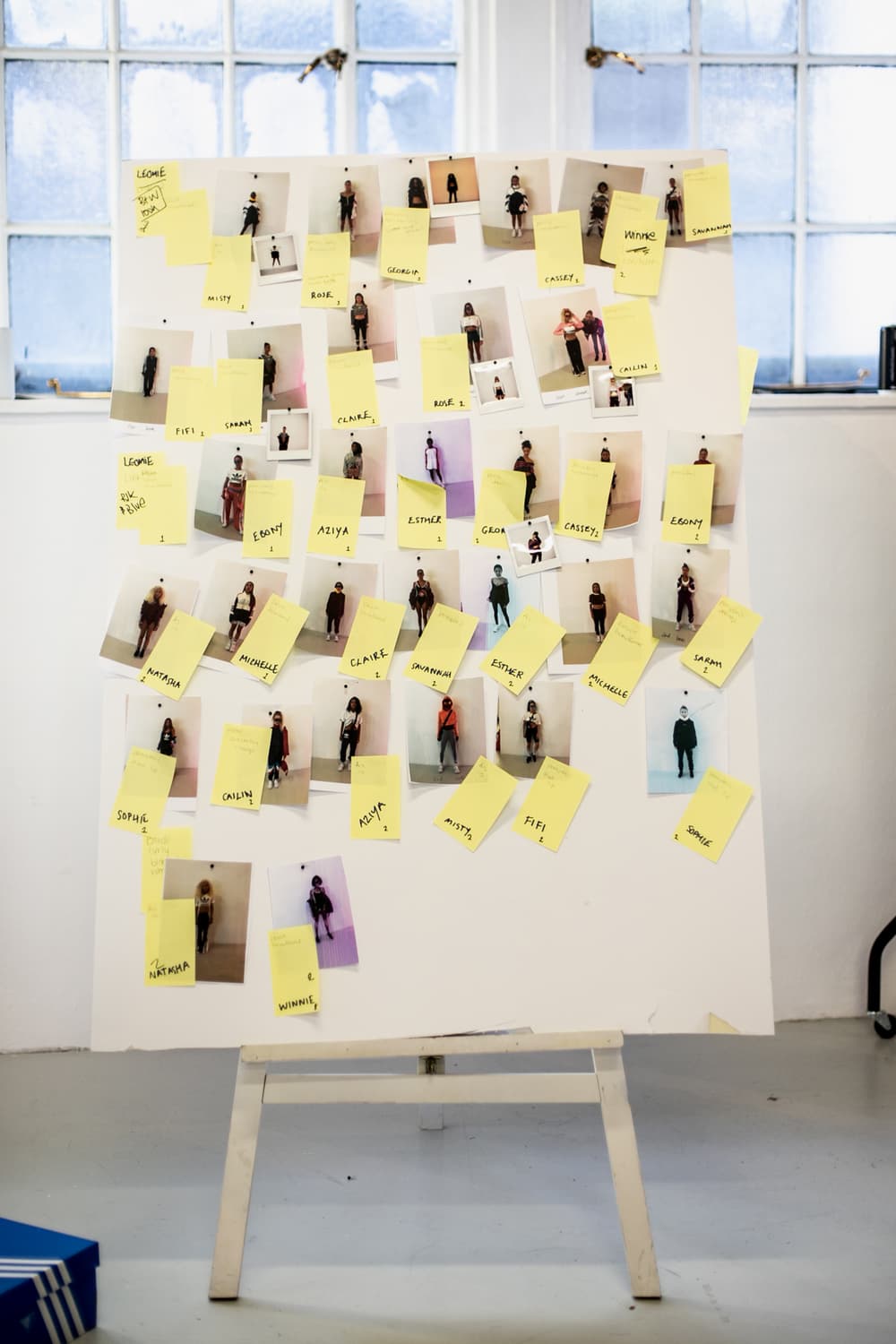 1 of 29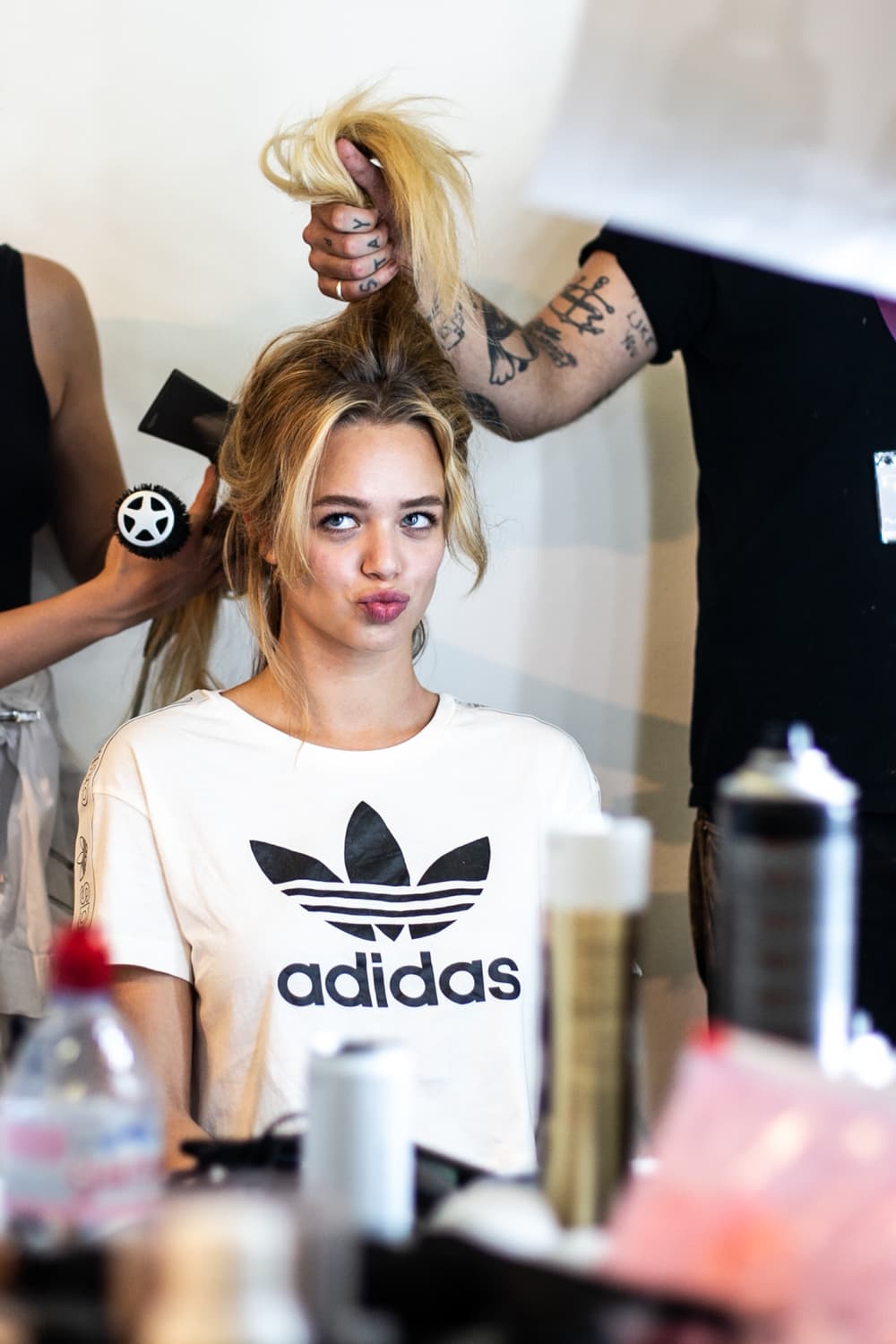 2 of 29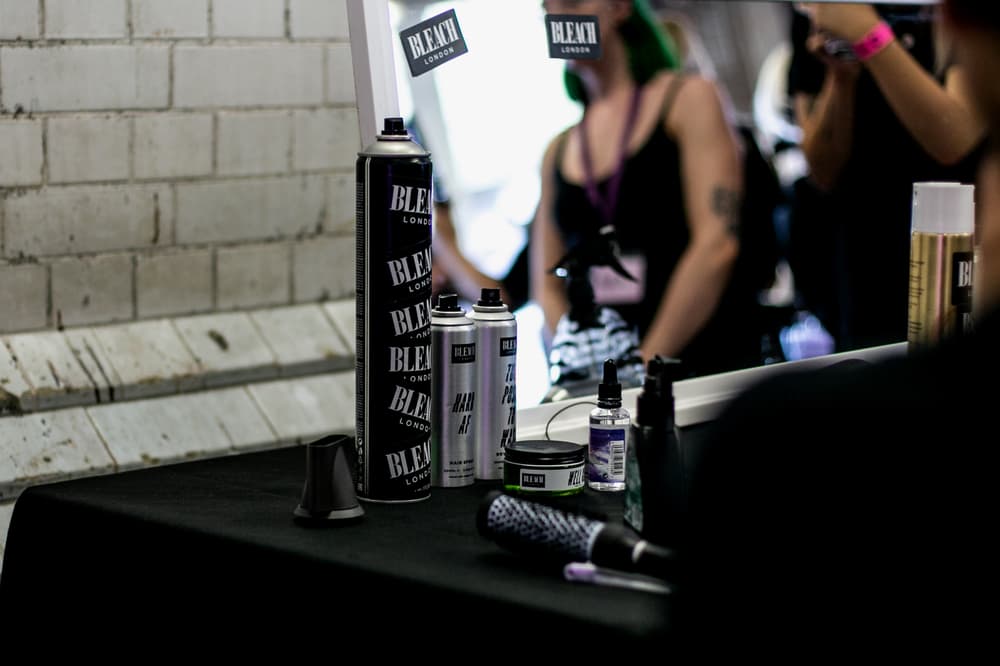 3 of 29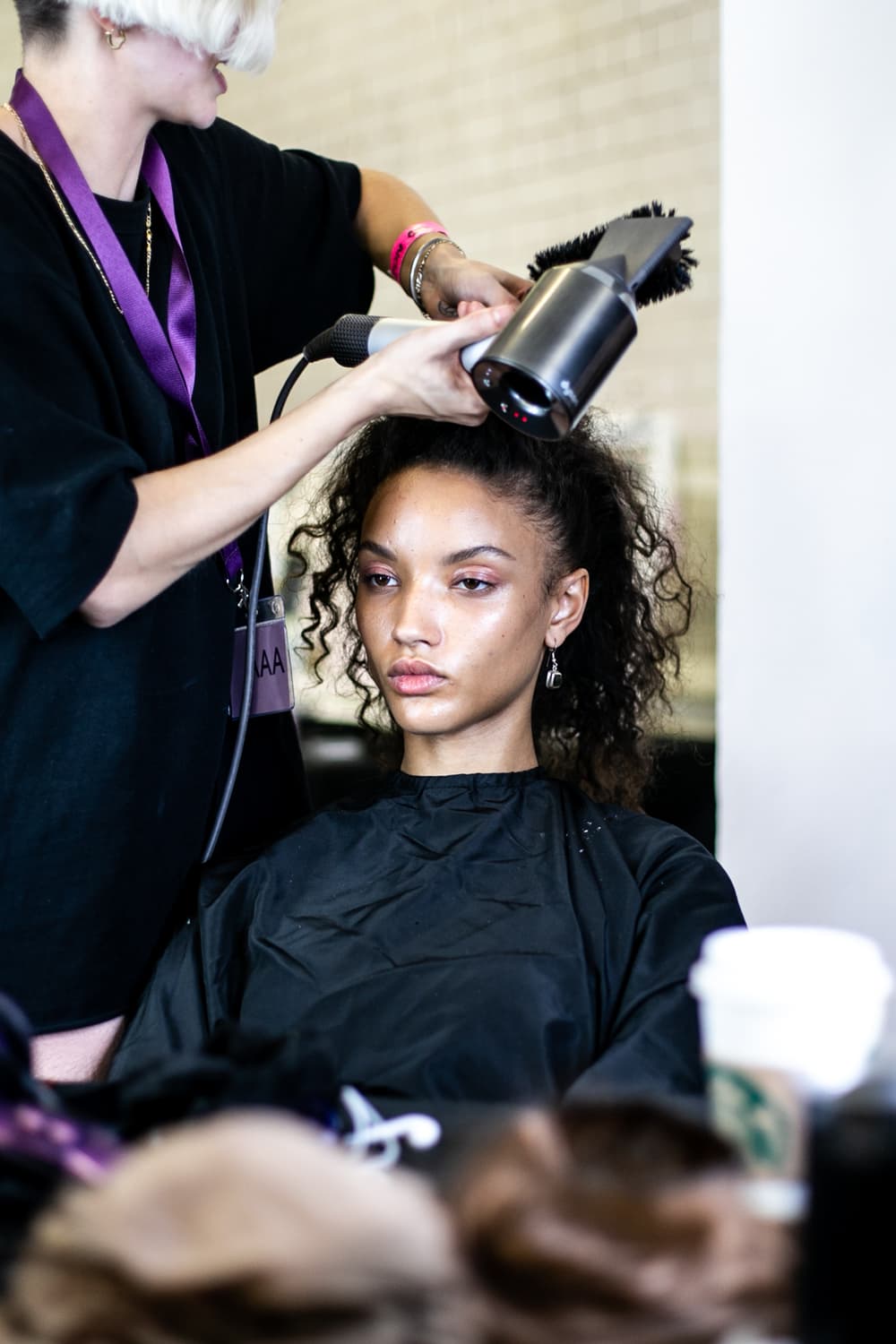 4 of 29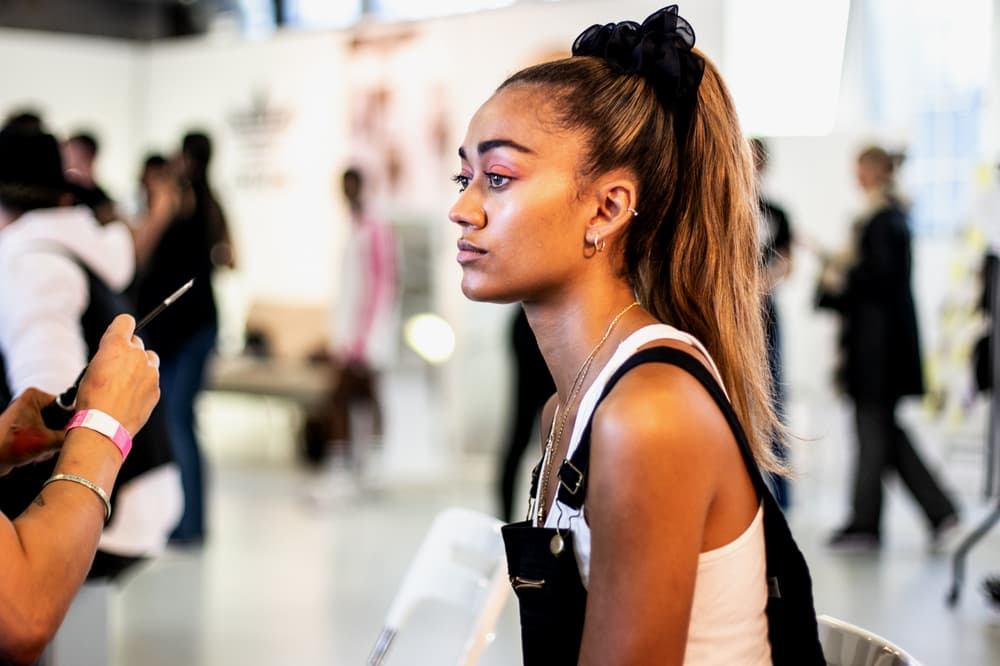 5 of 29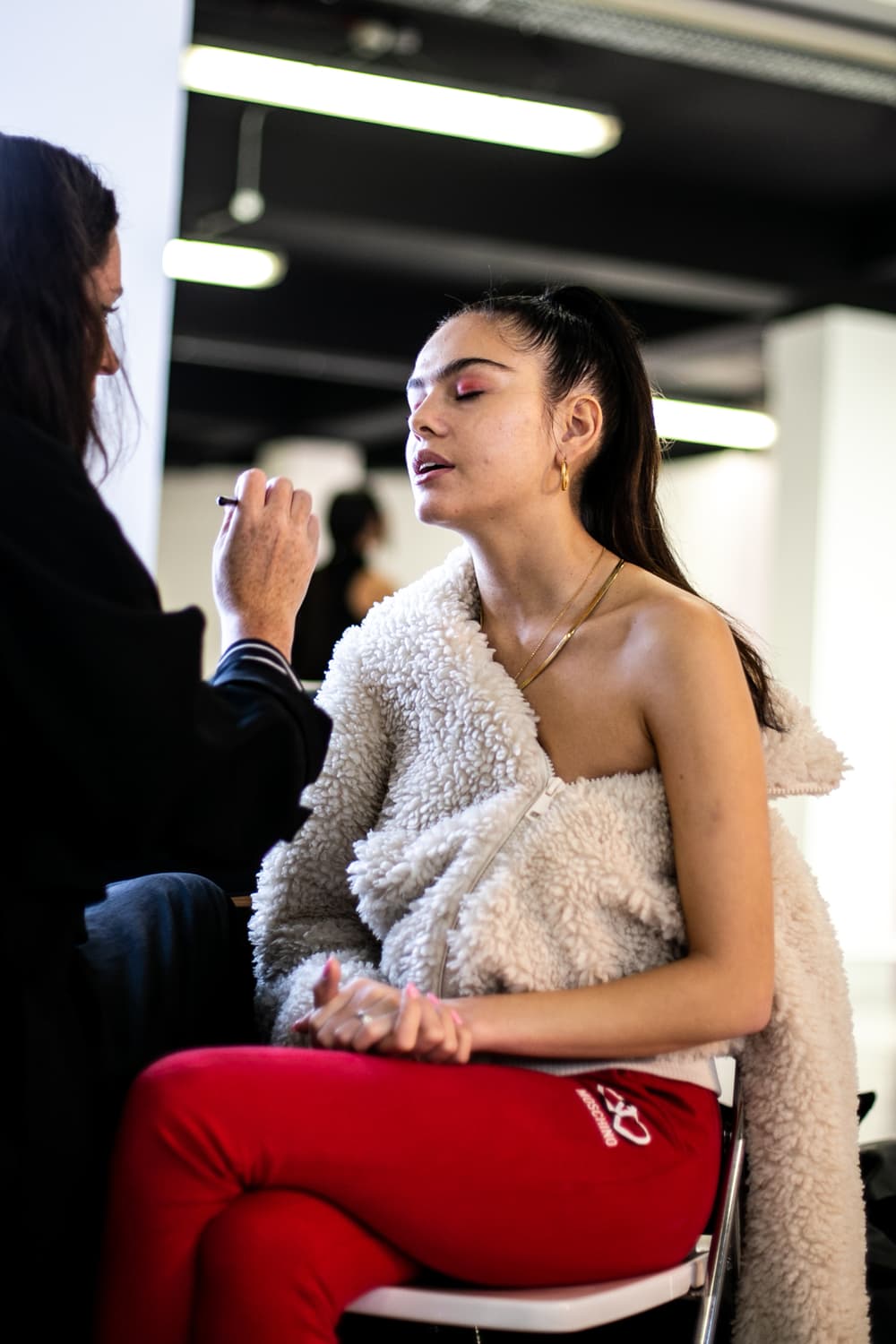 6 of 29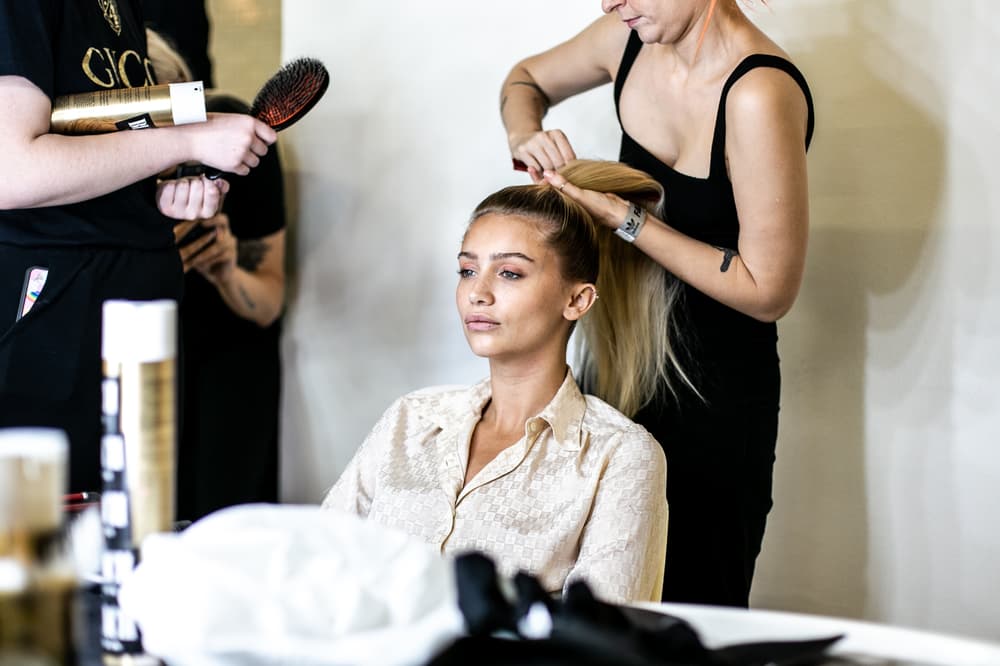 7 of 29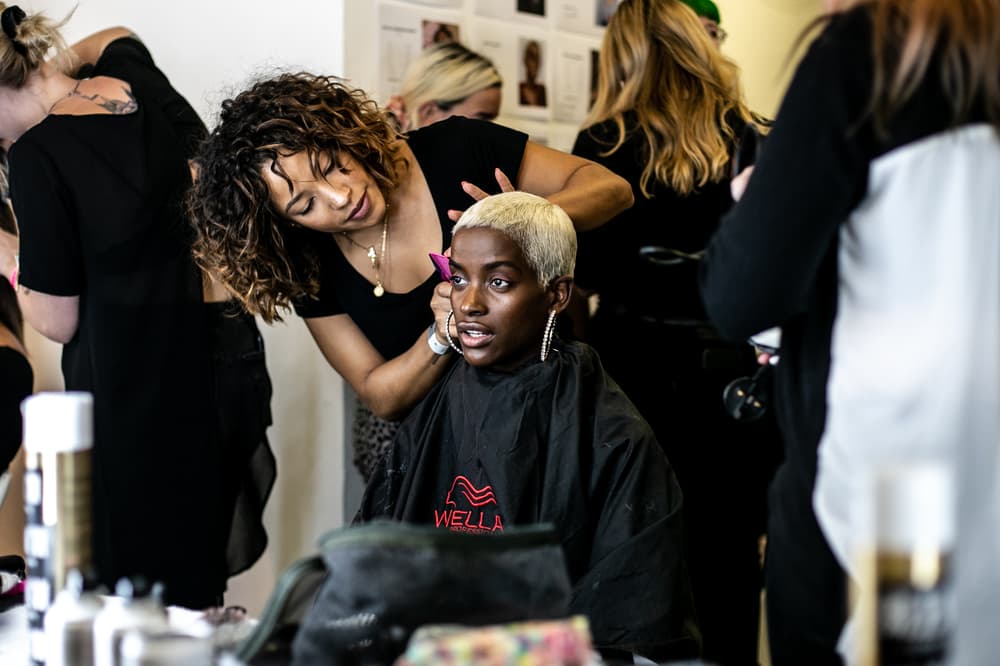 8 of 29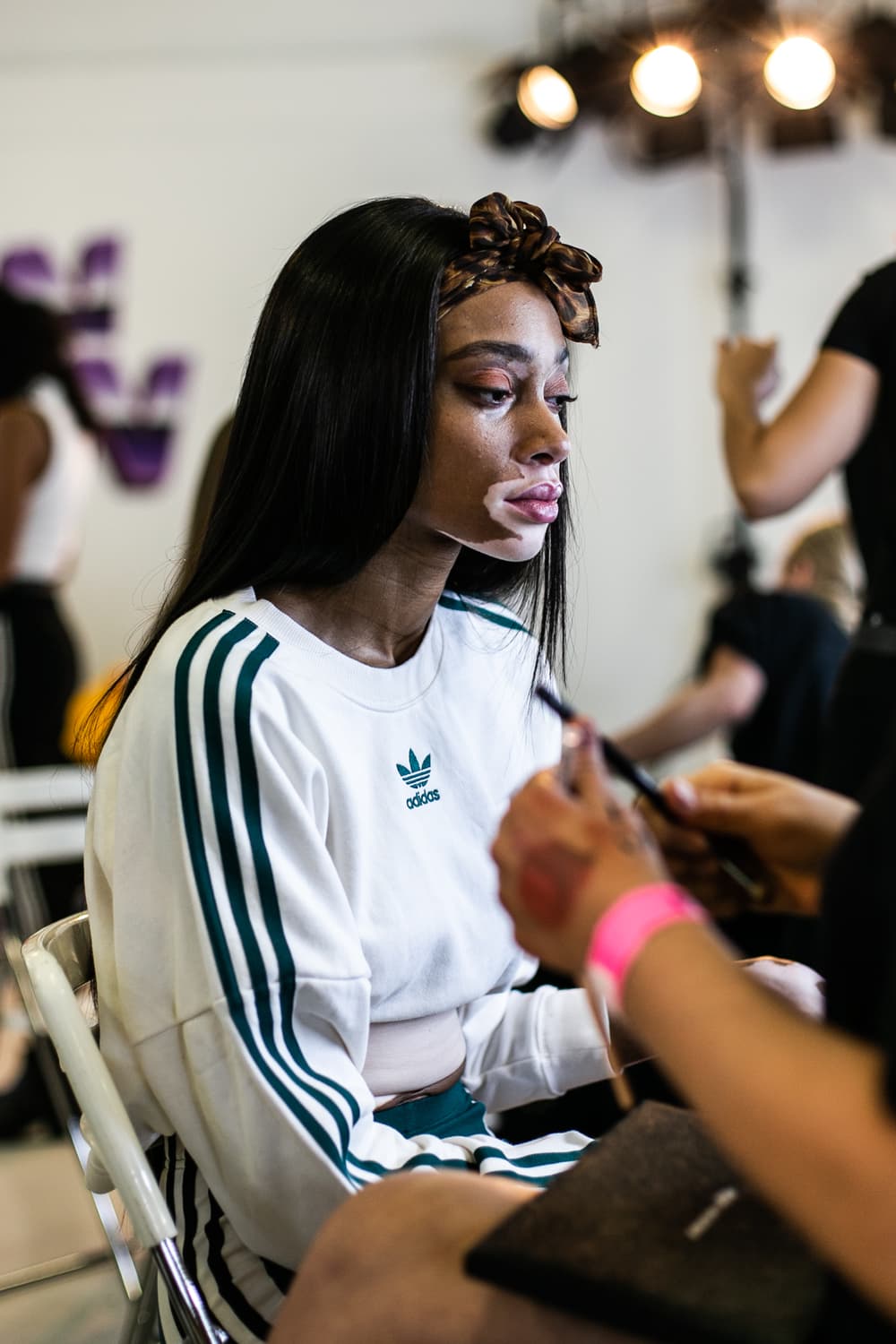 9 of 29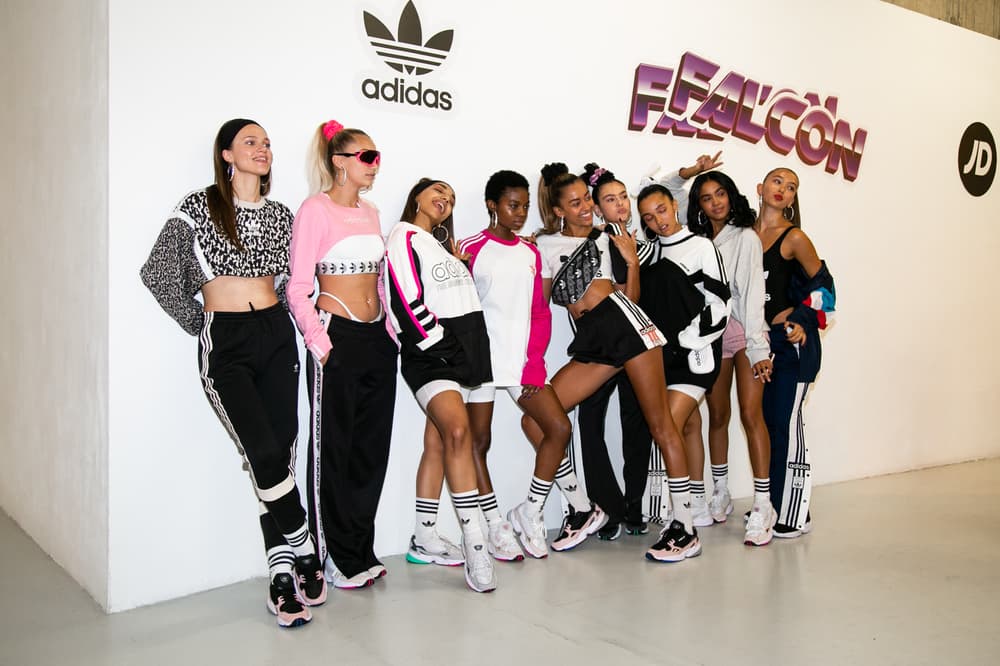 10 of 29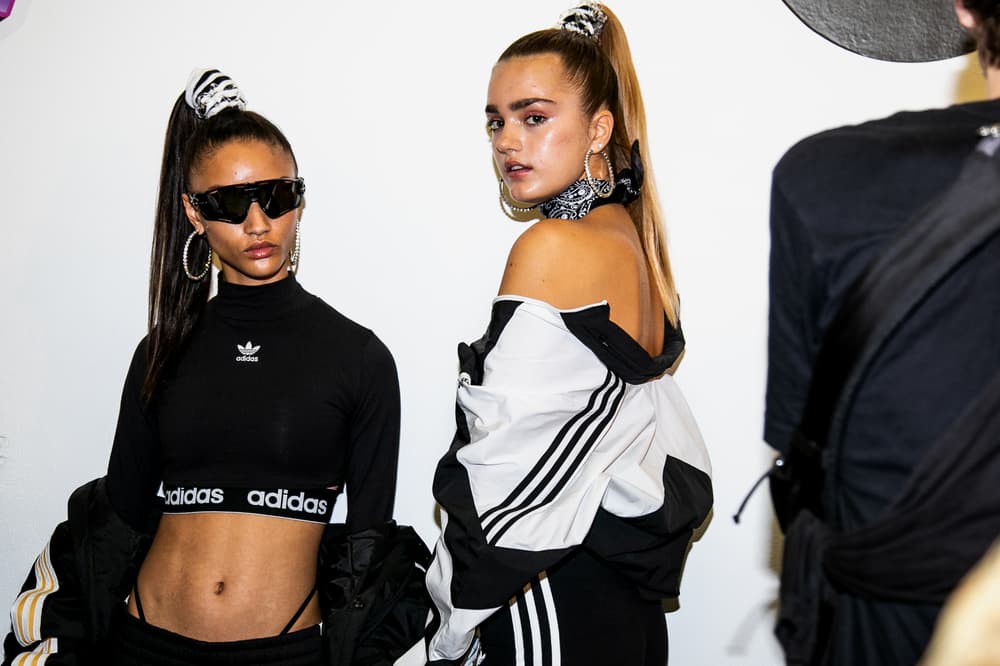 11 of 29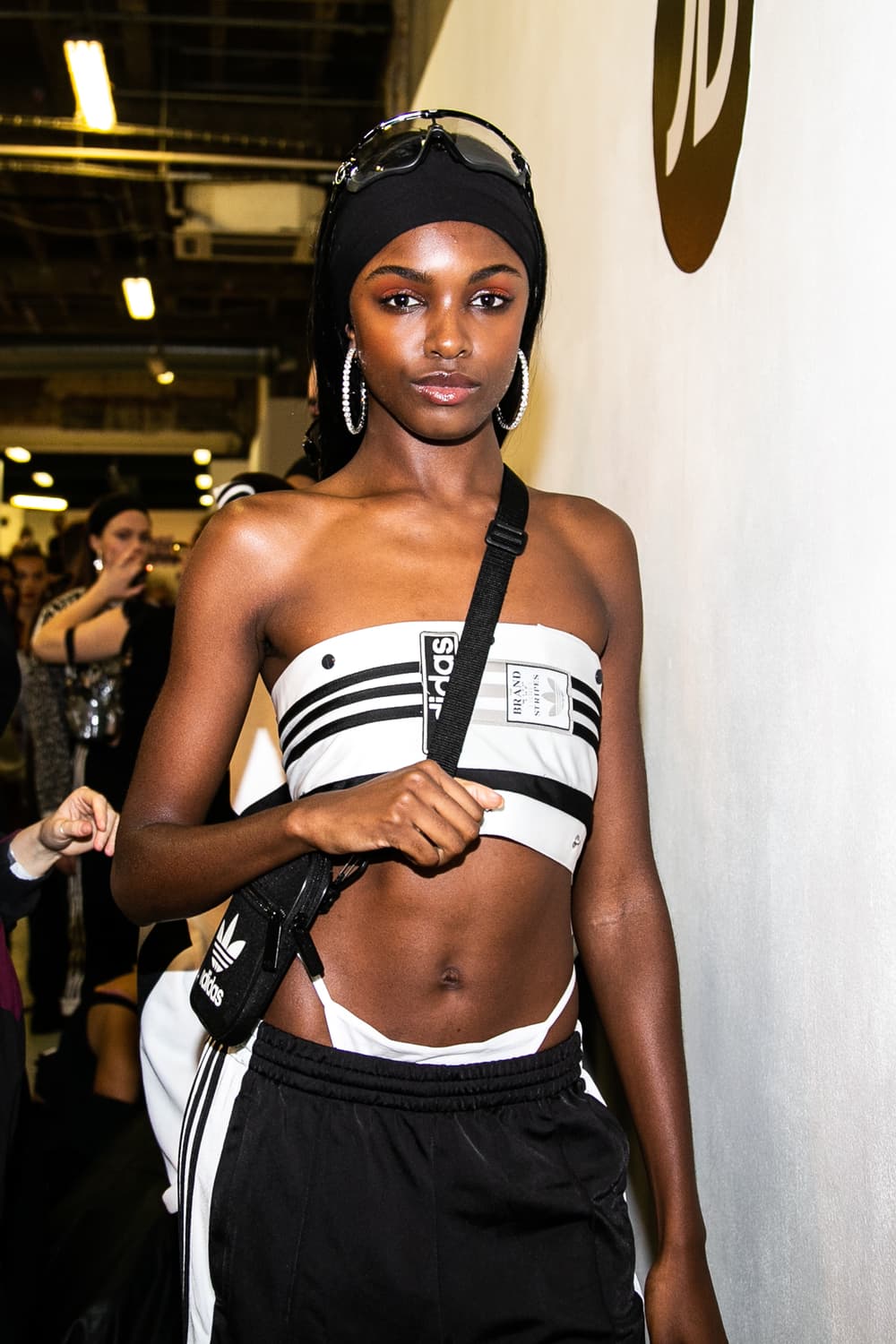 12 of 29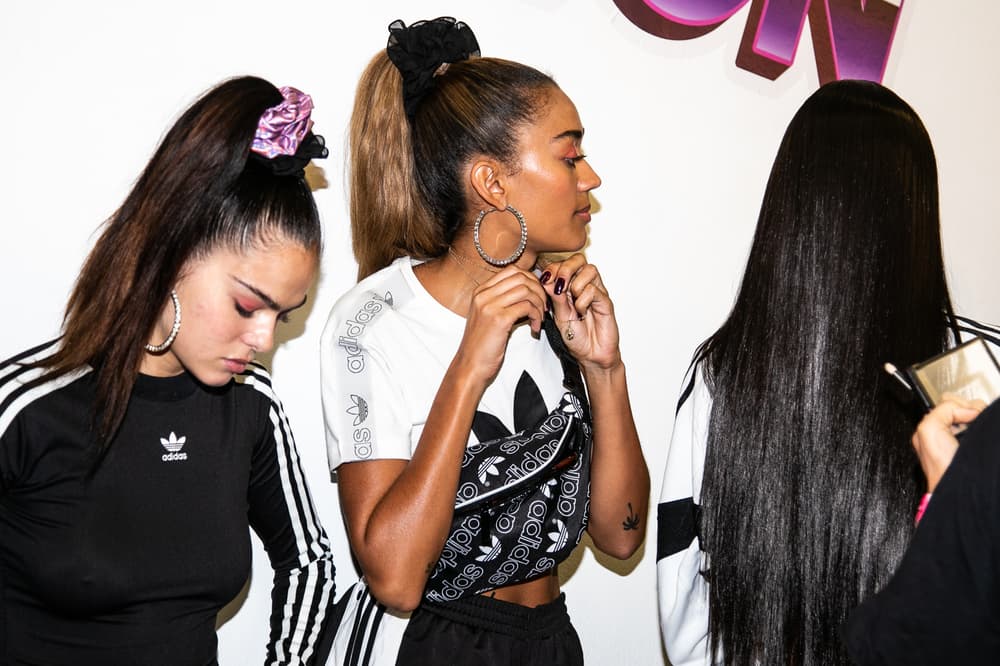 13 of 29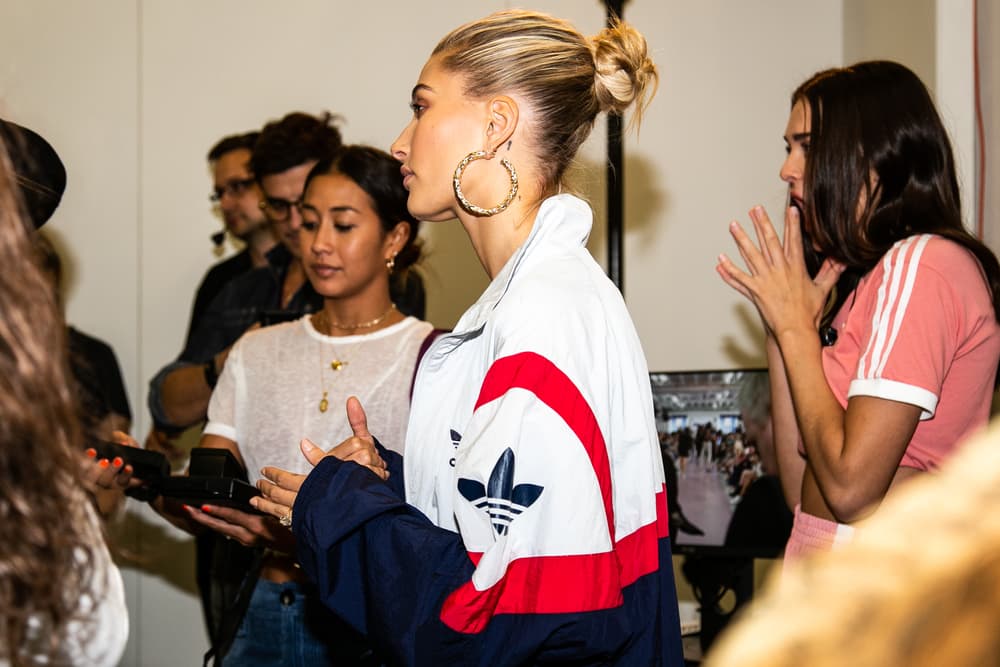 14 of 29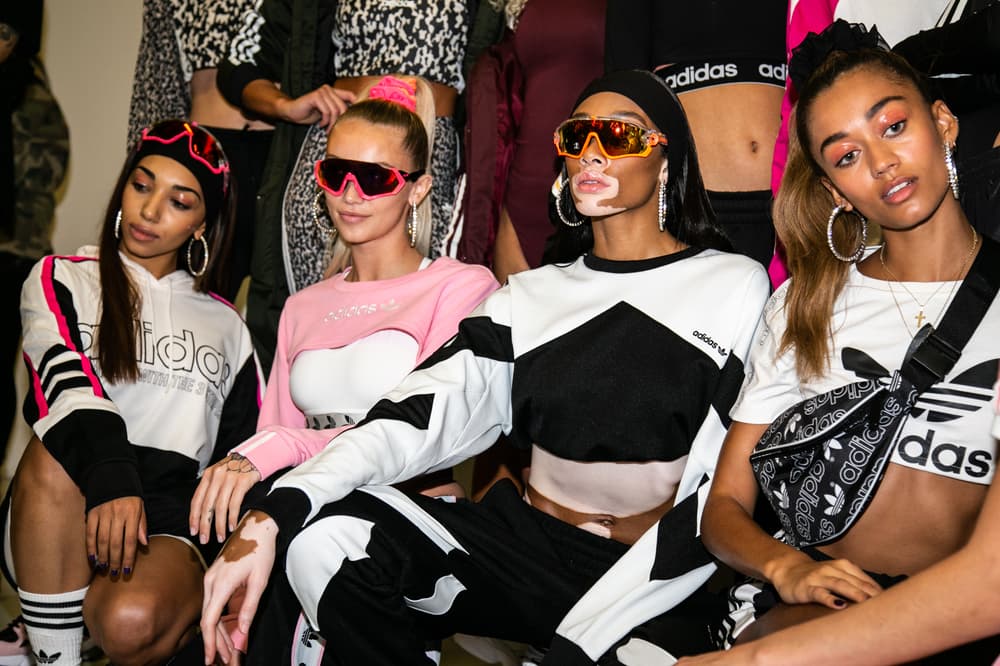 15 of 29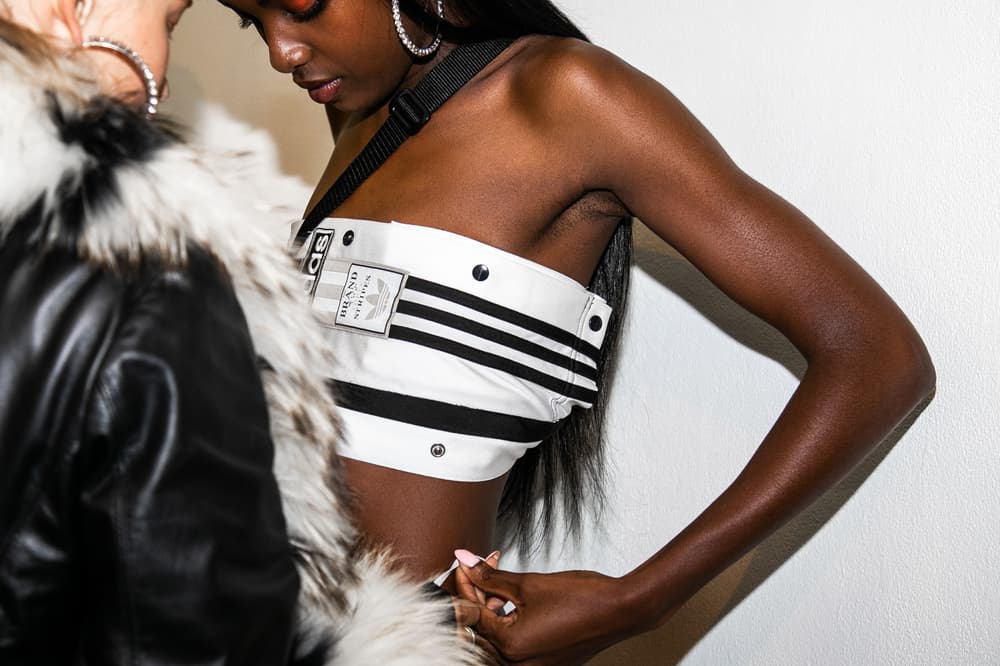 16 of 29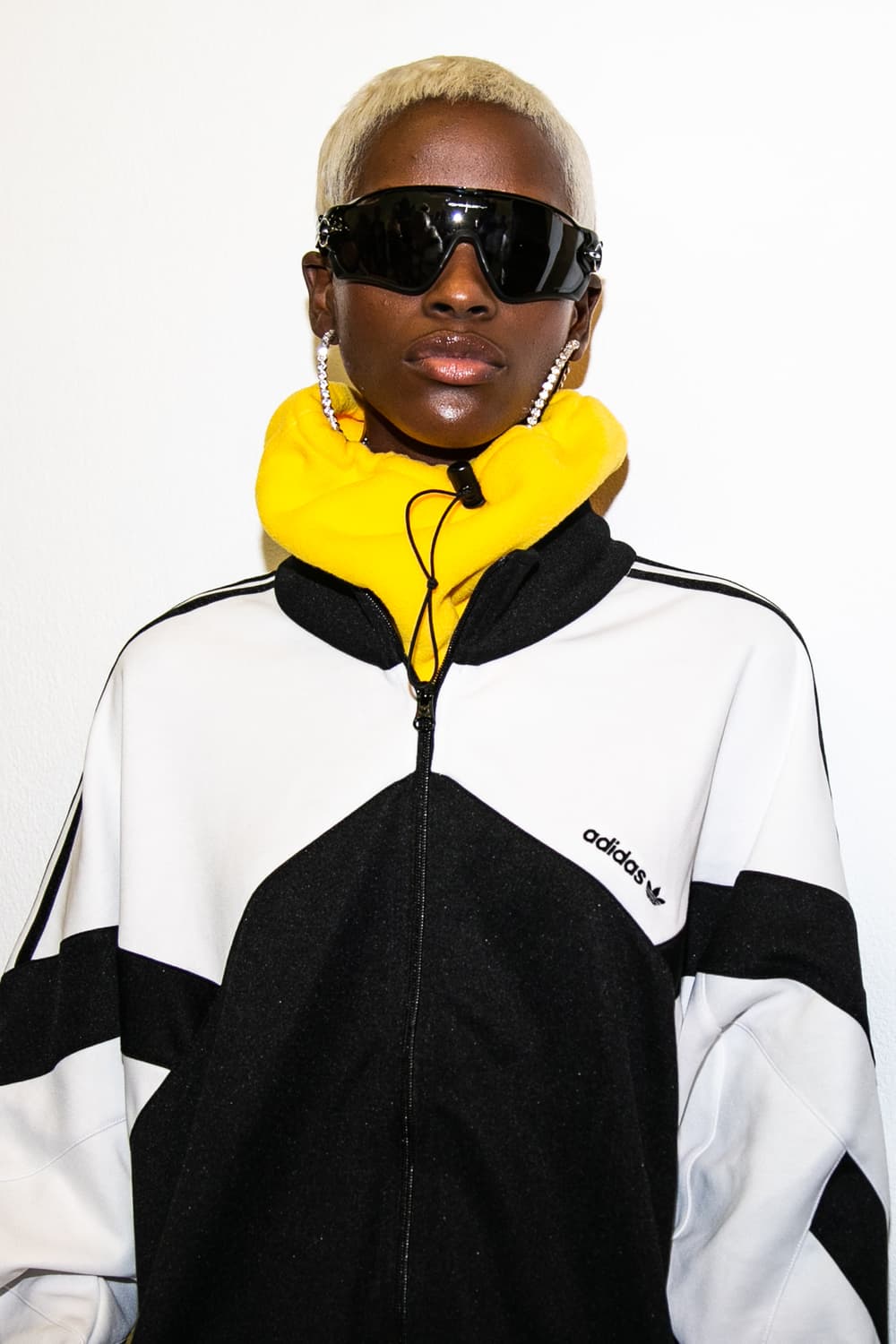 17 of 29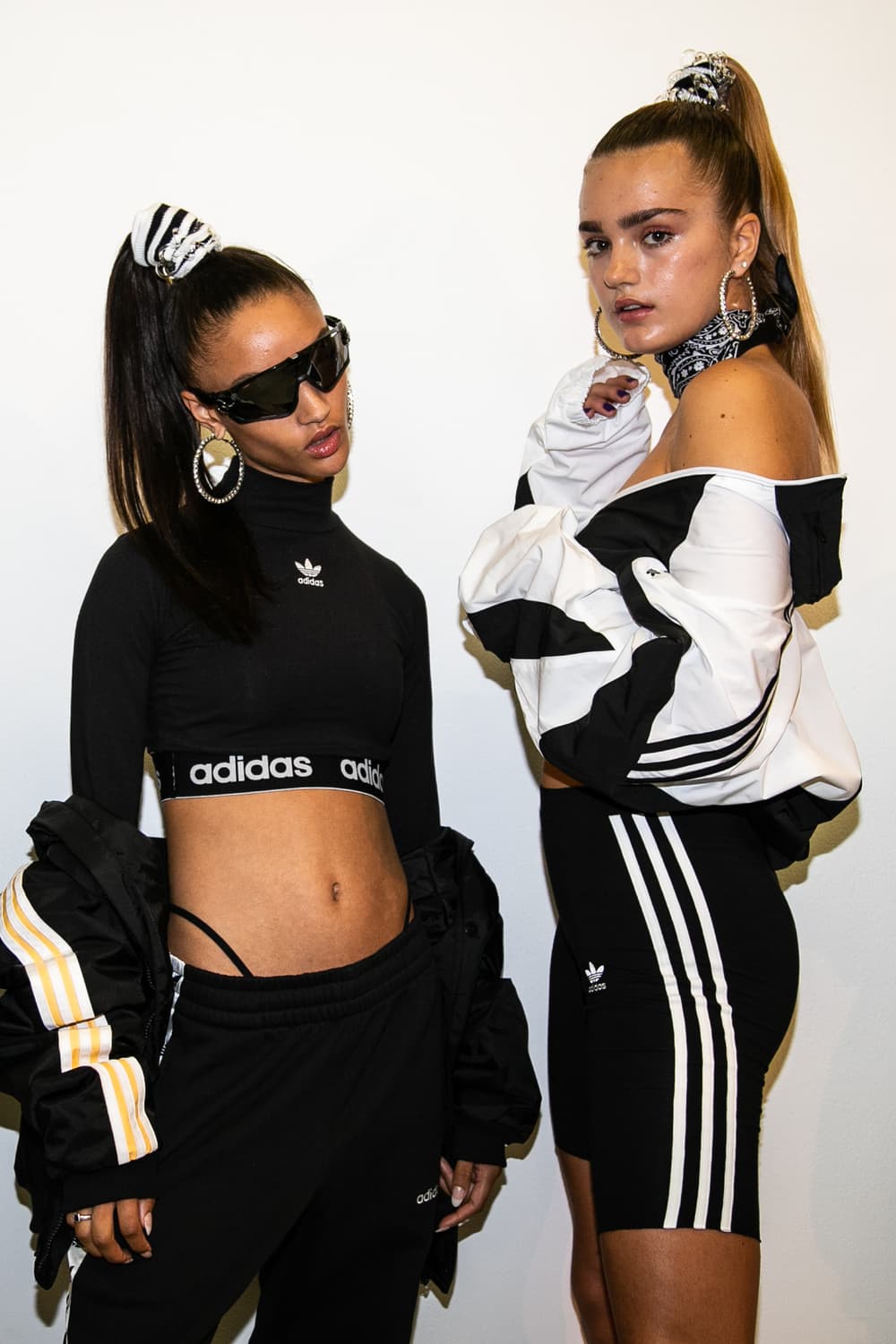 18 of 29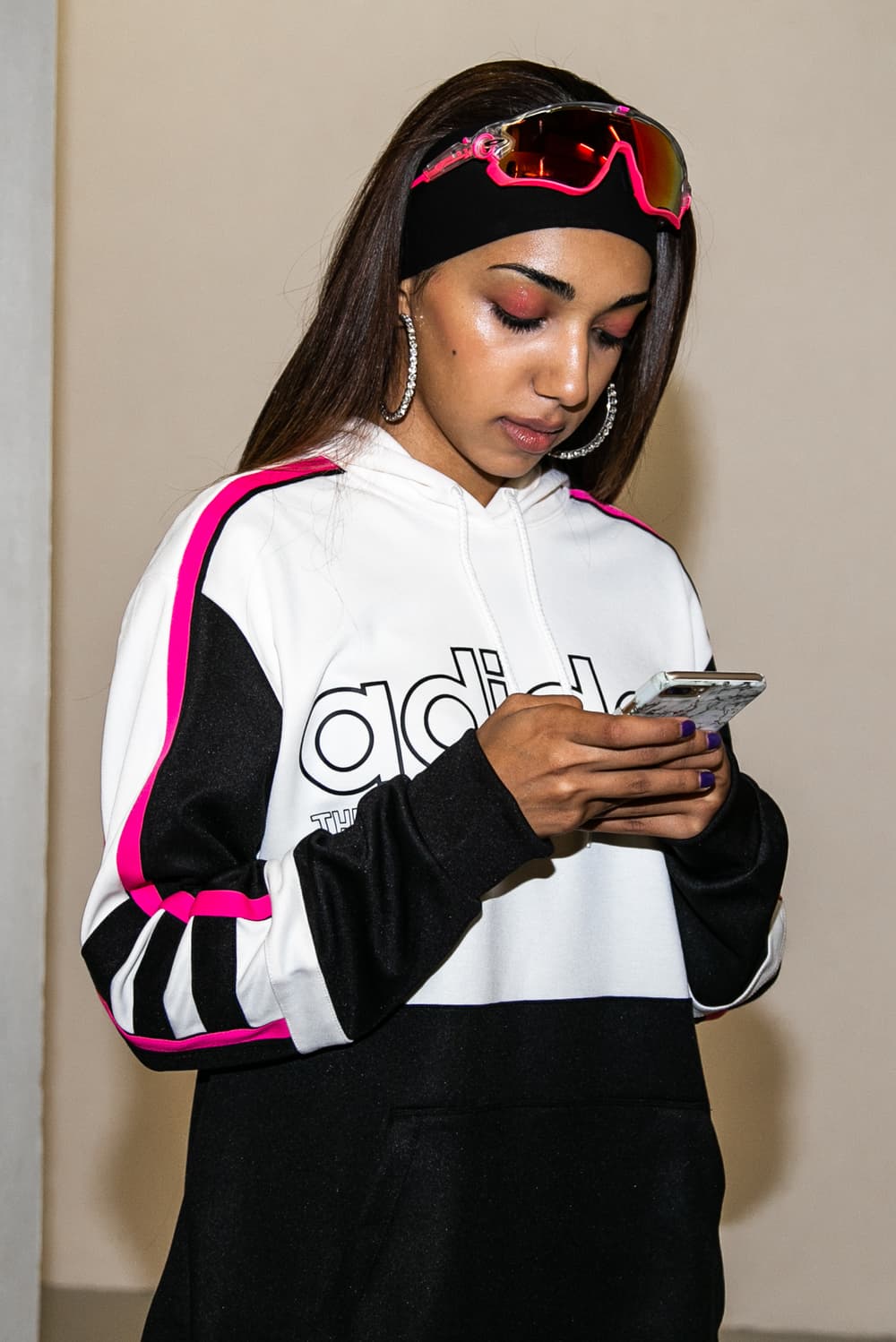 19 of 29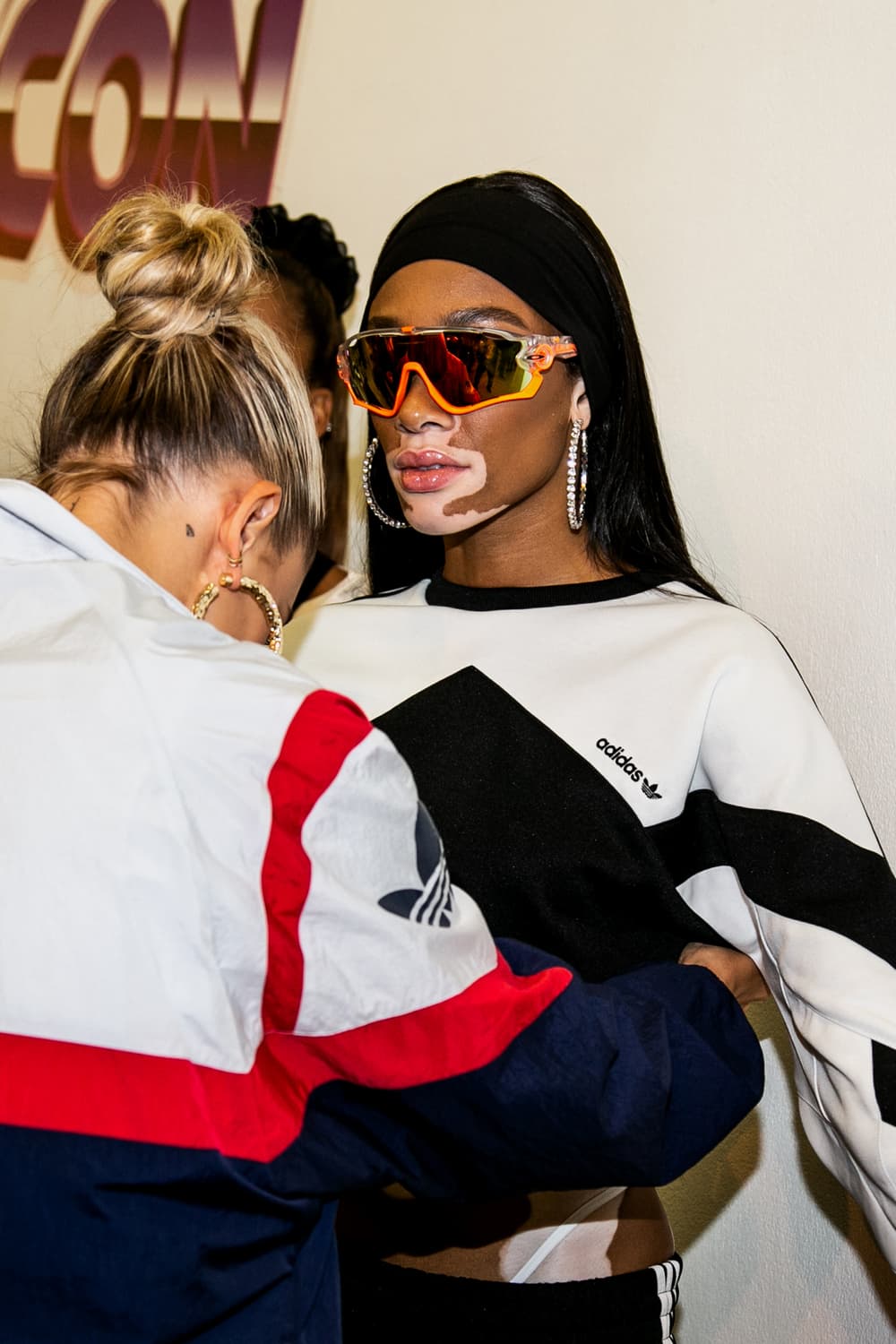 20 of 29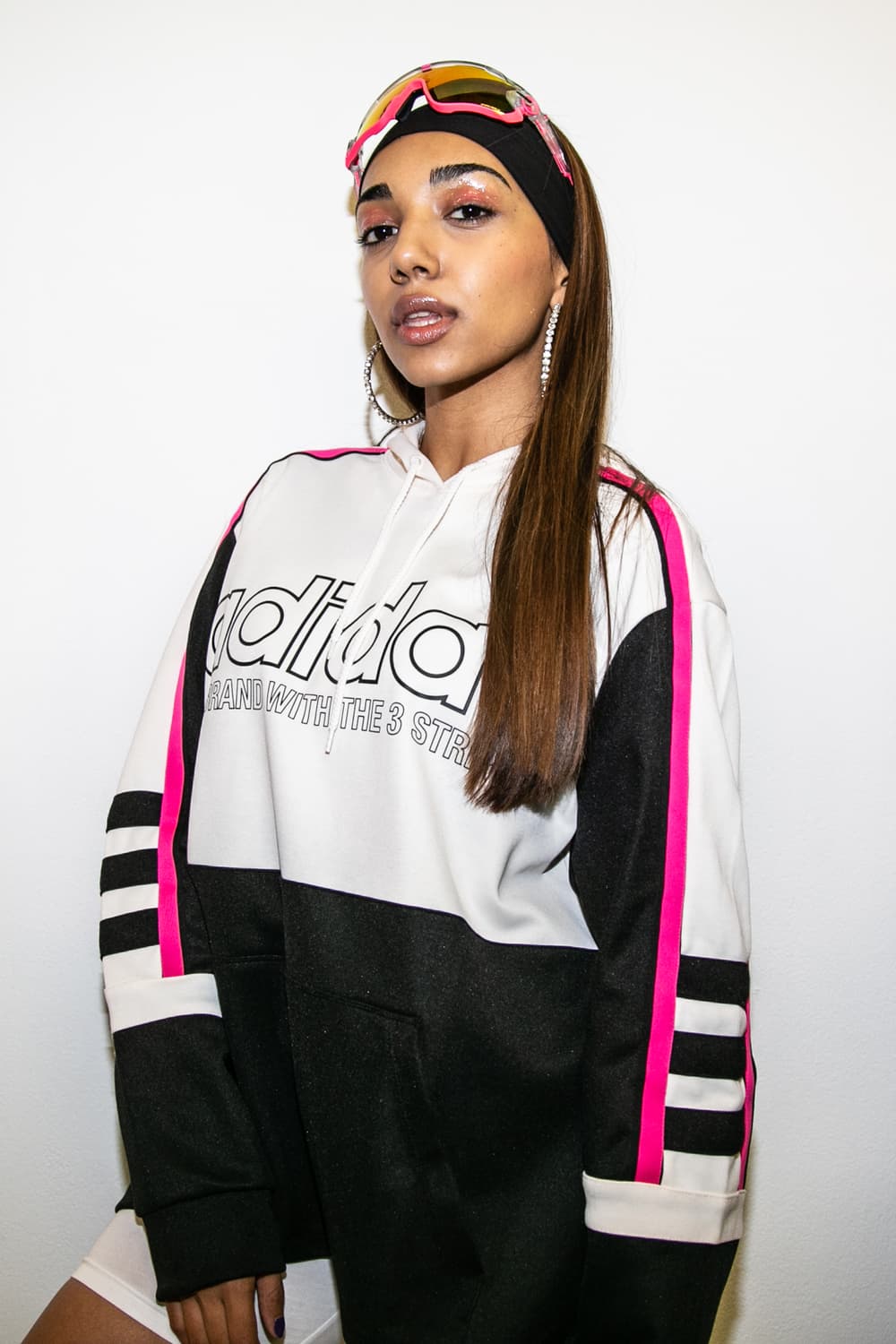 21 of 29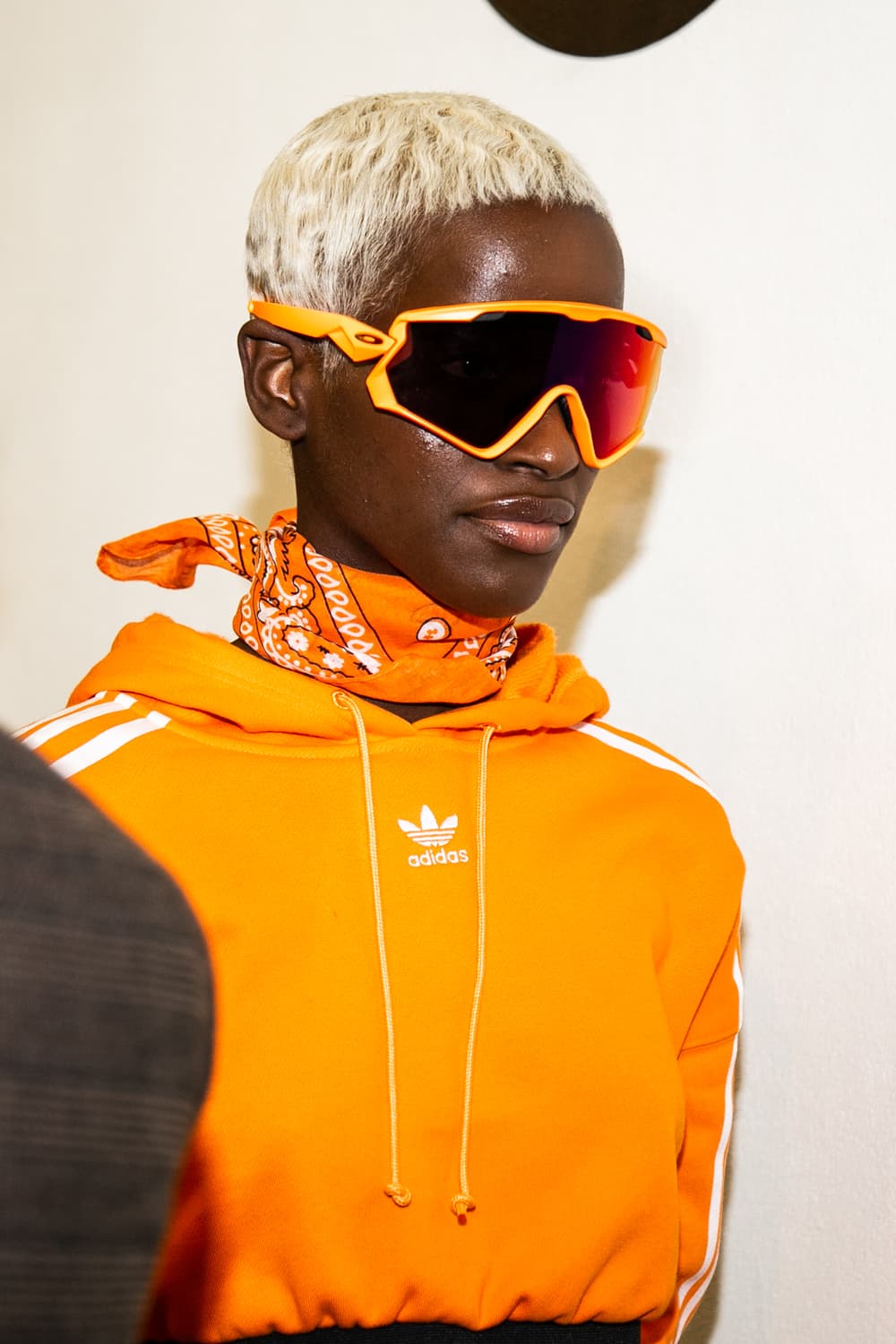 22 of 29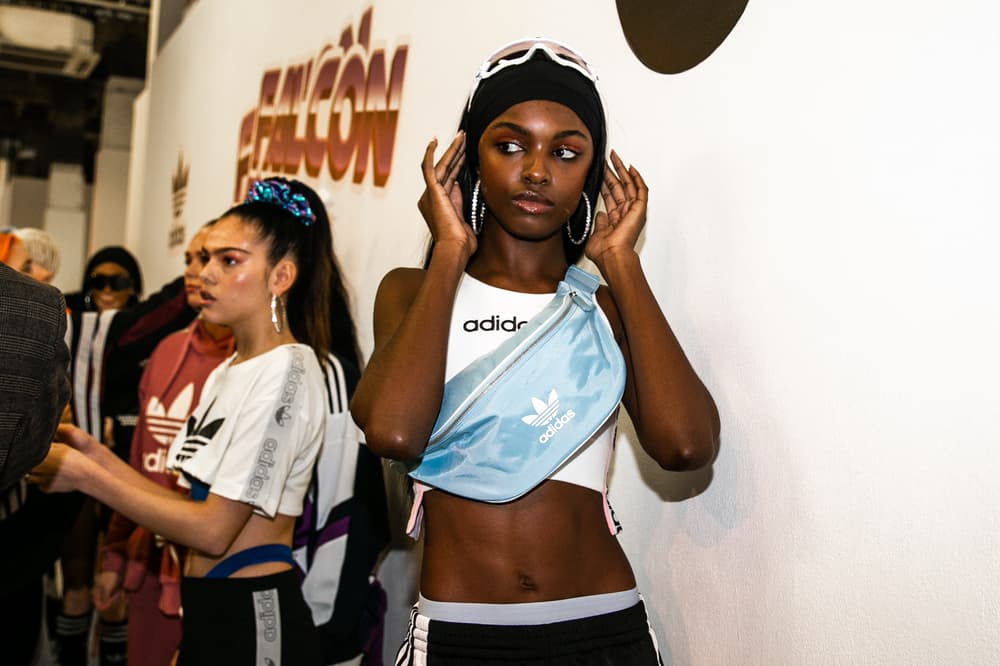 23 of 29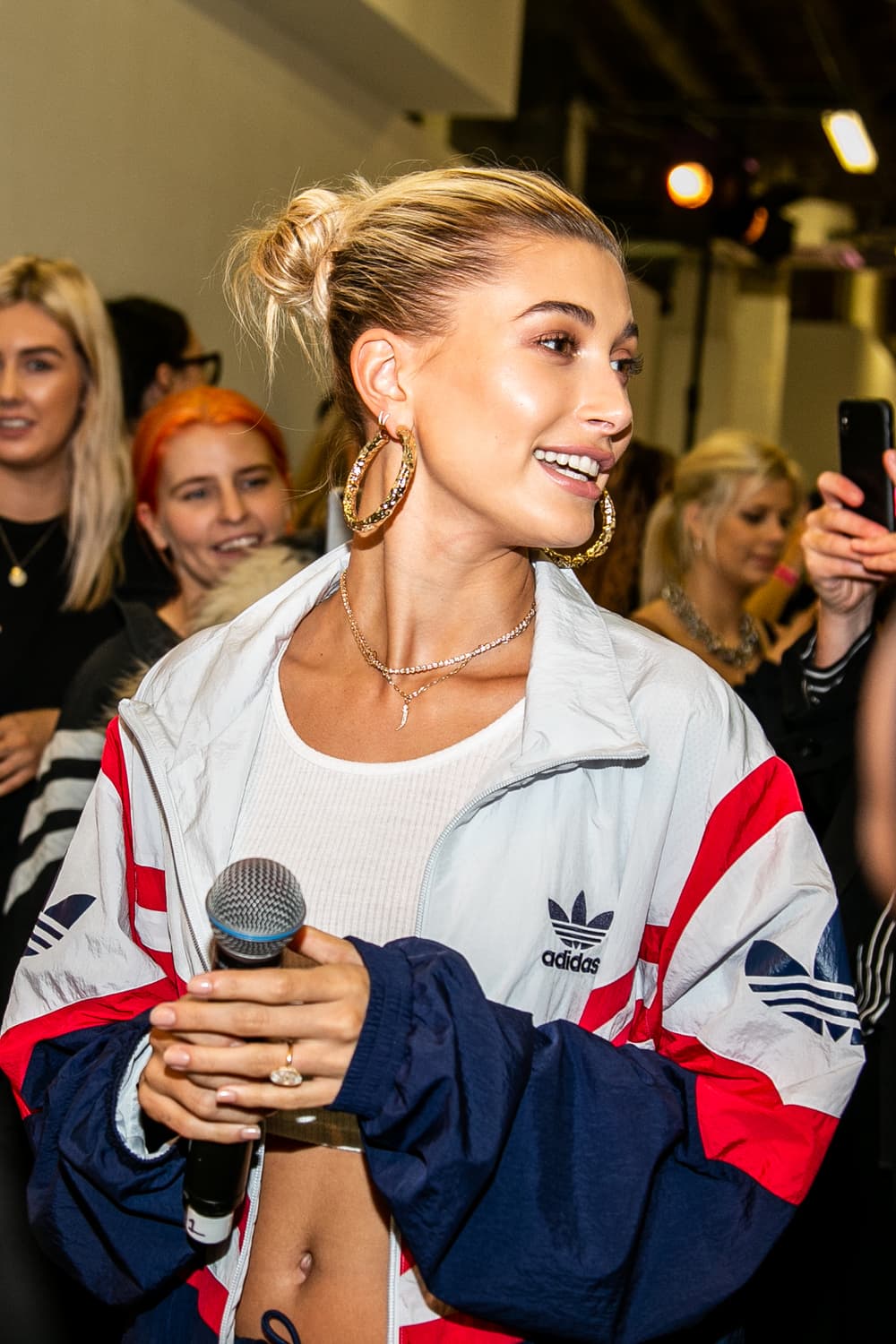 24 of 29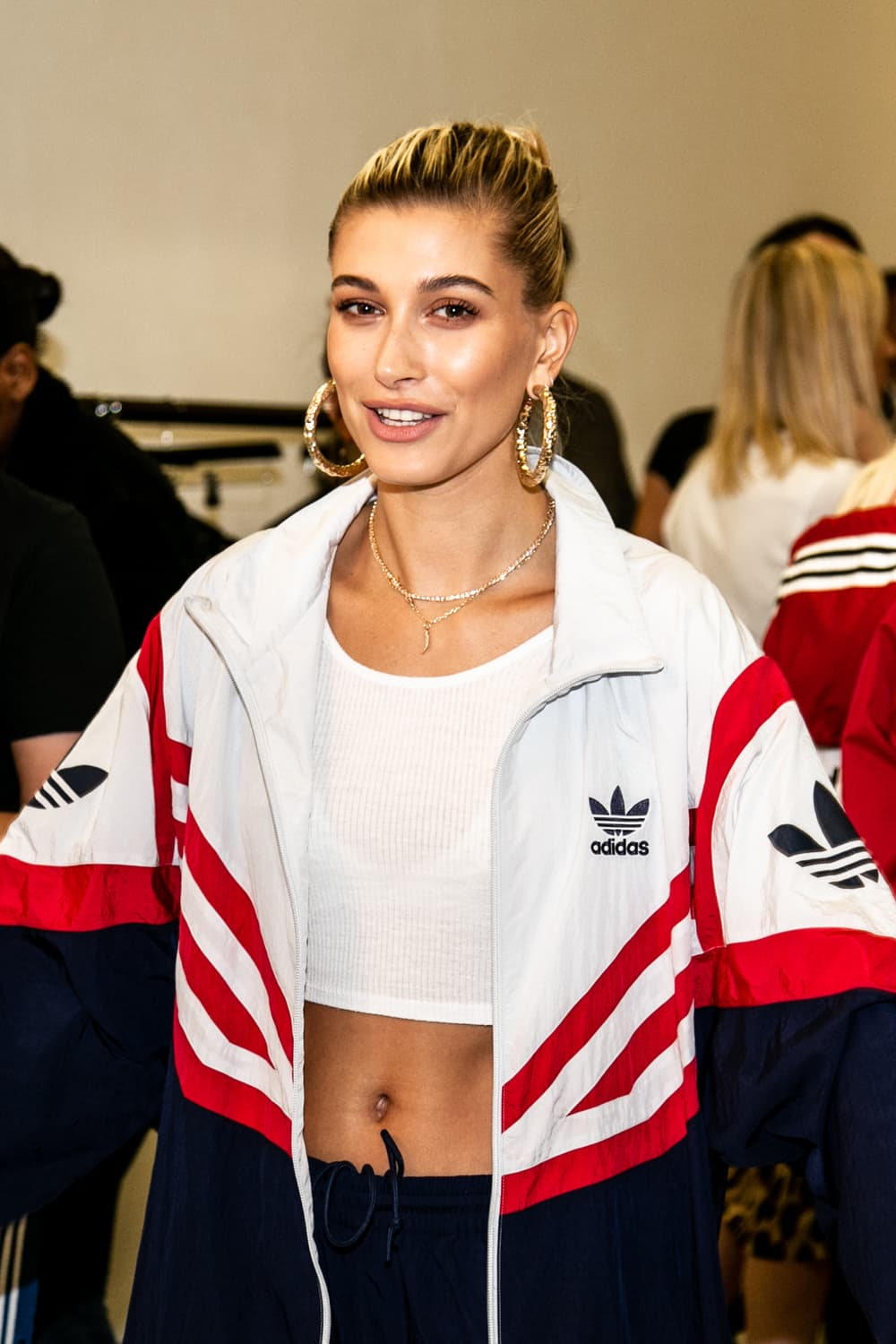 25 of 29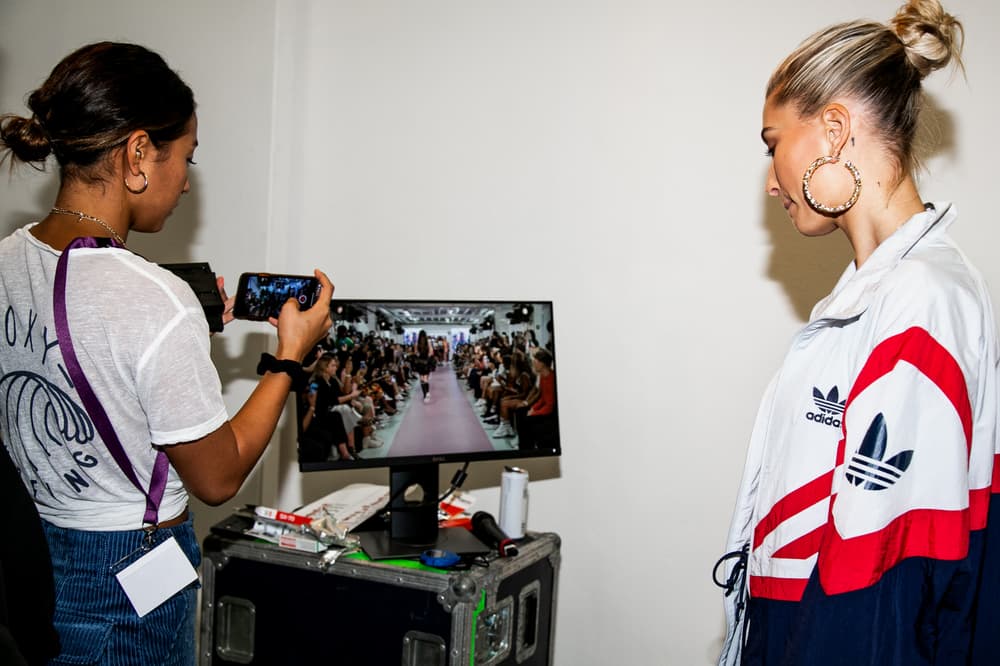 26 of 29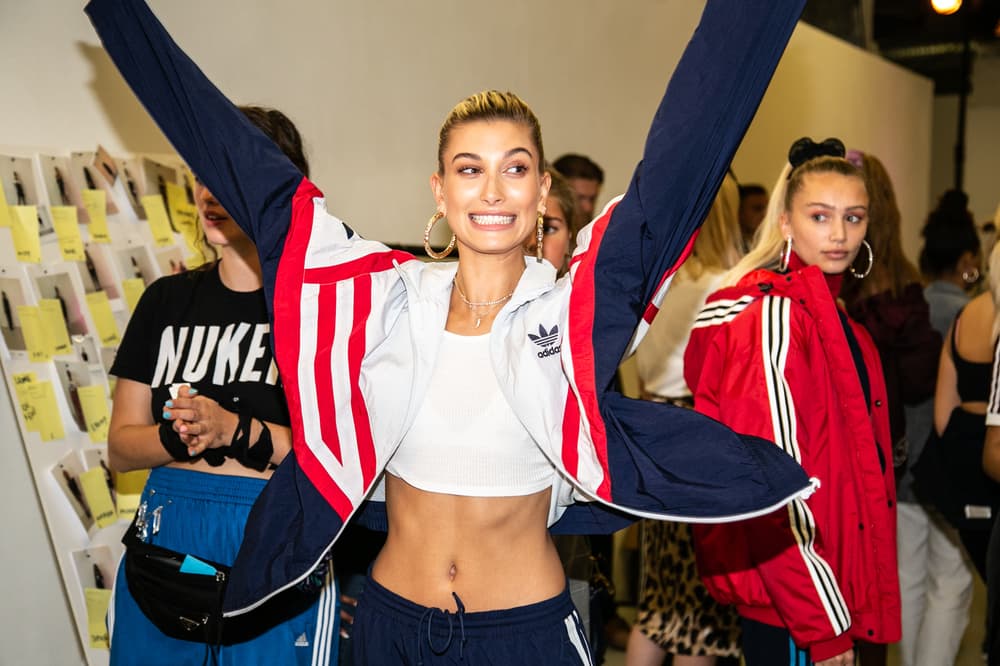 27 of 29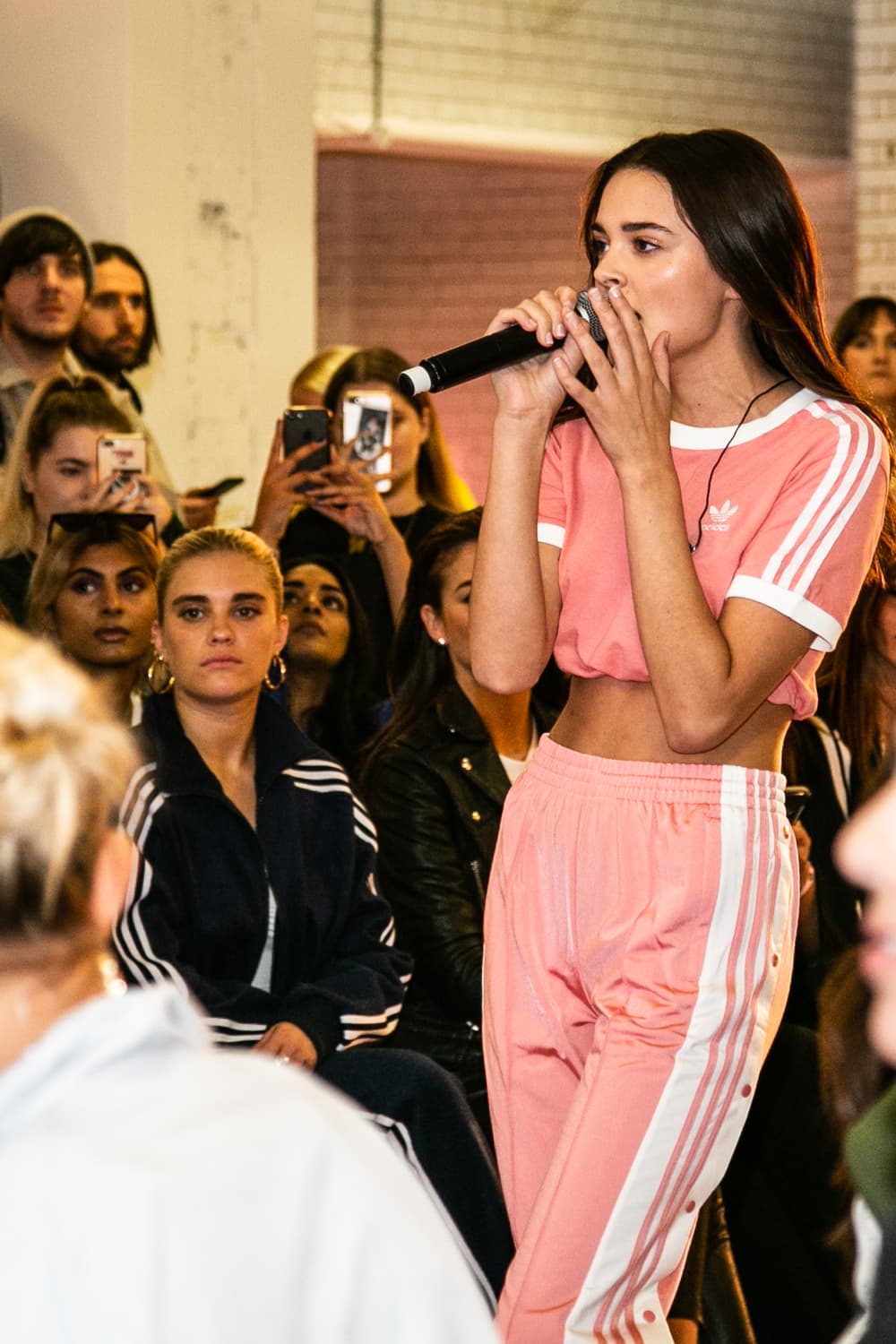 28 of 29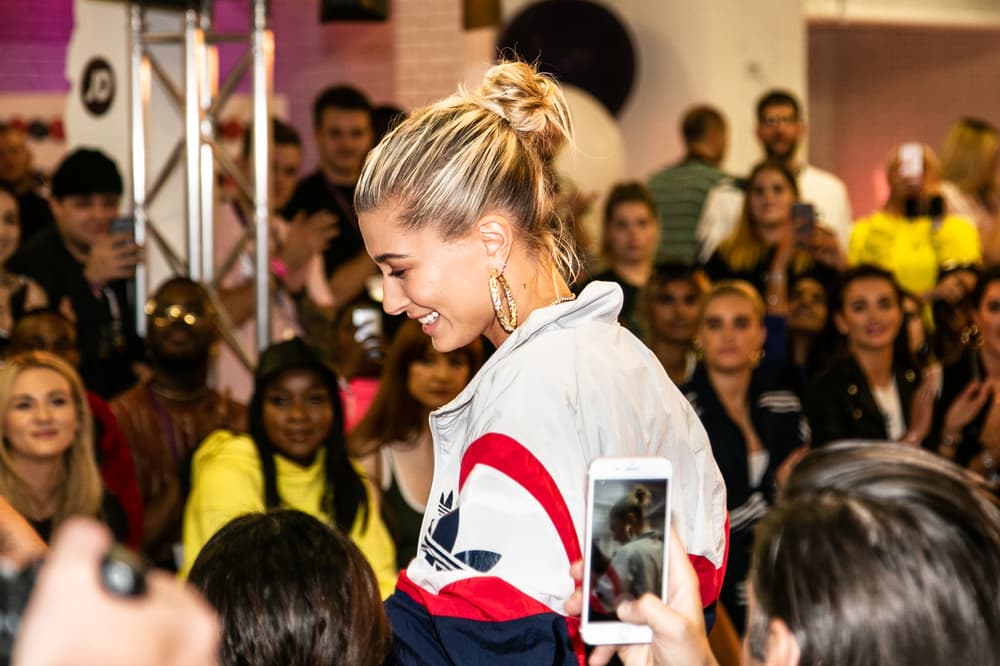 29 of 29
Go Behind-The-Scenes at Hailey Baldwin's JD x adidas Originals Falcon Show
Read our exclusive interview with the model, too.
Go Behind-The-Scenes at Hailey Baldwin's JD x adidas Originals Falcon Show
Read our exclusive interview with the model, too.
As the worlds most stylish descended on the British capital for London Fashion Week, Hailey Baldwin hosted her first show since she was unveiled as adidas and JD's "Style Creator" earlier this year.
Using the iconic, '90s-inspired Falcon sneaker in an "Icy Pink" colorway as the centerpiece for the show, Hailey pulled together a badass all-female lineup for her show, teaming the bold and chunky kicks with equally vibrant, nostalgic pieces by adidas Originals. Tearaway track pants, bandeaus, crop tops and vintage-style jackets made up the bulk of the street-ready, trend-led looks, accessorized with blingy hoop earrings and oversized cycling sunglasses. Leading the runway was a band of fierce and effortlessly cool ladies, including Winnie Harlow, Leomie Anderson and Cailin Russo and Hailey even brought her close friend, Charlotte Lawrence on board for a top-secret surprise performance.
We caught up with Hailey before the show to get the lowdown on her latest project – read on for more, and don't forget to take a look through our exclusive backstage images in the gallery above.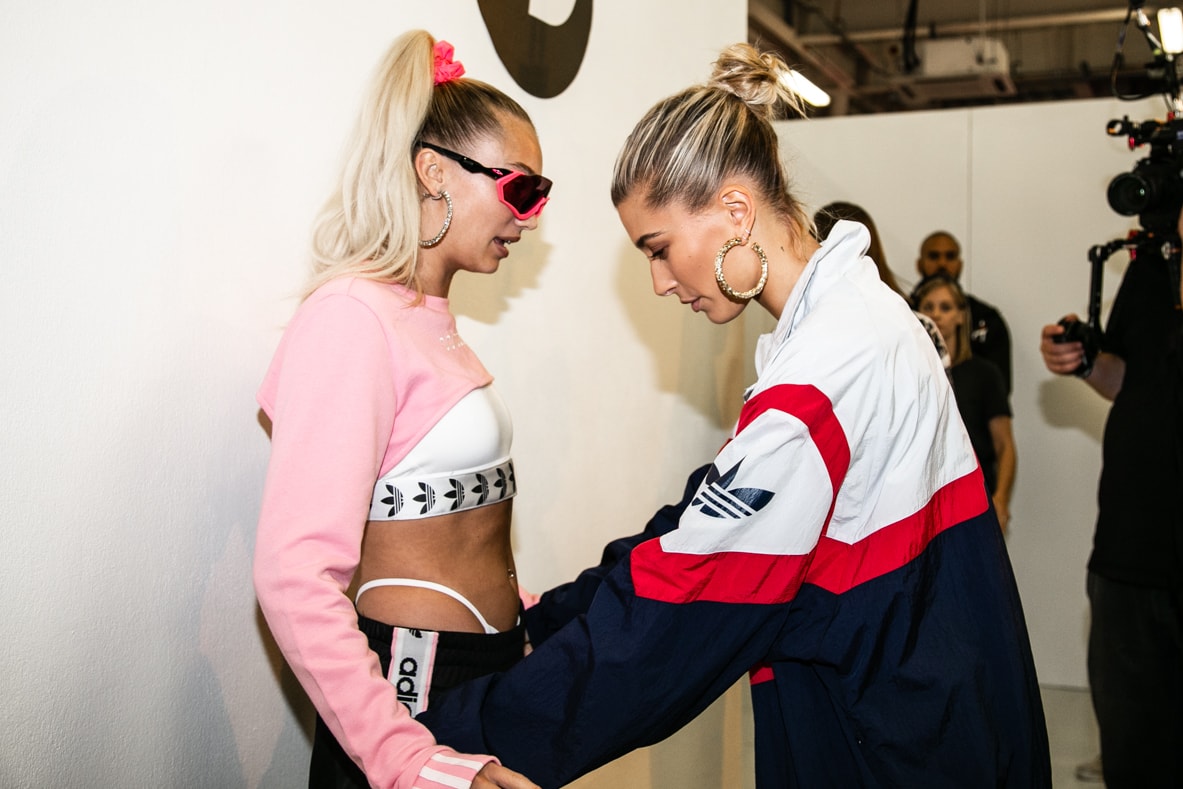 You creative-directed the adidas Originals "Streets of EQT" show in London last year; how did this show differ? Was there anything you learned from last time that helped you this time around? 
I think doing it last time just gave me a bit more of a formula for this time. Last year, I'd never done [something like] this before, I had no idea what I was in for. I just know that I'm passionate about creating and I really like doing it. This time around I went in with more of the theme I wanted, more of the idea behind it; I knew exactly how I wanted everything to be styled. I have a great stylist helping me with it – our ideas just meshed really well together. I obviously went with a super '90s theme, it's a lot more personalized by me than it was last time.
The roots of the Falcon sneaker lie in the '90s – how did you bring this theme to life for the show?
Some of the styling of the clothes is really nineties. There's cool little crop tops and high shorts and tube socks showing, coming out of the sneakers, so I think people will get the idea of it.
How did you select the women who are walking in the show today?
I just want it to be wearable for everyone. For different heights, different sizes, different ethnicities. I want there to be diversity in anything I'm working on because that's a really important thing in the modelling industry right now; becoming more diverse and open, and I really support it so I want to be able to show that.
Do you have any personal '90s style icons?
I love all the models from the nineties. Even the references I pulled where Kate Moss and the old school adidas stuff, the old school Tommy Hilfiger stuff, I'm just obsessed with that era.
Do you have any key pieces that are your favorites from the runway today?
There was so much more in the range this time than there was last time for me to work with. There are really cool coats, and there's a lot of color. Last year was very tonal, a lot of tans and olive greens whereas this has baby pink and red and all these extra colors mixed in.
You're wearing the Falcon sneakers right now – how do you like to style those sneakers usually?
I'm big on doing it with baggy sweats, with socks peeking out. Or little denim shorts, socks and sneakers. I'm always in sneakers, it's never a question for me. Always, always, always.
You can shop the adidas Originals Falcon "Icy Pink" exclusively at JD right now for £85 GBP (approx. $112 USD).
---
Share this article