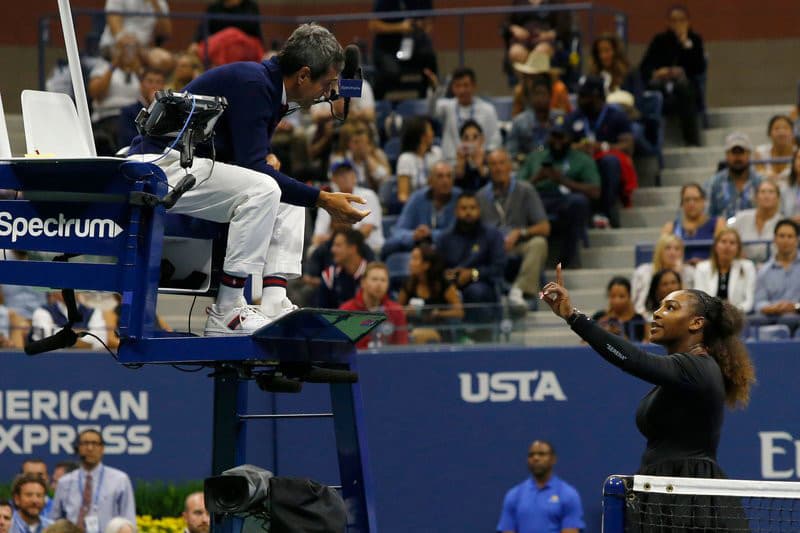 Culture
Serena Williams Just Got Fined $17,000 USD After Her US Open Loss
"I'm here fighting for women's rights and for women's equality."
Serena Williams Just Got Fined $17,000 USD After Her US Open Loss
"I'm here fighting for women's rights and for women's equality."
Following Serena Williams' controversial loss to Naomi Osaka at the US Open, the tennis star is now facing a fine of $17,000 USD for three violations she committed during the match. The 23-time Grand Slam Champion received a handful of fouls during the match, and also ended up receiving a coaching warning from the Chair Umpire, Carlos Ramos, who she called a "thief" during the second set. Williams denied any illegal coaching, and later slammed her racket after losing a serve to Osaka.
Williams later went on to call out the double standards in sports, saying that "he's never taken a game from a man because they said 'thief'," adding that, "I've seen other men call other umpires several things." Although she lost the game, Williams has been voicing her frustrations with the US Open game, as well as the sport. "I'm here fighting for women's rights and for women's equality and for all kinds of stuff," she said.
One of the founders of the Women's Tennis Association (WTA) and American 12-time Grand Slam singles champion Bille Jean King, also commented on the controversial game saying: "When a woman is emotional, she's 'hysterical' and she's penalised for it. When a man does the same, he's 'outspoken' and there are no repercussions," also highlighting the apparent sexism within the sport.
Let us know what you think about the US Open game in the comments below.
---
Share this article