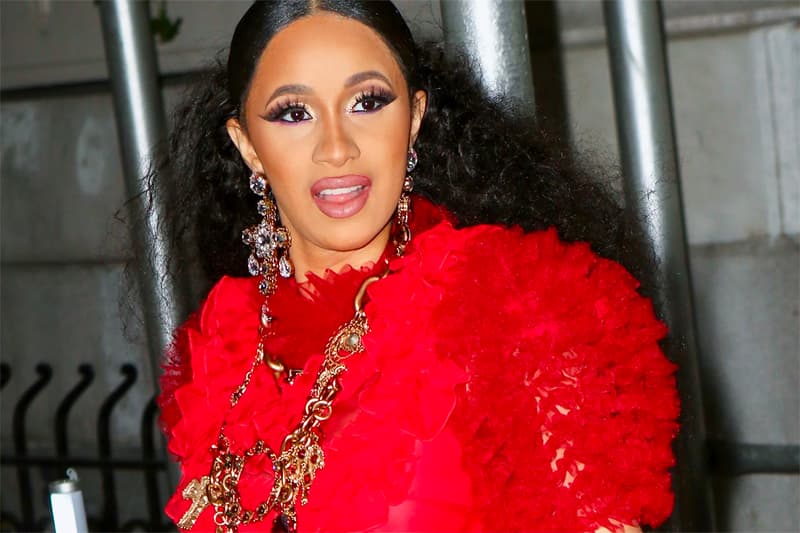 Music
Cardi B Addresses Beef With Nicki Minaj Following Their Alleged Fight at NYFW Party
The drama continues.
Cardi B Addresses Beef With Nicki Minaj Following Their Alleged Fight at NYFW Party
The drama continues.
The bitter feud between Cardi B and Nicki Minaj escalated earlier this week when the two artists were reportedly caught in a fight at a New York Fashion Week event.
On Friday (September 7) night, news surrounding the duo's brawl surfaced when Cardi was escorted out of the Harper's Bazaar ICONS party by security. Videos of what happened inside the star-studded event — including the footage below — have since gone viral. According to Cosmopolitan, Nicki allegedly stepped on the gown of the "I Like It" artist intentionally and caused it to rip, leading to the physical confrontation between the two and Cardi ultimately throwing a shoe at her rival. The 25-year-old star was photographed barefoot and bruised when exiting the soirée.
Following the incident, Cardi has taken to her Instagram account to share a scathing message intended for Minaj:
"I've let a lot of sh*t slide! I let you sneak diss me, I let you lie on me, I let you attempt to stop my bags, f*ck up the way I eat! You've threaten other artists in the industry, told them if they work with me you'll stop f*ckin with them!! I let you talk big sh*t about me!!"
You may read Cardi's post in full below.
landed in NY just in time for #BazaarIcons & saw Cardi B & Nicki Minaj fighting. I was sooo tired from the flight but now completely awake ?

— Aimee [Ah-Mee] Song (@AIMEESONG) September 8, 2018
---
Share this article