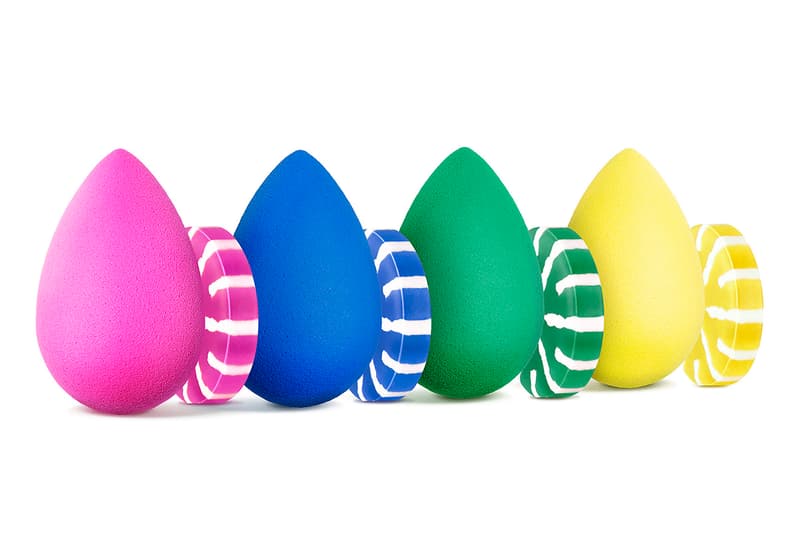 Beauty
beautyblender Addicts Can Now Collect the Beloved Makeup Sponge in Every Color
How much do you want them all?
beautyblender Addicts Can Now Collect the Beloved Makeup Sponge in Every Color
How much do you want them all?
Earlier this summer, beautyblender debuted a new Sapphire sponge that made for a nice change from the makeup applicator's usual pink hue. Now for the Holiday 2018 season, the brand is releasing even more never-before-seen shades of the popular product.
While December is still three months away, beautyblender has secretly unveiled its Sweet Indulgence Set at Sephora's website. Featuring a total of four sponges, the limited-edition collection includes not only the original fluorescent pink and "Sapphire" shade, but also two new colorways dubbed "Joy" and "Ivy." Known for creating a seamless complexion with its streak-free application, the beautyblender is the perfect gift for yourself and your equally beauty-obsessed friends.
While an individual beautyblender typically prices out at $20 USD, the Sweet Indulgence Set will be available for purchase at only $65 USD exclusively at Sephora. Rouge members of the beauty retailer could expect to get early access of the collection on September 15.
While you're here, read all about Sephora's new in-store facial service.
Share this article