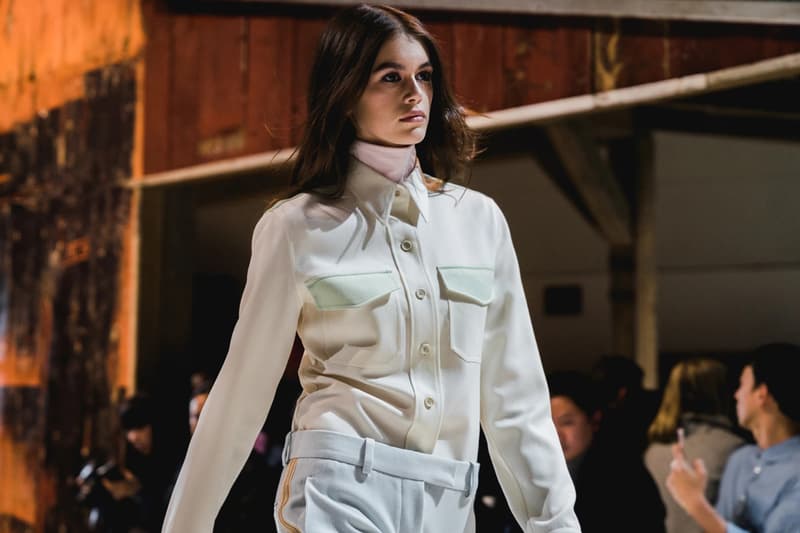 Fashion
Calvin Klein Announces 205W39NYC Rebrand & Closing of Madison Avenue Store
Following Raf Simon' departure.
Calvin Klein Announces 205W39NYC Rebrand & Closing of Madison Avenue Store
Following Raf Simon' departure.
Last month it was announced that Raf Simons would be stepping down as chief creative officer of Calvin Klein. Now, the fashion house has officially announced its next steps: rebranding the 205W39NYC line and closing the Madison Avenue flagship store.
According to an official release by PVH, the 205W39NYC ready-to-wear line will relaunch under a new name, design approach and creative direction. The fashion house also made it clear that it would be shifting to become "digital-first."
The release also shared the following:
"The new business will focus on connecting directly to all of the other CALVIN KLEIN brands and amplifying each category with unique products and aspirational experiences. The relaunched business will be designed to evolve the traditional luxury fashion model by connecting with a diverse range of communities, offering an unexpected mix of influences and moving at an accelerated pace."
Steve Shiffman, chief executive officer of Calvin Klein Inc. added that the fashion house must "meet consumer demands by creating culturally relevant products and experiences that engage communities, by pushing fashion and culture forward." Steps to making this happen include streamlining the brand and the consolidation of men's Calvin Klein Sportswear and Calvin Klein Jeans.
Stay tuned here as more news emerges.
---
Share this article