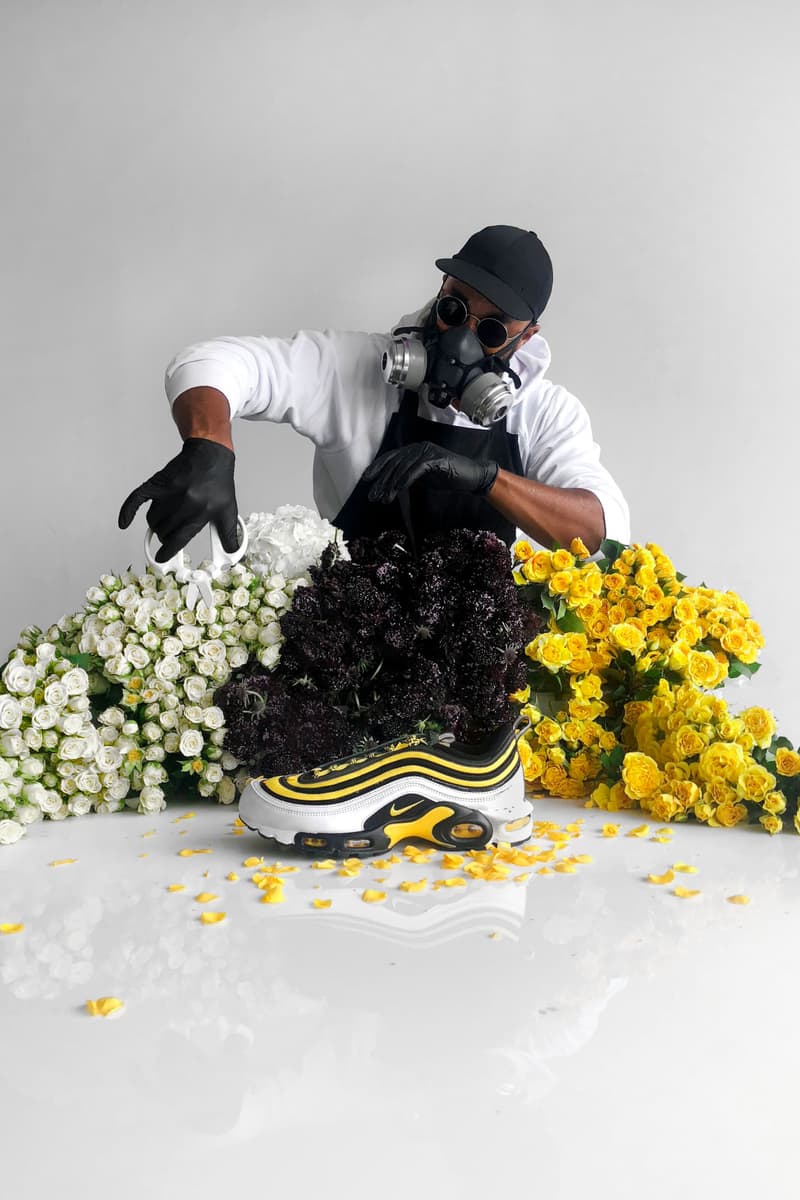 1 of 2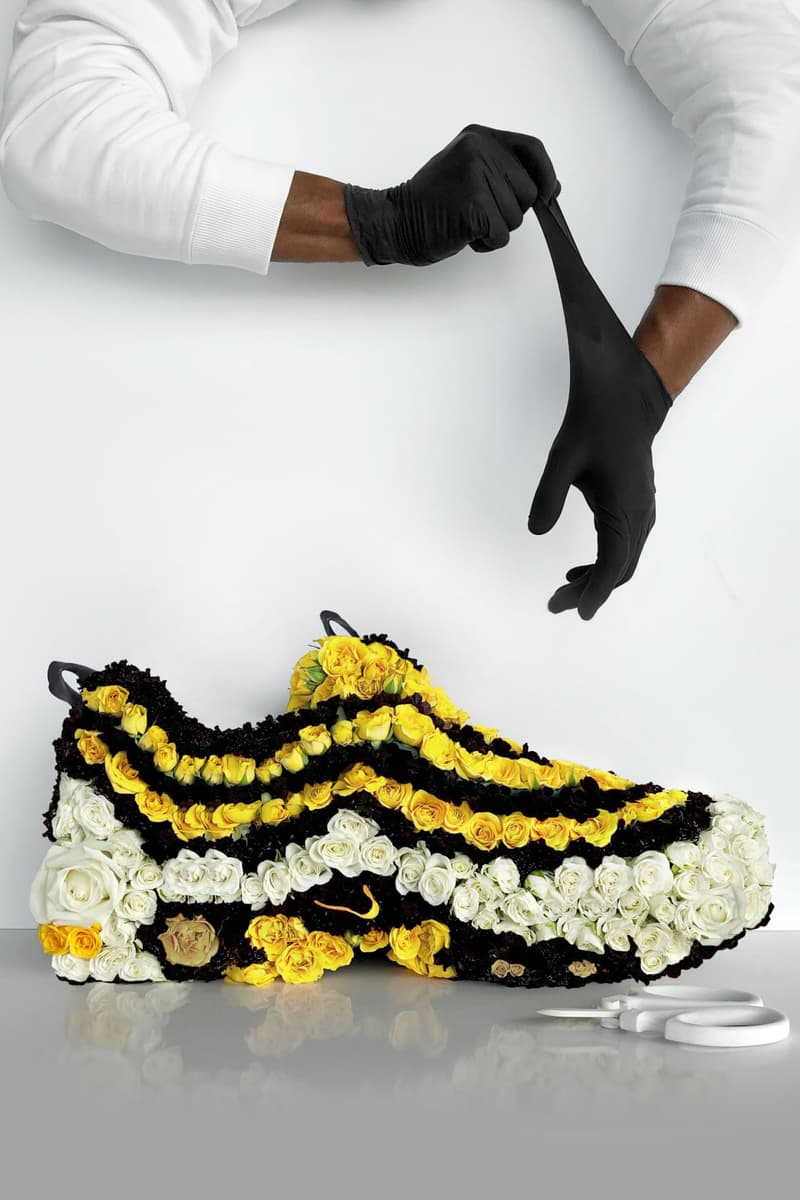 2 of 2
Art
Mr. Flower Fantastic Is Transforming Your Favorite Footwear Into Floral Art
A fresh and innovative take on classic flower arrangements
Mr. Flower Fantastic Is Transforming Your Favorite Footwear Into Floral Art
A fresh and innovative take on classic flower arrangements
Mr. Flower Fantastic is a florist like you've never seen before. He transforms pop culture visuals into stunning pieces of floral art immortalizing our favorite footwear, logos and icons. Using roses, carnations, tulips, lilies, and a myriad of other flowers Mr. Flower Fantastic, aka MFF, creates conceptual sculptures and masterpieces in his New York studio. Growing up he always had an affinity for flowers which followed him into adulthood. He has always been deeply enamored by their beauty and even assisted with the upkeep of his mother's garden. All of the flowers Mr. Fantastic works with are real, retain their natural pigment, and are sourced both locally and internationally. Ironically enough, MFF has a pollen allergy which partially explains the protective mask he wears while creating. It is truly admirable and inspirational that he hasn't allowed this to discourage him from pursuing his craft.
1 of 3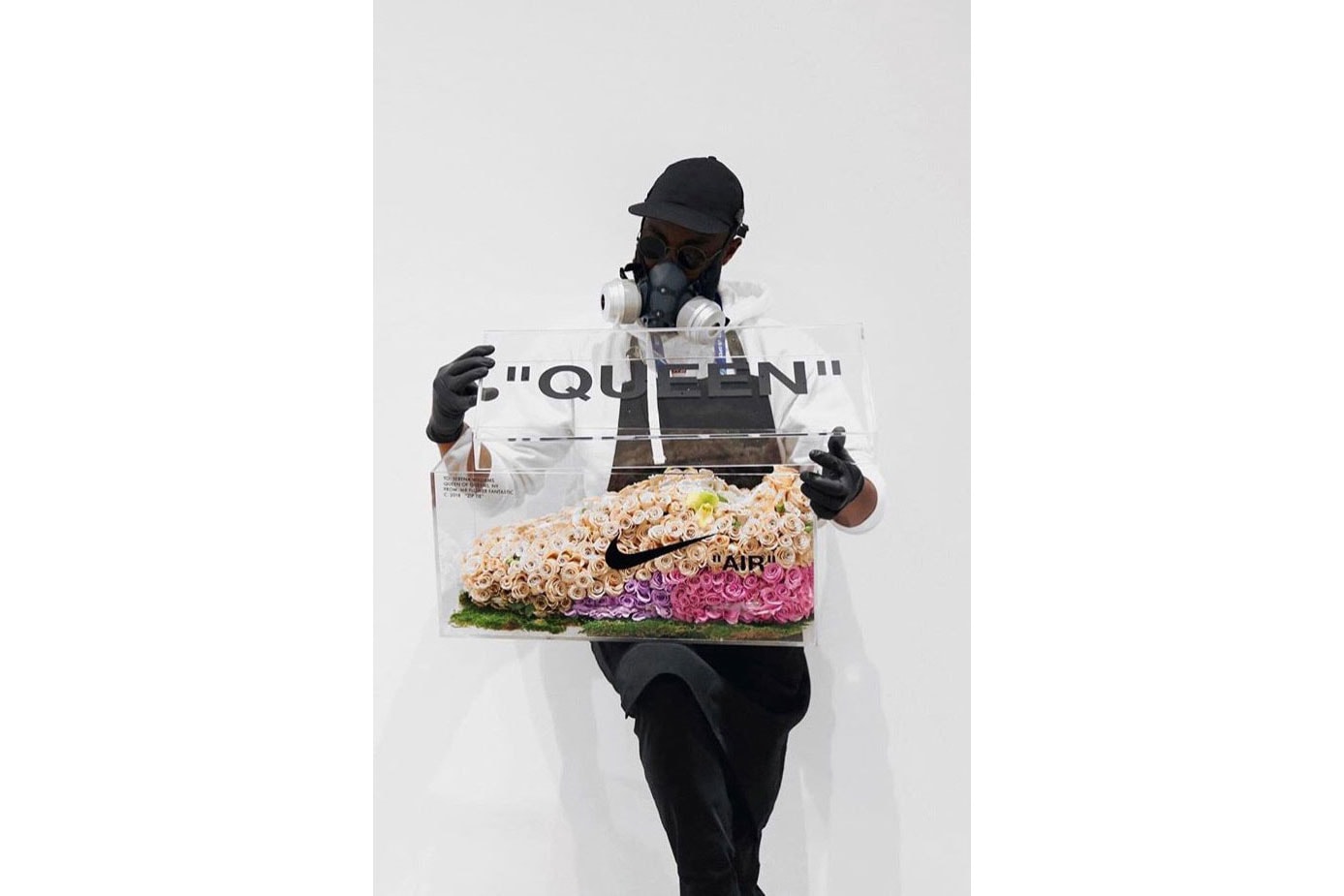 2 of 3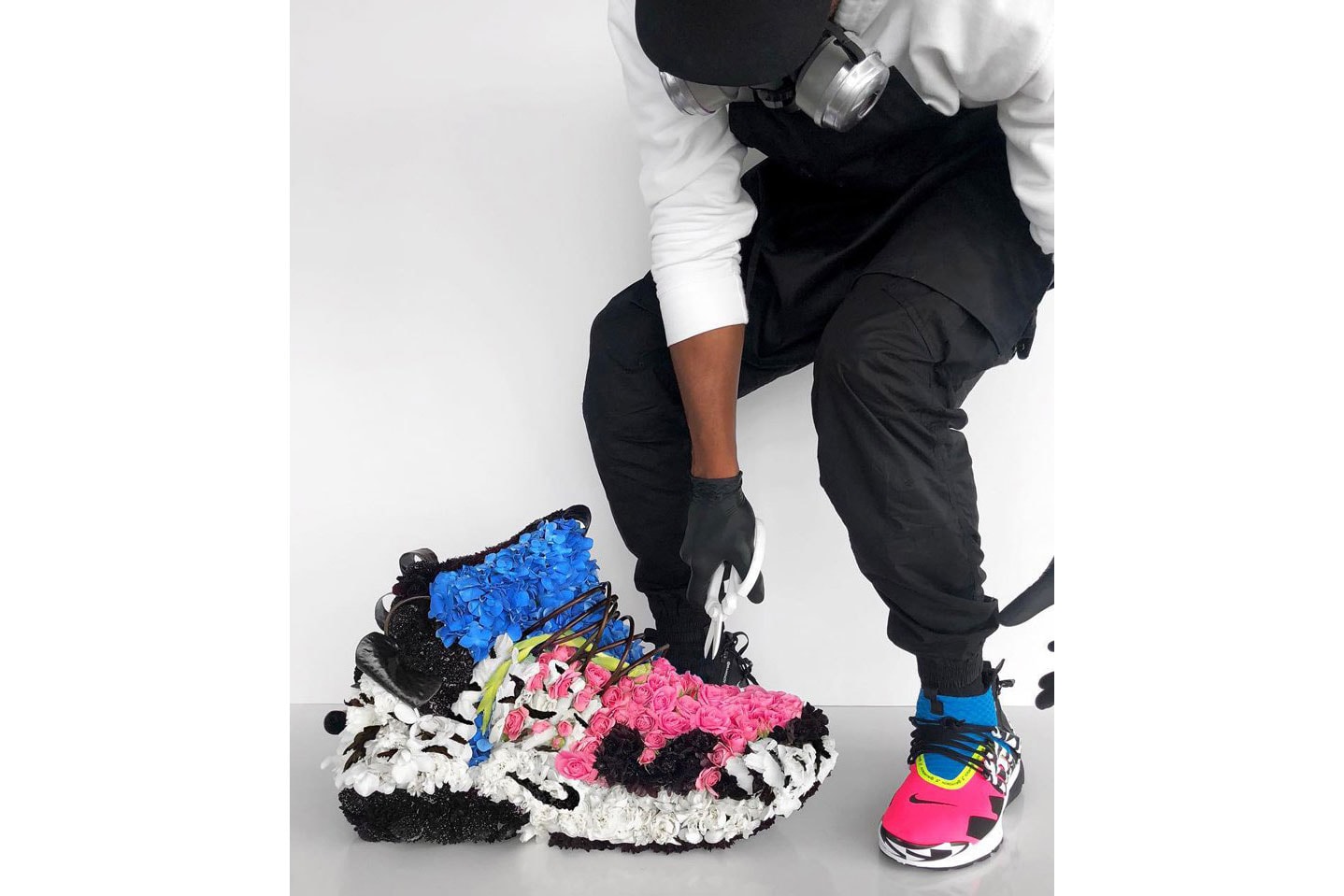 3 of 3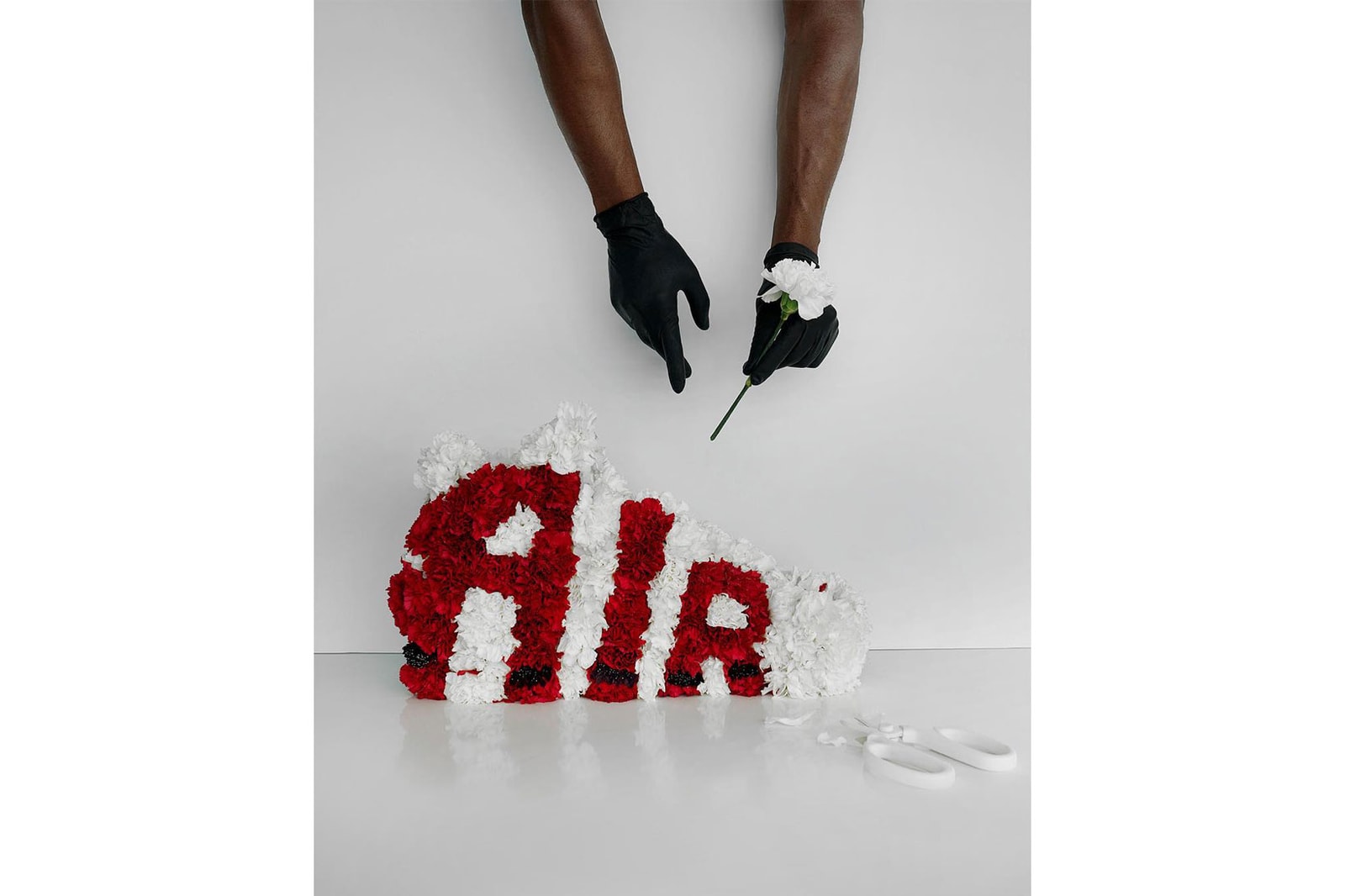 MFF's anonymity allows for people to focus more on the art instead of him. "I have a spiritual connection with florals—I can't make flowers, only God can make flowers. All I have done is taken what he has already made and position them differently. I'm not really the real artist here, I'm just kind of messing with his work. I kind of always want the focus to be on that. It's not about me. It's not about what I look like, or what I don't look like. It's about the florals," says MFF, in an interview with SoleCollector. He humbly acknowledges the supreme being for his contribution of flowers to this planet and is simply just experimenting with those creations.
1 of 3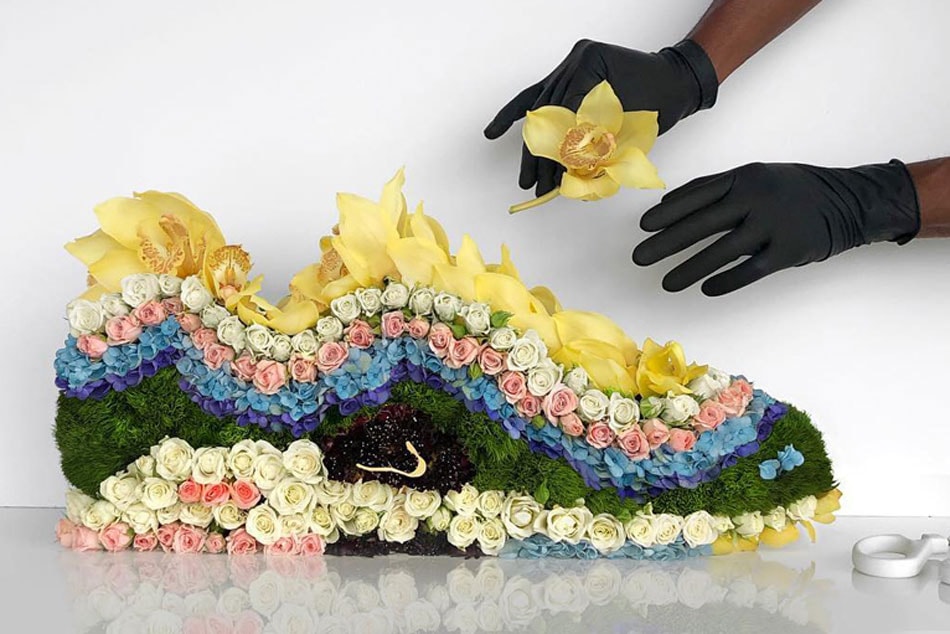 2 of 3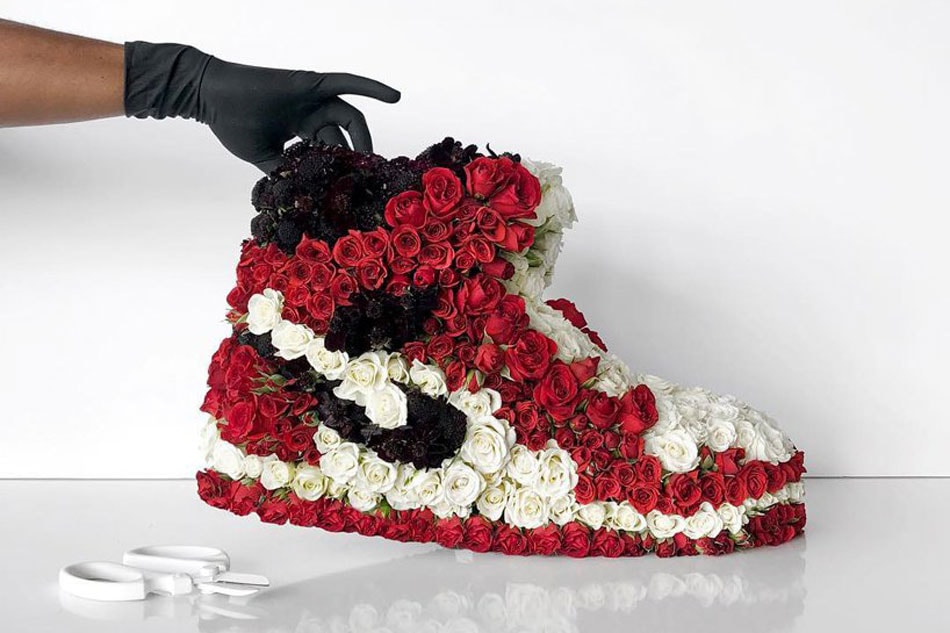 3 of 3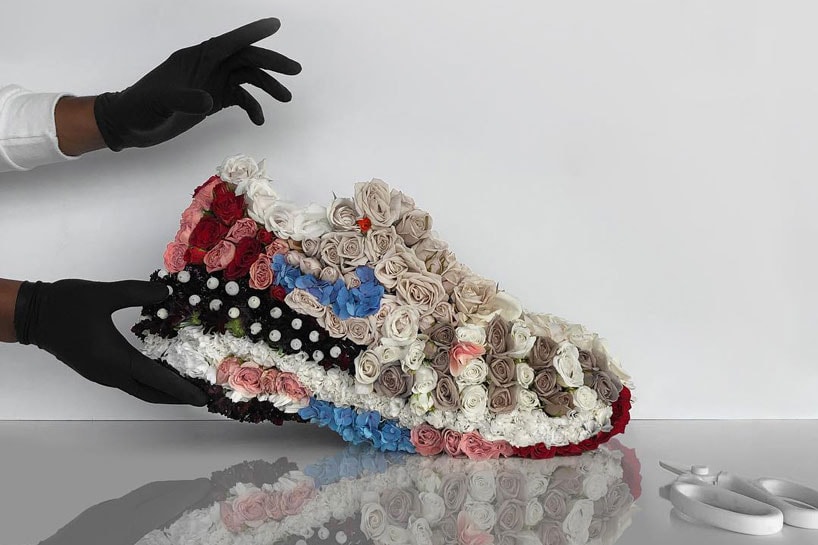 Nike footwear is a muse utilized often by Mr. Fantastic. In fact, he gained prominence after recreating the Serena Williams x Virgil Abloh "QUEEN" Air Max 97 sneaker for the tennis star during the U.S Open this year. Aside from sneakers, Mr. Fantastic also creates floral art inspired by iPhone emoji's, social media iconography, and popular food staples such as pizza, burgers, and tacos. Occasionally, MFF also organizes "Special Deliveries" which are scavenger hunts he allows his digital fanbase to participate in. He hides each piece and provides visual clues about the specific location through social media, giving his followers the opportunity to score some artwork for free. "I give my sculptures away because it feeds my spirit. It's a scent that only the soul can smell. There was a special time in our world when people picked fresh flowers and created arrangements not to sell but to share, simply because it brought peace to whoever was on the receiving end," he says. Featured in some of the imagery of his work are the excess and partial remains of flowers and scissors – which could be a way to visually depict the true craftsmanship and hard work he puts into his projects. MFF appeals to many demographics with this incomparable craft – floral enthusiasts, art directors + connoisseurs, and sneakerheads alike who assemble to swoon over the one-of-a-kind creations.
Editor

Esiwahomi Ozemebhoya
Share this article