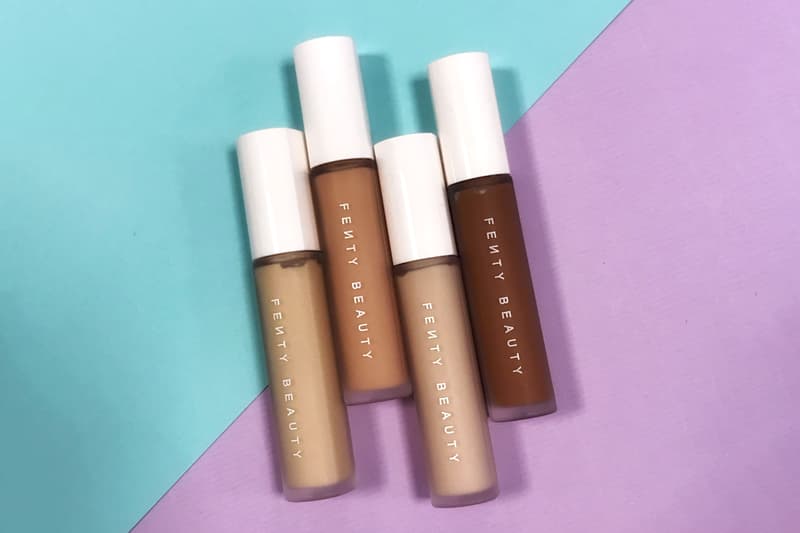 Our Editors Review Fenty Beauty's New Pro Filt'r Concealers
Are they worth the hype?
Rihanna nearly broke the internet (at least the cosmetics-obsessed portion of it) when she revealed Fenty Beauty was releasing a new product – Pro Filt'r Instant Retouch concealer – in 50 shades. An accompaniment to the Pro Filt'r foundation which has the same color range, the concealer is sure to be an integral part of any Bad Gal's make-up routine. The liquid-based concealer was fittingly teased by RiRi herself, who shared a YouTube tutorial sharing how she wears the product but in true HYPEBAE style we had to try it out for ourselves too so we had two editors give Pro Filt'r a test-run.
Read on to hear our thoughts and see if this beauty essential is really worth all the hype and head to retailers like Harvey Nichols or Fenty Beauty's web store to check it out for yourself.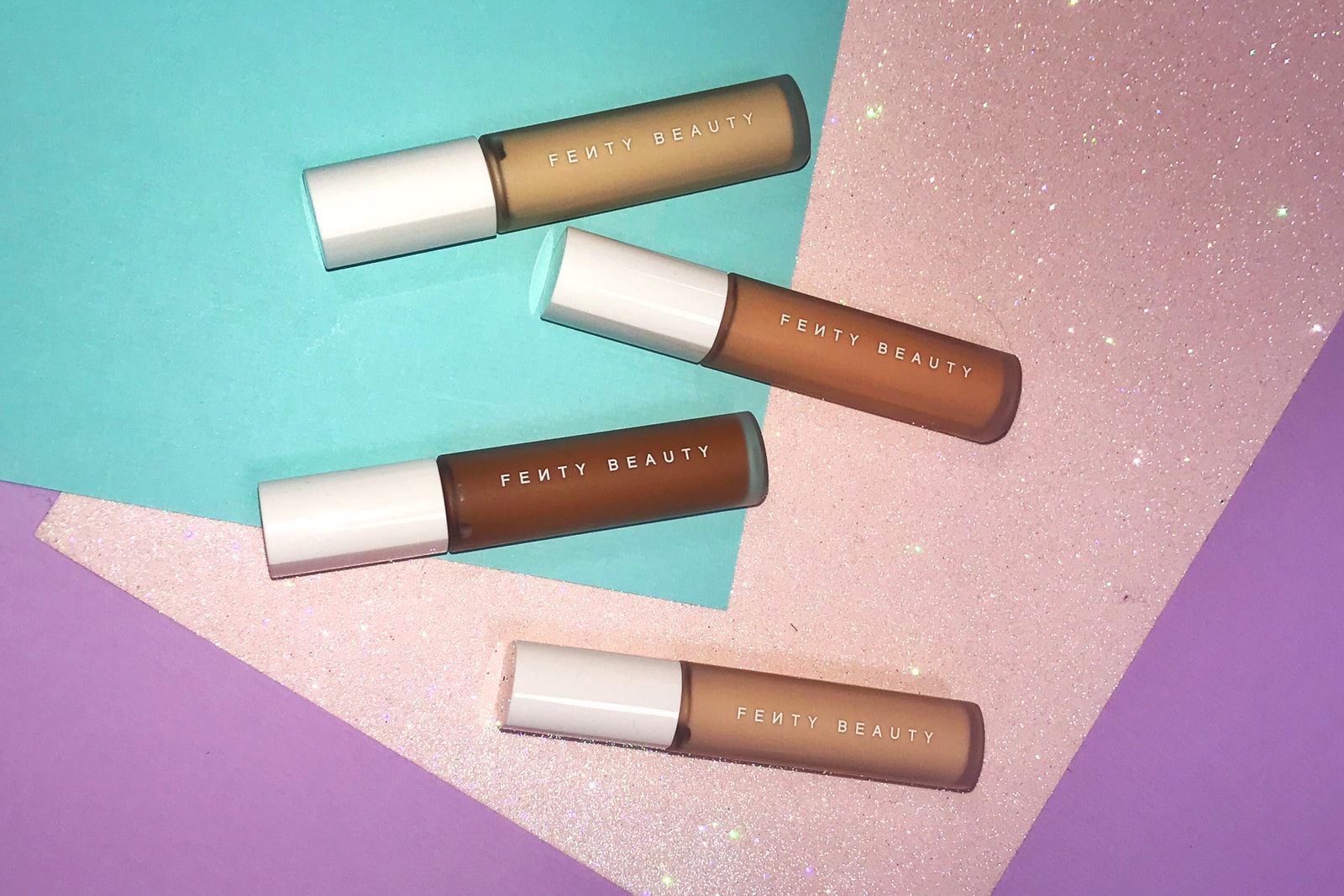 Like a kid at Christmas, I literally couldn't wait to try this product out as soon as it landed on my desk, so I scampered over to a mirror to test it out straight away. Having eagerly watched Rihanna's tutorial, I used shade 320 ($26 USD) and utilized the applicator to apply a generous – but not OTT – amount under my eyes. Since I was at work, I didn't have a concealer brush to blend it out so I just used my fingers to gently buff out the product. The creamy formula worked its way onto my skin pretty easily, and I didn't see any evidence of a cakey finish that can often be found with concealers. The result was pretty immediate, my under-eye area looked smoother and brighter and it lasted fine through the day.
For my second attempt, I decided to do it properly and incorporate the concealer as part of my morning makeup regime. I blended it out before applying foundation and then topped up any minor blemishes that were still visible with the Pro Filt'r – it looked much better than my haphazard attempt the day before and left my eye area looking more radiant than usual. It did crease a tiny bit early in the day, but I've never personally found a concealer that didn't and it's more likely due to my skin than any product itself, but the subtle creases were easily blended out by hand. Again, the concealer lasted well into the day without going dull or drying out.
All in all, I was pretty pleased with Rihanna's debut foray into concealer and it's definitely an item I'll add to my cosmetics bag for those days when I'm after a photo-ready finish.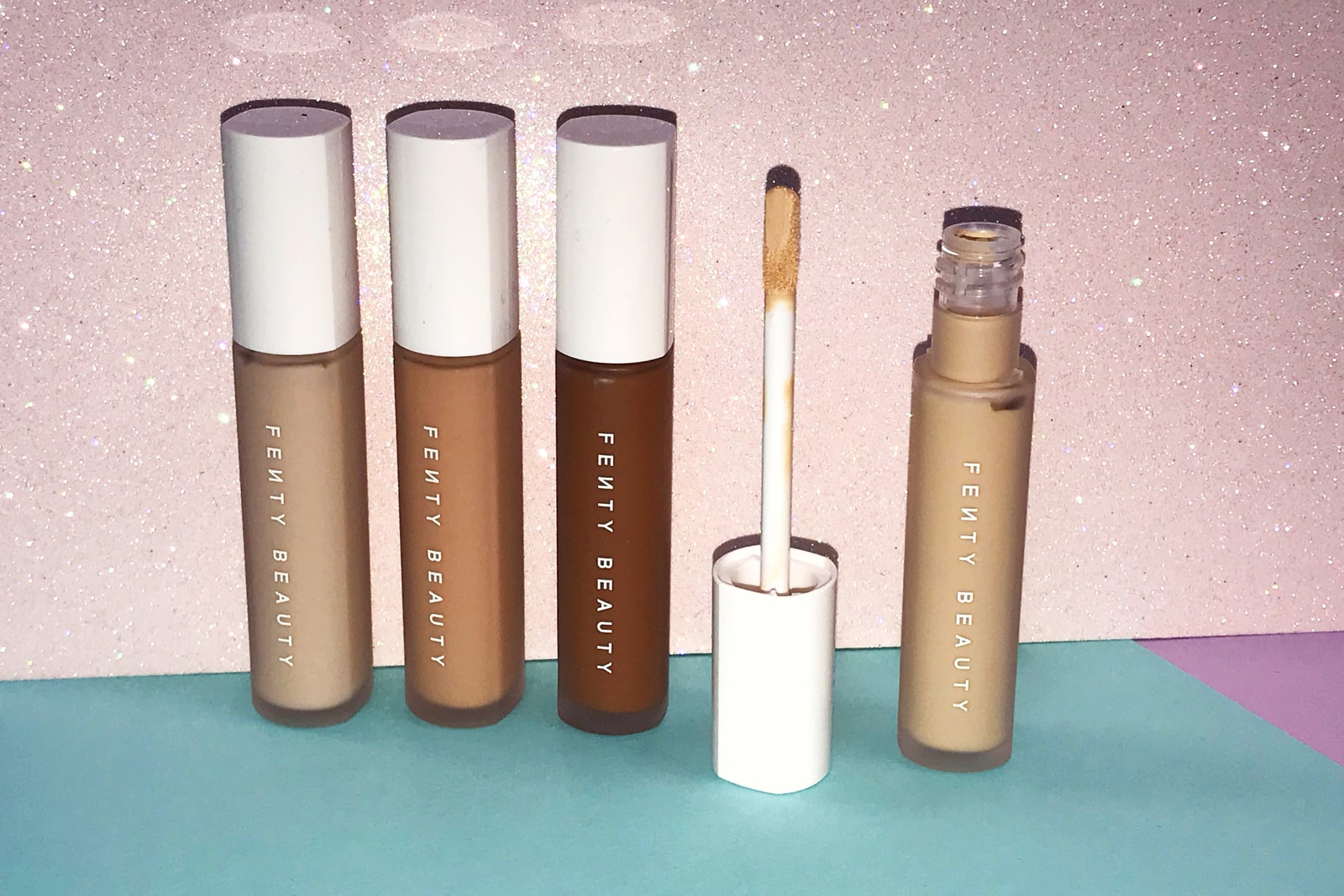 Having been loyal to the same concealer since about four years back, I know what I'm looking for when it comes to a good concealer. I've been a fan of Fenty Beauty since its launch, so it goes without saying I was beyond excited when I found out Rihanna would be releasing a concealer.
At first glance, shade 180 seemed to be slightly too orange for me, but after I put it on my skin and tried it out it seemed to be a perfect fit. When applying the concealer, you've got to be incredibly careful. I made the mistake of going in immediately, and the wand carries a lot of product which can quickly result in a layered mess. After a bit of blending, the concealer gets a seamless look, is super light on the skin, and also leaves a flawless finish. When it comes to the no-crease promise, the product did crease slightly, but not as much as any concealer I've previously tried. I'll definitely be adding this product to my everyday makeup routine and will be looking forward to pairing it with Fenty Beauty's foundation and powders.
---
Share this article