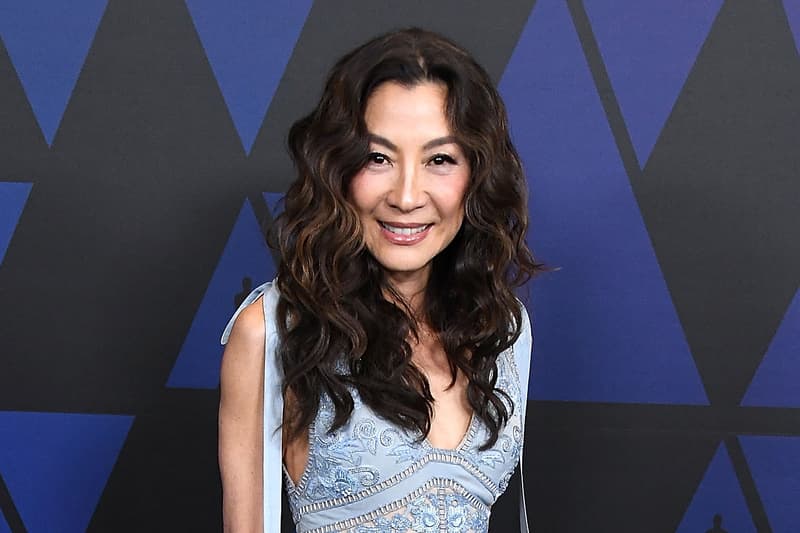 Film & TV
British 'Vogue's Latest Fashion Spread Features 'Crazy Rich Asians' Michelle Yeoh
And highlights the brightest stars right now.
British 'Vogue's Latest Fashion Spread Features 'Crazy Rich Asians' Michelle Yeoh
And highlights the brightest stars right now.
British Vogue's February 2019 issue features a breakdown of Hollywood's brightest female acts of the moment. Notable individuals who make an appearance include Michelle Yeoh, Nicole Kidman, Laura Harrier and Rosamund Pike to name a few. Since it is award season, the glossy decided to highlight the successes of women in the film industry.
Yeoh stole the attention in 2018's diversity-driven Crazy Rich Asians, one of the highest-grossing movies of the year. According to Hollywood Reporter, the book turned film accumulated $174 million USD. The box office success is up for the 2019 Golden Globe for Best Musical or Comedy.
Kidman's 2018 consisted of numerous momentous films, one being Destroyer. Coined as an American crime drama, she played Erin Bell, a former Los Angles Police Department cop. She is nominated for the Golden Globe, for Best Performance by an Actress in a Motion Picture. Harrier took on a major role last year in BlacKkKlansman, a politically charged-film brought forth by Spike Lee and Jordan Peele. Her character Patrice Dumas was poignant, driven and memorable. BlacKkKlansman is nominated for the Golden Globe for Best Motion Picture.
Take a look at the stunning images below. Then head over to British Vogue for more.
Set Designer

Andrew Tomlinson/@tomotattle
Stylist

Kate Phelan/@kphelan123
Make-Up

Laura Domonique/@lauradomini2
Hair Stylist

Sam Mcknight/@sammcknight1