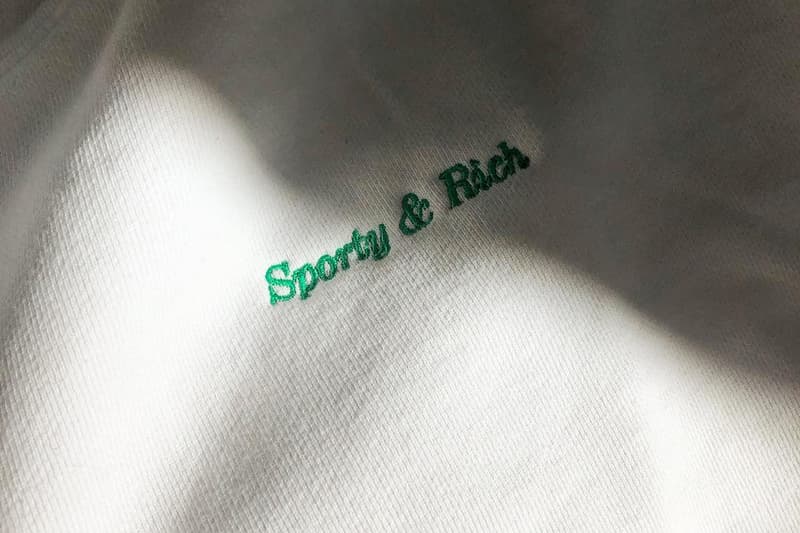 UPDATE: Emily Oberg's New Sporty & Rich Drop Is Dropping This Friday
Don't sleep.
UPDATE: Emily Oberg's latest Sporty & Rich drop is set to arrive on Friday, January 18. Oberg took to her Instagram Stories to share an image of a piece in the range alongside "Friday" alluding to the release date.
Take a look at the image below.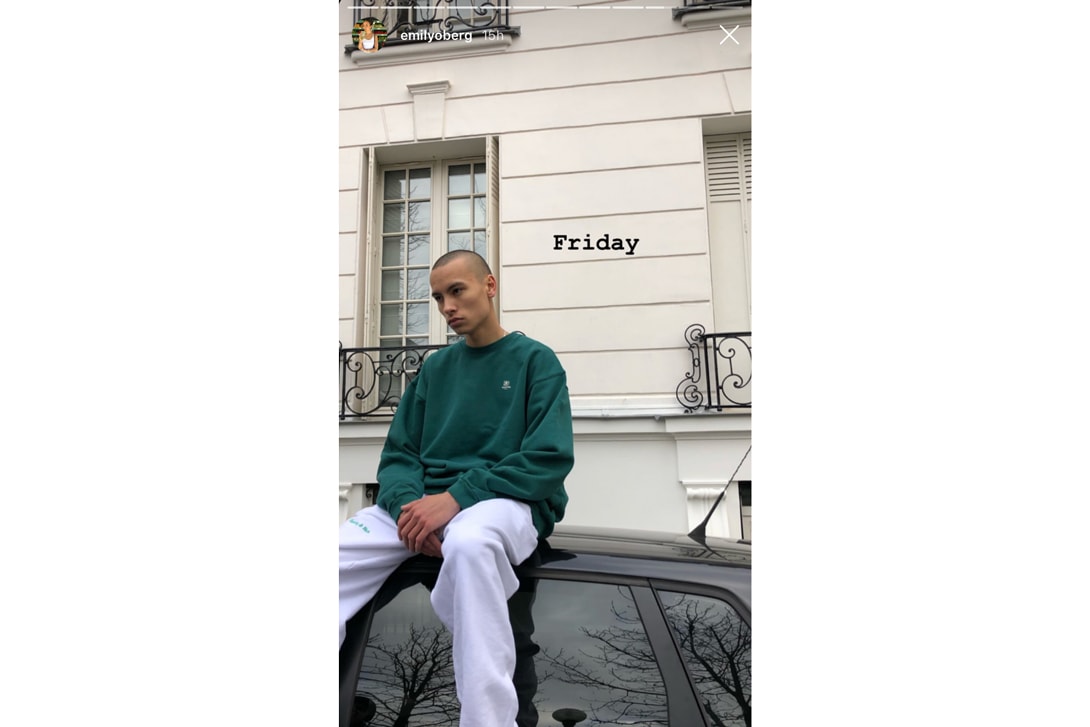 ---
UPDATE: Along with the white sweater that has already been teased, Emily Oberg reveals that the forthcoming Sporty & Rich drop also includes a matching pair of white sweatpants, also with an embroidered green logo font. However, the standout item in the release actually features an unexpected source of inspiration: Patrick Bateman. Seen on the left chest area of a long-sleeve white tee is the emblem of Pierce & Pierce: Mergers and Acquisitions. For those who are familiar with the cult classic film American Psycho, you will surely recognize the law firm famously known as the place of work of the protagonist (played by Christian Bale). Replicating the same font seen on the iconic business card scene (the cards are in "Bone," of course), this addition will undoubtedly be a must-have for movie buffs.
---
Having already ended 2018 on a high note with its new athletic apparel collection, Emily Oberg now takes to Instagram to tease a forthcoming release for her popular Sporty & Rich line. Although not too many details have been revealed, the announcement's accompanying release shows a white sweater with the brand's hallmark text logo embroidered on the left hand side of the chest in green lettering. It is not yet clear whether the upcoming launch will be a hoodie or crewneck silhouette. However, following the pattern of previous releases, fans of the imprint can be sure that the drop is guaranteed to sell out quickly.
Stay tuned here as we find out more about the new sweater's release.
---
Share this article